VOLLEYBALL: Saline Sweeps Pioneer on Senior Night
Image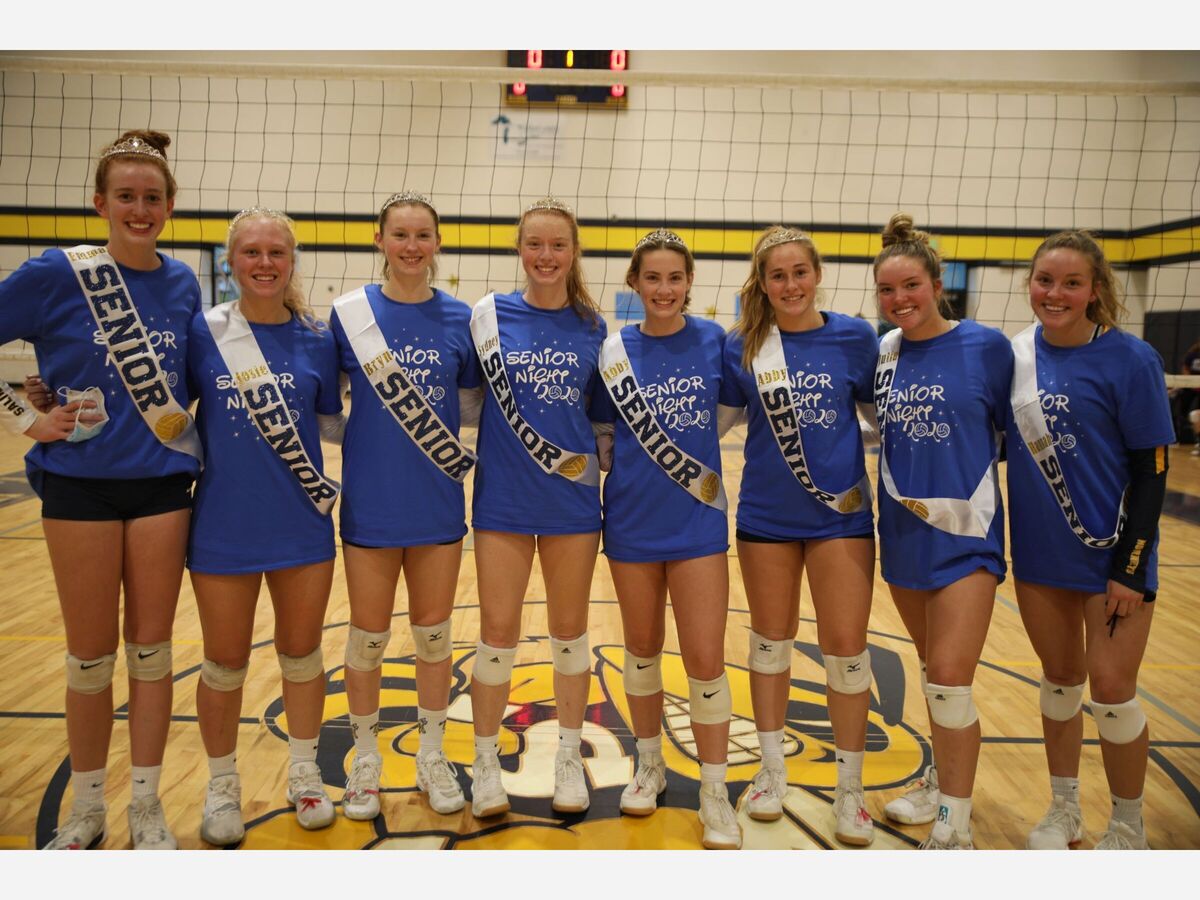 The Saline volleyball team class of 2021 celebrated senior night with a sweep of Pioneer Tuesday.
Saline won 25-13, 25-9 and 25-12.
It was "senior night" and "parents night" for the Hornets. Each underclassman was introduced with their parents. Seniors Sydney Baldwin, Brynn Batten, Josie Bero, Hannah and Julia Blaney, Abby Kreuzer, Emma Rigg and Abby Zambeck were honored and introduced with their parents.
When the game began, Saline started a bit slow.
"I think it took a little bit for them to wake up. But once we were going, I thought they played great. They played together. They were really great at taking what we've been working on in practice and transferring that to gameplay," coach Emileen Palazzolo said.
The Hornets struck a few balls out of bounds early and found themselves down 4-2 in the first game when Saline went on a five-point run. Josie Bero served a couple of aces and Julia Blaney had a kill during the run. Saline was never behind again in the game. Up 11-9, Saline went on a five-point run with kills by Julia Blaney and Bryn Batten and an ace from Julia Blaney. Up 16-9, the Hornets cruised to victory with freshman Mallory Bohl clinching the win with a hit from the middle.
With Zambeck serving, Saline opened the second game with 10 straight points. Batten had four kills from the outside during the run. Later in the game, Sydney Baldwin had a couple kills and Rigg served an ace during  a four-point run that made it 16-4. Baldwin had two more kills down the stretch and Laney Burns served an ace before Julia Blaney's ace clinched the victory.
Julia Blaney dominated early in the final game. She had five kills as Saline took a 12-5 lead. Burns also had two aces early during that period. Rigg finished strong for Saline, swinging hard for four kills as Saline built a 21-11 lead before winning.
Hannah Blaney led the Hornets with 11 digs. Abby Kreuzer had five.
Zambeck had 24 assists for Saline and Burns had 13. 
At the service line, Zambeck led the Hornets with 15 serve attempts and no errors. Bero and Rigg each had three aces and Burns was credited with two.
Batten led Saline with eight kills. Baldwin and Julia Blaney each had seven and Rigg added six.
Mallory Bohl led Saline with two blocks.
Below, the Saline volleyball team seniors tell us about their favorite volleyball moment and their plans for next year.
Coach Palazzolo sang the praises of her senior class.
"The senior class is so great. They're great girls and great players. They come to practice and work every day," Palazzolo said. "I'm already missing them and they're not even gone yet."