Teens and Adults Can Now "Read to a Dog" at Saline Library
Image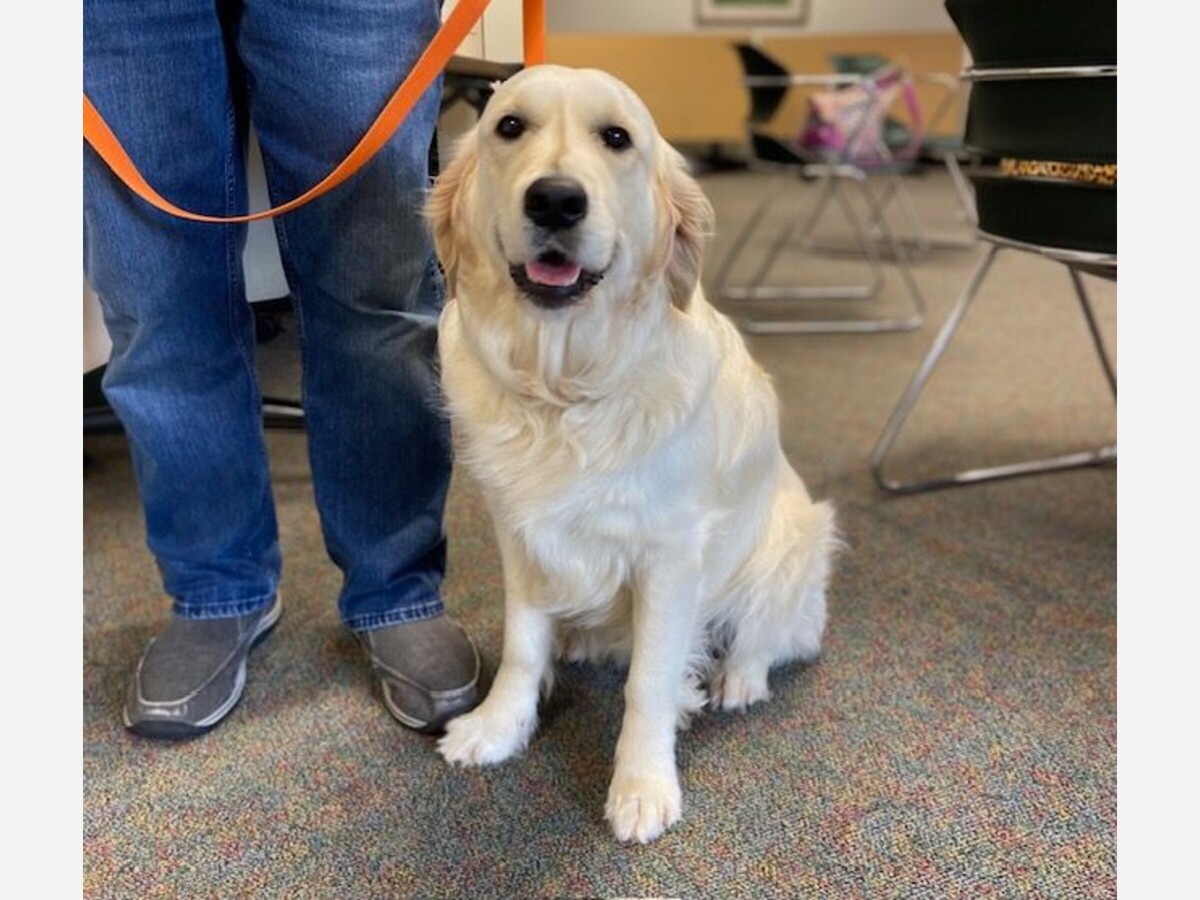 Saline children have often visited the library for "Read to a Dog" story times. But recently, teens and adults have requested the chance to attend these events as well.
The Saline District Library hosted their first "Read to a Dog" event for teens and adults. Zoe, the therapy dog, came to visit, along with her owner, Randy Guernsey. Participants signed up for five to ten minute timed slots. Readers could bring their own book or use one of the books provided by the library for each session.
"Zoe is a two and a half year old English Cream golden retriever. She's considered a therapy dog," Guernsey said. "We've been doing this type of work for a little over a year now. We visit hospitals, care homes, schools, and whoever else requests us."
The purpose of the event is to help attendees practice their reading skills aloud in a fun and relaxed atmosphere. In addition, participants enjoyed petting Zoe and talking with her between reading sessions.
"I think reading to her helps build their confidence and it's not quite the same as people like you and I critiquing them. I think it worked out really well. She provides therapy in a lot of different ways, like petting and emotional. She's very good at what she does."
The next "Read to a Dog" event will be held on Saturday, August 19th from 11AM to 12 Noon. For more information, visit the website: saline library.org.
More News from Saline