Summerfest 5K - A New PR for the Saline Cross Country Event
Image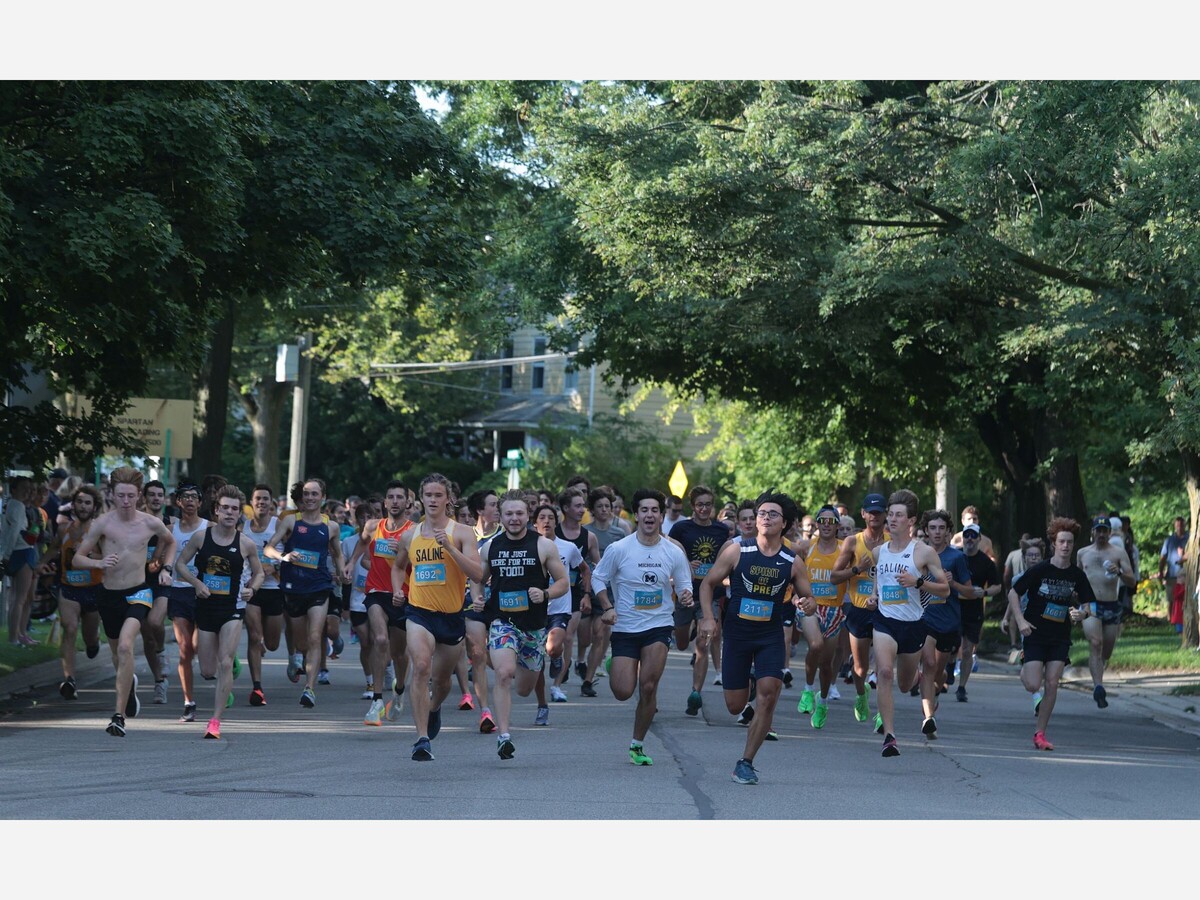 It's too early in the cross country season to talk about PR times.
But it's not too early to talk about a PR for the Saline Summerfest 5K! The annual event, held by the Friend of Saline Cross Country, drew a record crowd Saturday morning.
Saturday's event was used by the Friends to raise money in support of cross country programs in Saline Area Schools.
286 people registered for the race. That's up from a previous high of 202.
"That's a pretty dramatic increase. It's good to see support for the program increasing," said Derek Stern, who is coach of the Saline High School varsity girls program this year. "This growth is happening as we're hearing from other races in the area that they're getting smaller. So I'm very pleased about the turnout."
Why is the race getting more popular?
There are several reasons.
For one, the Saline cross country family is tight-knit. Years after a student graduates, parents come back for events like the 5K or the Merry Mile to support the program and see friendly faces.
"The support we receive from the community has always been awesome," Stern said.
What will the money be used for? The program will be looking for new tents for the 200 or so runners who will participate at the high school level this year.
On top of that, organizers try their best to put on a good run.
"We want people who come to the race to have a very good experience," Stern said.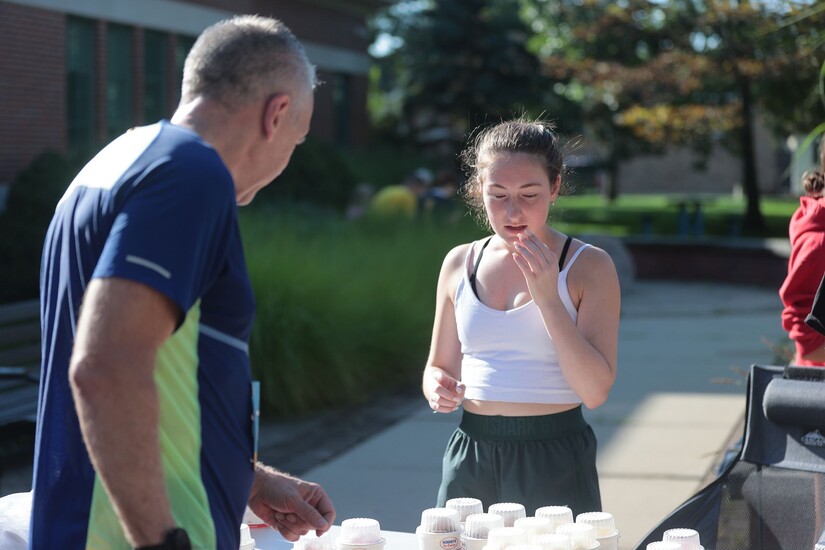 That means ice cream treats from Christine's Sweet Treats & More, or massages from the staff at Probility.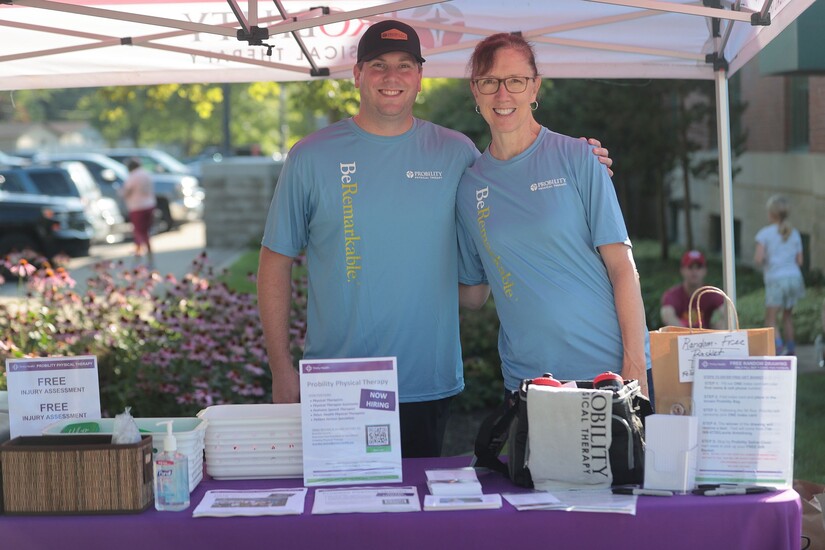 The race itself seemed to run fast Saturday. The race began on North Harris Street, in front of City Hall. The race went up Harris Street to Brecon Park, where it slanted over to the library and middle school. The course then followed Thibault Lane to Liberty School, where it looped back and then returned home.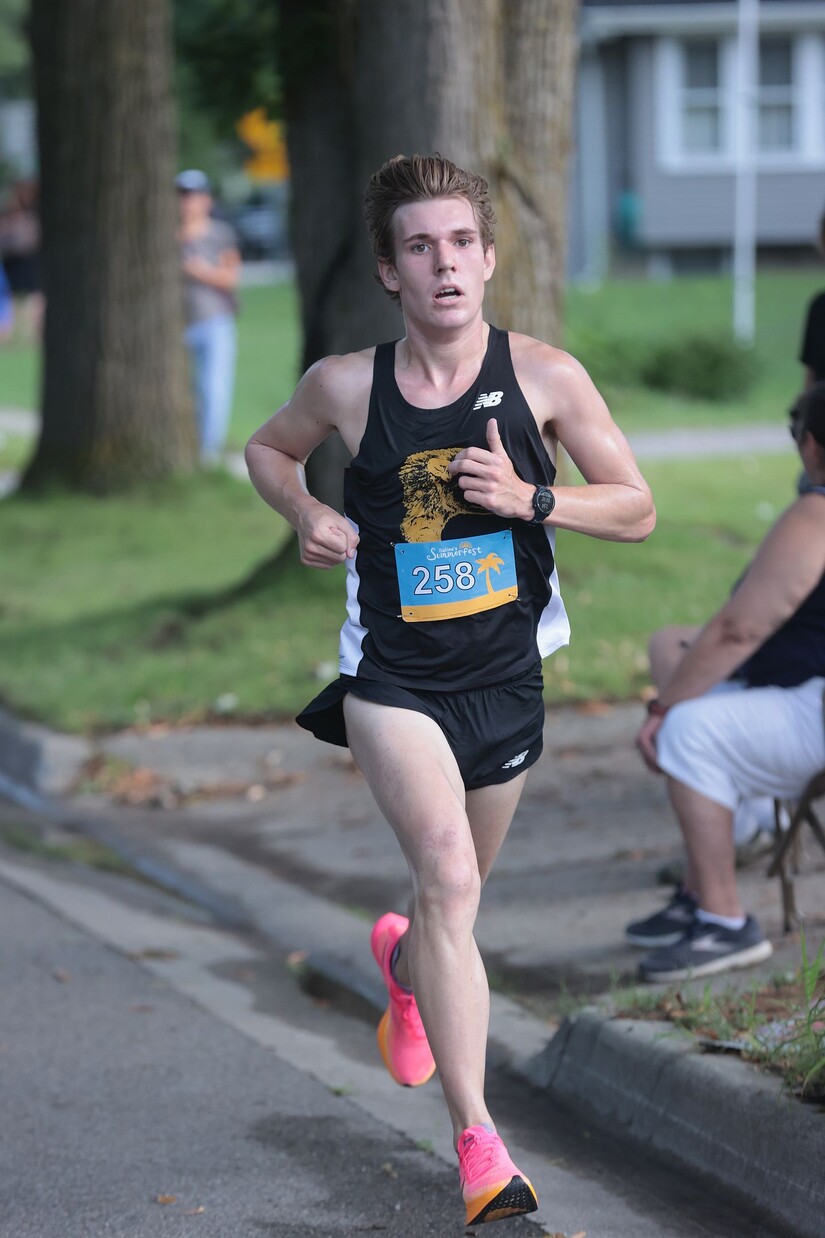 Connell Alford, 17, of Chelsea, took first in 14:43.88. Zach Ornelas was second in 14:51.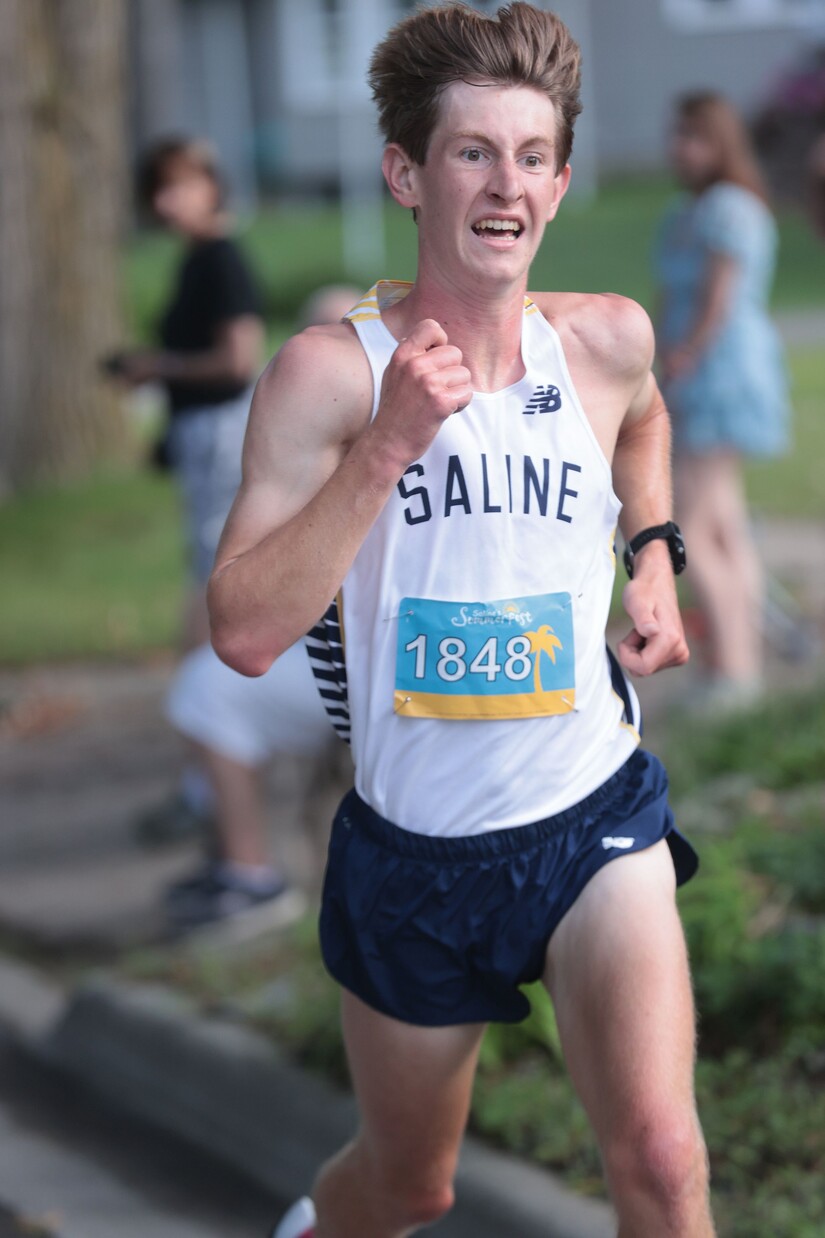 Saline rising senior Truman Johnson was the fastest Hornet, taking fourth in 15:14. Rising sophomore Brennan LaRusso was eighth in 16:08.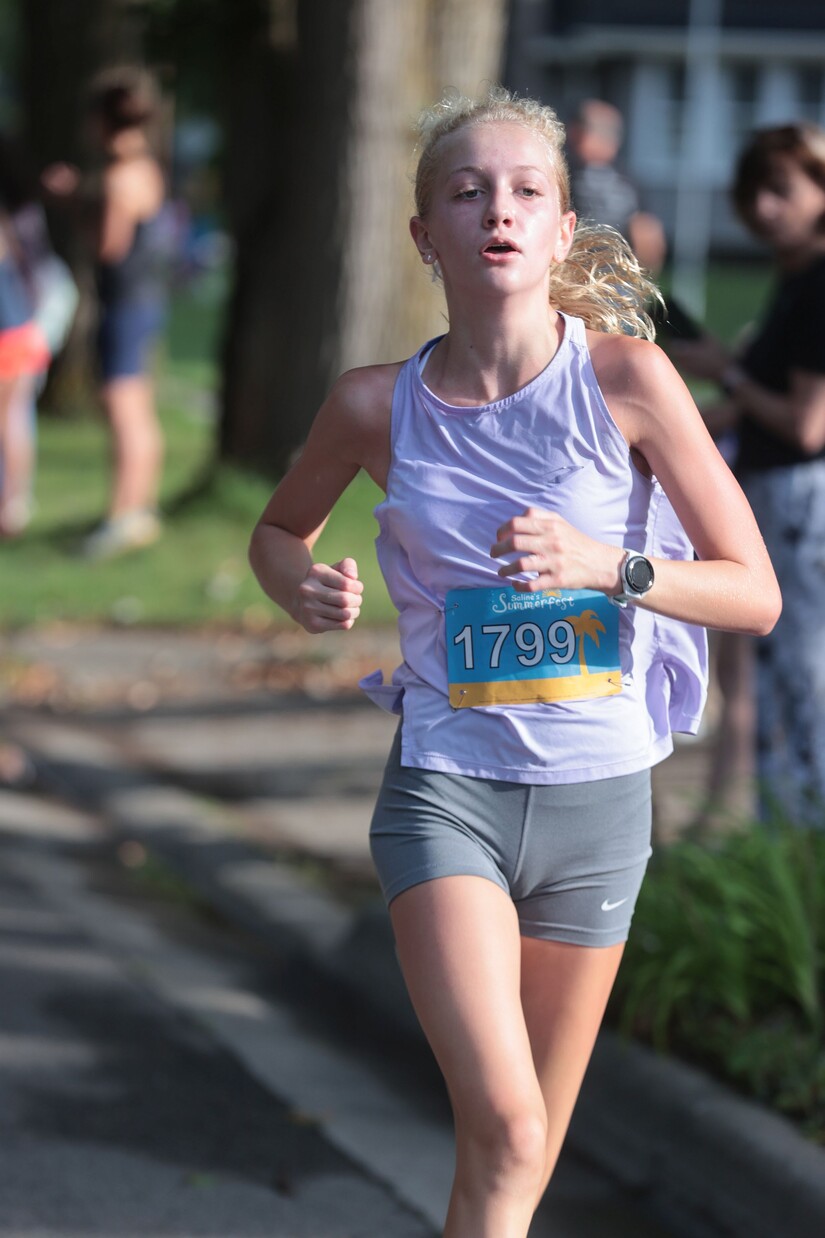 The first female over the line was Saline Middle Schooler McKinley Jones, who was 28th in 18:57.
The race drew participants ages 4-79. Bob Roether, 79, finished in 51.40. Bob Sonsora, 71, finished the course in 29:43. Ward Freeman, 66, finished the 5K in 21:35.
The race drew participants from various locales, like Bert Lieb, of Lilburn, Georgia, and Robert Katz, of Memphis Tenn. Mitch Hall ran the race with his dog.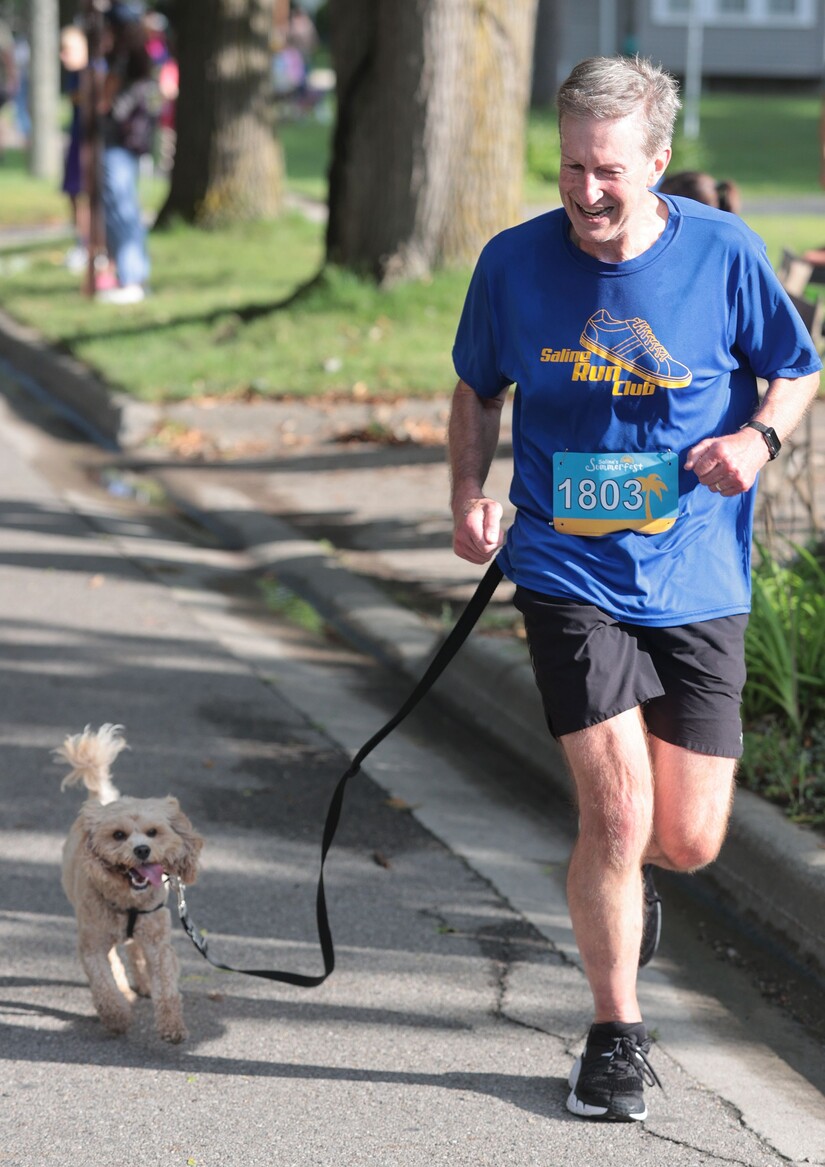 More News from Saline