Salinians Stuff a Bus With Back-to-School Supplies
Image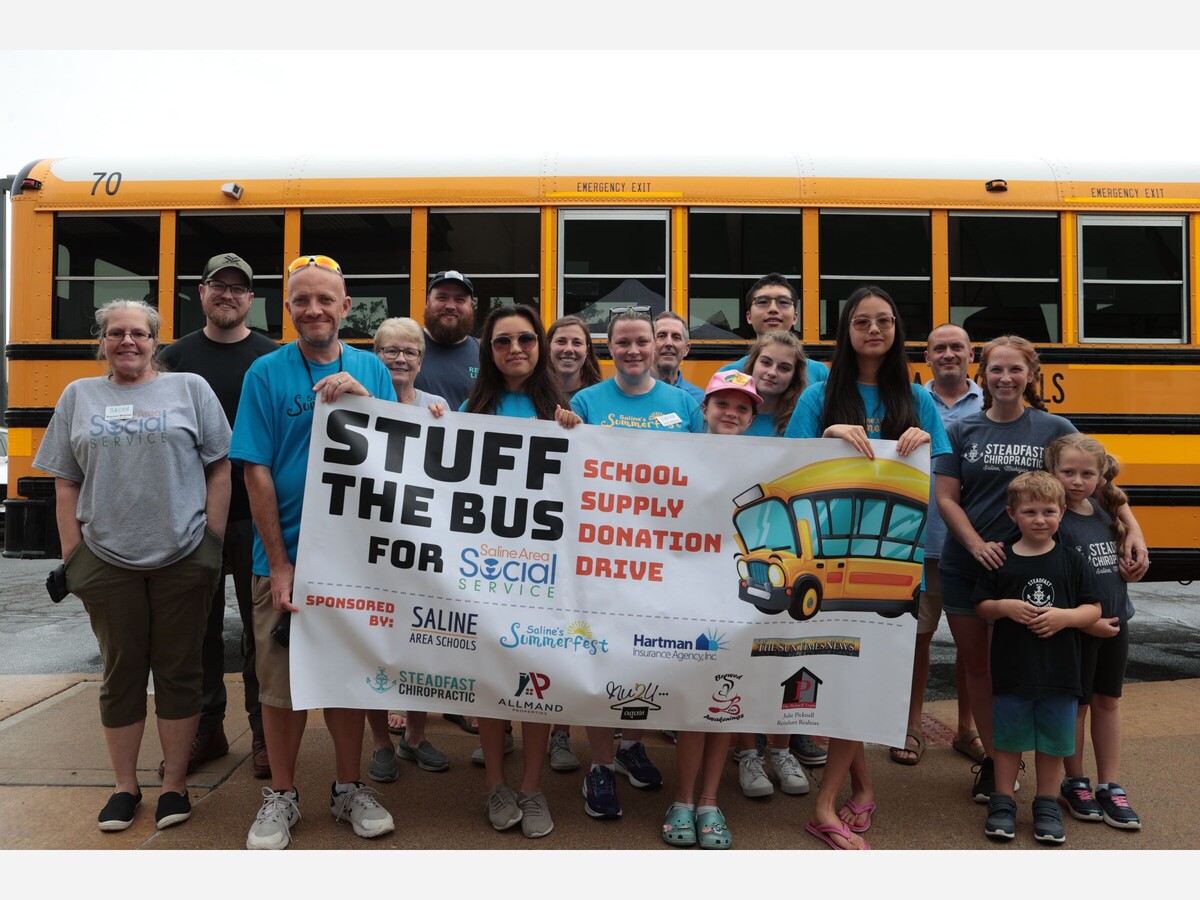 Generous Saline residents and volunteers stuffed a school bus with supplies so that no kid would start the school year without basic gear.
The annual "Stuff the Bus" fundraiser was deemed a great success.
Throughout the community, neighborhood captains canvas their neighbors and get them to donate school supplies for the campaign. On Friday, led by Summerfest co-chair Paul Hynek, a group of volunteers visited homes, businesses, churches and other drop-off points to collect the donations.
Together, they filled a Liberty School classroom with school supplies that will be distributed to Saline Area Social Service clients and to the general public from 2-3 p.m. Aug. 19 (at Liberty School).
The event has come a long way since it was founded by Andrew Schneider and Steadfast Chiropractic several years ago.
Jodi Hilberer, who works for Saline Area Social Service, called it a unique event.
"It's an interesting way to bring the community together. The community supports the agency in so many ways. But in this event, we've got people - often students - taking on leadership roles and going around to ask neighbors to support students," Hilberer said. "I think it means a little more when a student is asking people to donate to help students."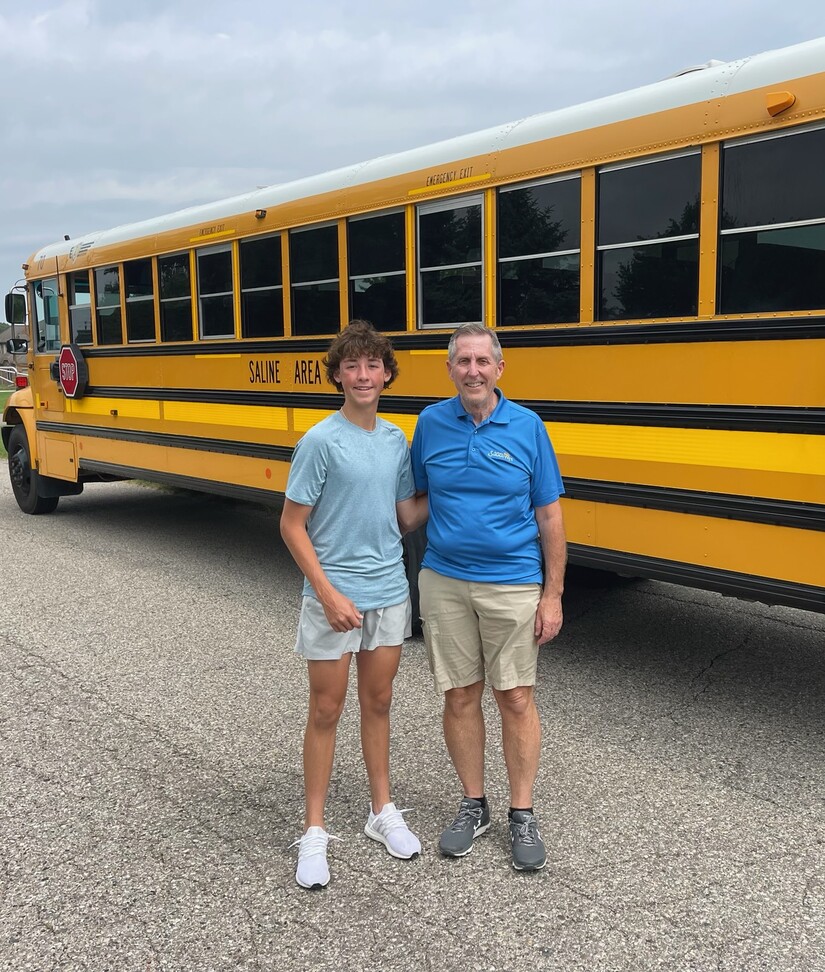 One of those students was Caleb Helmer who captained two neighborhoods. Helmer estimated that he has collected more than $2,500 worth of supplies and another $500 in cash in three years of volunteering for the Stuff the Bus campaign.
"Stuff the Bus is important to me because it provides needed supplies for kids in my school district," Helmer said. "My family has always valued volunteering and being involved with helping people in need. These values have been instilled in me from a young age and have become important to me. "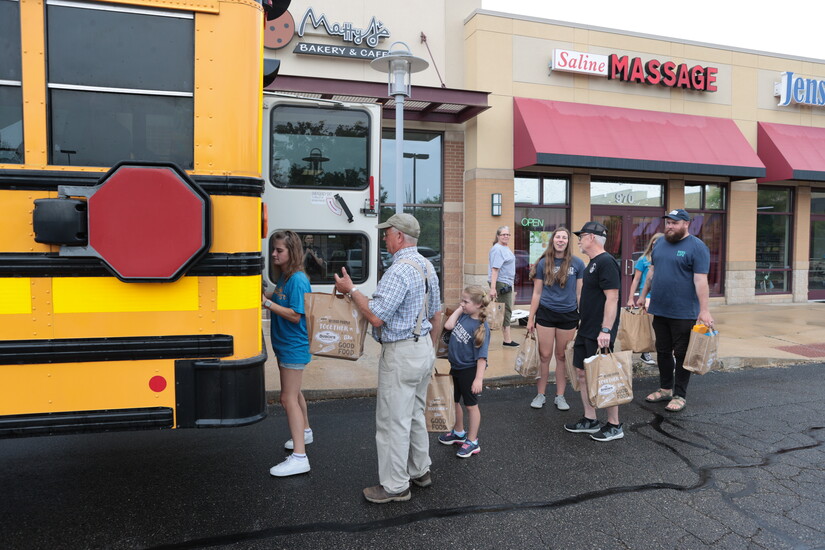 Helmer said he enjoyed his time working on the campaign and he thanked all his neighbors who've supported the effort.
"They have generously given and are good people who care about our community," Helmer said.
Helmer not only captained Stuff the Bus for three years - he recruited two students to help with the program this year and three more captains to lead next year when he's gone to college.
Summerfest co-chair Paul Hynek has made Stuff the Bus the unofficial kickoff of Summerfest weekend.
"It's a great program. We're just trying to make sure that no student shows up on the first day of school anxious about not having a glue stick or backpack," Hynek said as students loaded dozens of bags of donations collected by Steadfast Chiropractic staff.
Hynek said he thinks there is room to get more neighborhoods and more students involved next year.
For anyone wishing to contribute to Saline Area Social Service, visit www.salinesocialservice.com.
More News from Saline