Saline Tennis Team Competes at Pioneer Quad
Image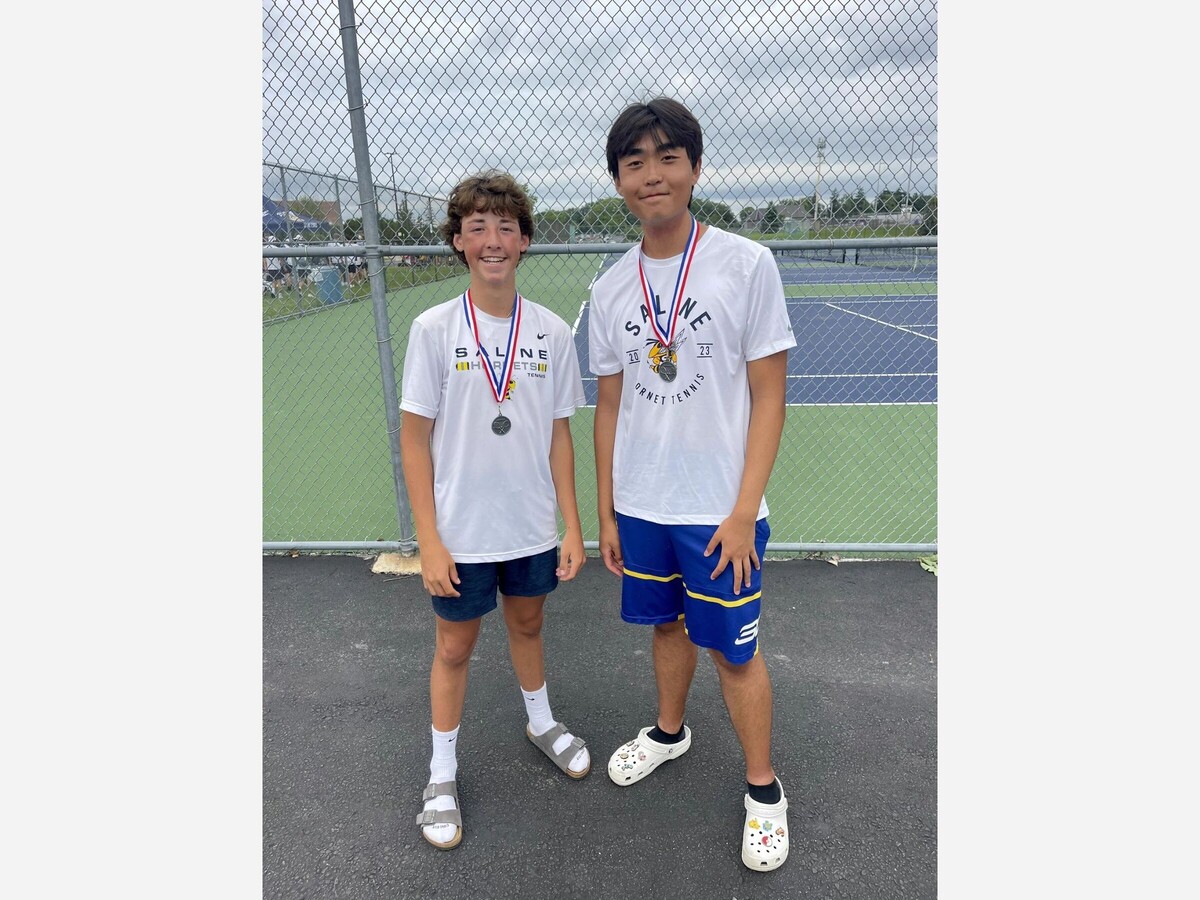 ANN ARBOR - Saline's varsity boys tennis team competed at the Ann Arbor Pioneer Quad.
Saline, Pioneer, Holland West Ottawa and Portage Central competed.
Pioneer dominated the quad, taking victories in six of the eight flights. Portage Central took two.
Saline's best finish came in one doubles, where captains Caleb Helmer and Alex Liu reached the finals. Helmer and Liu are pictured above.
More News from Saline