Remi the Rescue Dog wins Saline Community Fair's 2023 Dog of the Year Award
Image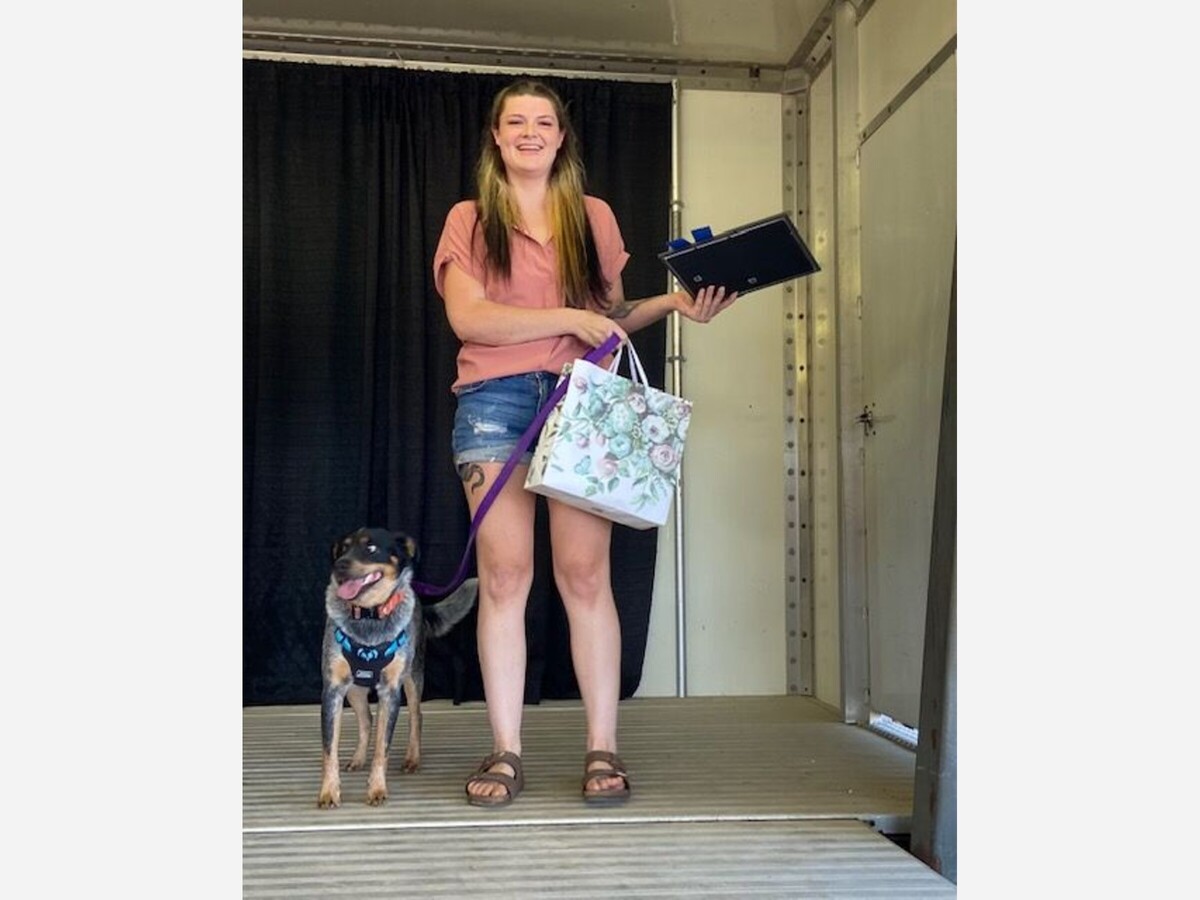 Remi, a Blue Heeler mix cattle dog, was the winner of this year's Judge's Choice award at the Saline Community Fair's Dog of the Year competition.
Thirteen dogs entered the contest, with the top five dogs chosen to enter the competition. Dogs were judged on temperament and obedience. All top five dogs won prizes which included gift cards donated by sponsor Tractor Supply and gift bags from sponsor Ruby Blu.
#1: Remi is a Blue Heeler rescue dog. She loves to play baseball and play with other dogs.
"She's a good girl," said owner Shelby Compton. "She's a rescue and she's come a long way. This is a way of marking how far we've really come."
#2: Toni is a four year old golden retriever. Toni loves to walk downtown, visit the Farmer's Market, and stop by Carrigan Café. "She sits downtown and says hello to everyone who walks by. She's just a love multiplier," said her owner Steve Alvi.
#3: Riff is a four year old Doberman with thirteen American Kennel Club titles. His owner, Kim, said that Riff loves spaghetti and camping. Riff also won the People's Choice award.
"I think it's awesome," said Paige, Kim's daughter. " I think it's really cool to be able to show dogs in the community and to come to the fair and be a part of this, too."
#4: Emma is a four year old golden retriever. Emma is a certified service dog. She loves taking walks with her family and helping around the house, according to her owner, Aurora Fontichiaro.
#5: Bailey is a one year old Maltipoo owned by Sue and Dave MacMillan. She loves morning walks and trips to Dairy Queen.
Dave MacMillan recently had hip replacement, and Bailey has been instrumental in helping him get outside for walks as part of his recovery.
"They force you to get out and get involved, and she's really been good with that," Sue MacMillan said.
More News from Saline