SOCCER: Saline Strikes For 5 Goals in Win Over Dexter
Image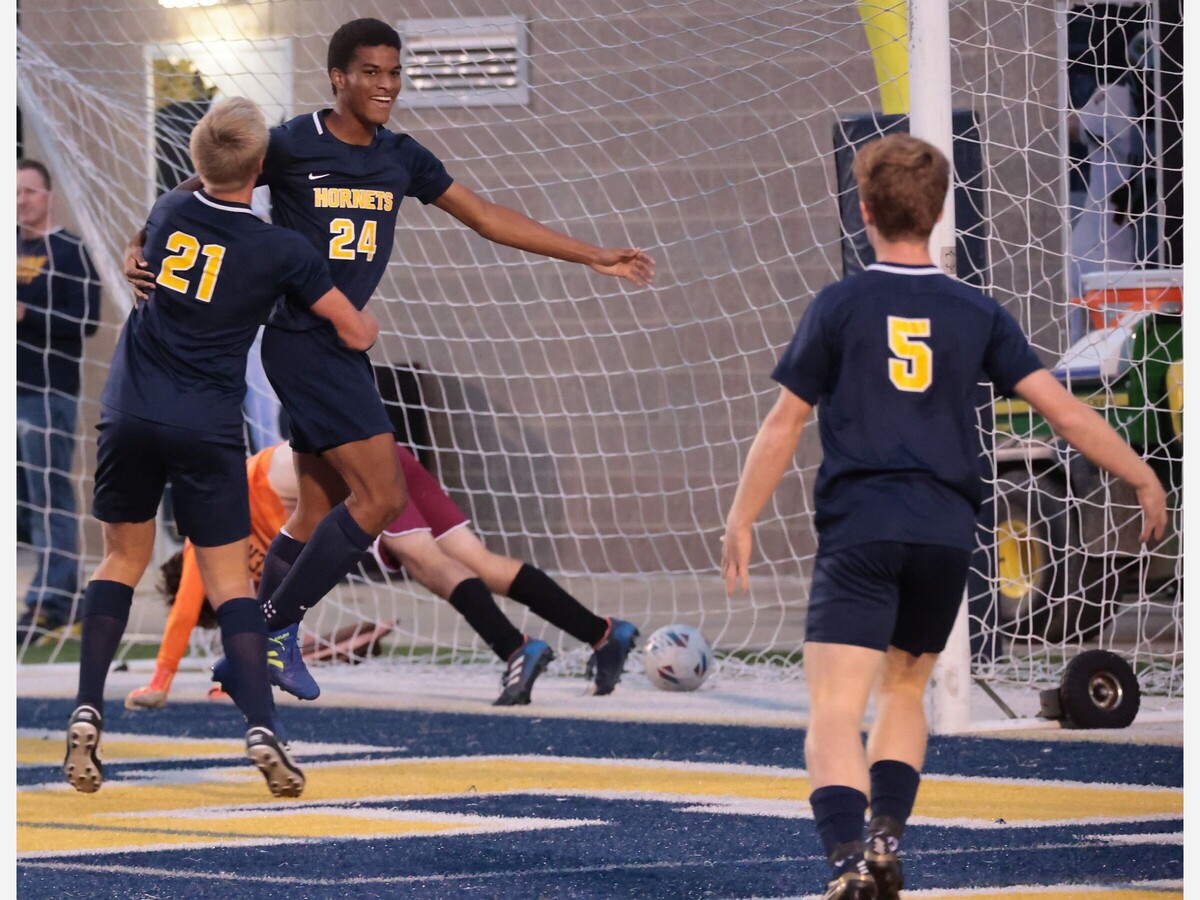 Four Hornets scored as Saline defeated Dexter, 5-1, in varsity soccer action at Hornet Stadium in Saline Tuesday.
Saline improved to 6-0-3 overall and 3-0-2 in the SEC Red. Dexter slipped to 5-5 overall and 3-3 in the SEC Red.
Zach Heisler scored twice and Jaedyn Sifuna, Nick Graden and Geoff Daniels scored for Saline. Jacob Piniatoglou and Gunnar Bohlendar played goal for the Hornets.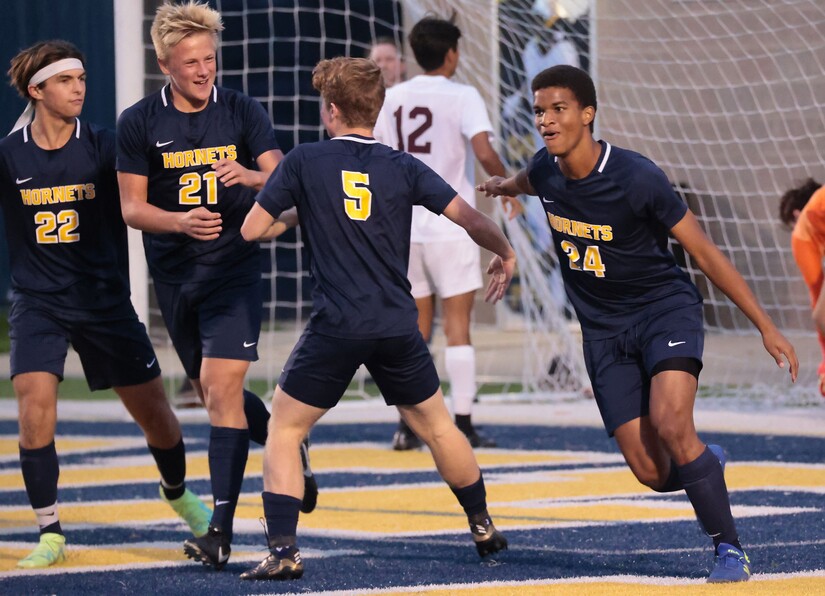 Jaedyn Sifuna opened the scoring early in the contest. Connor Mitzel rushed up the turf and passed to Heisler, who headed the ball of the crossbar. Sifuna beat everyone to the rebound and put it past the goalie for a 1-0 lead.
Dexter replied by playing 10-15 minutes of really good soccer, attacking the middle of the field and finding ways to slip through the defense. JP Assenmacher scored to tie the game at 1 midway through the first half.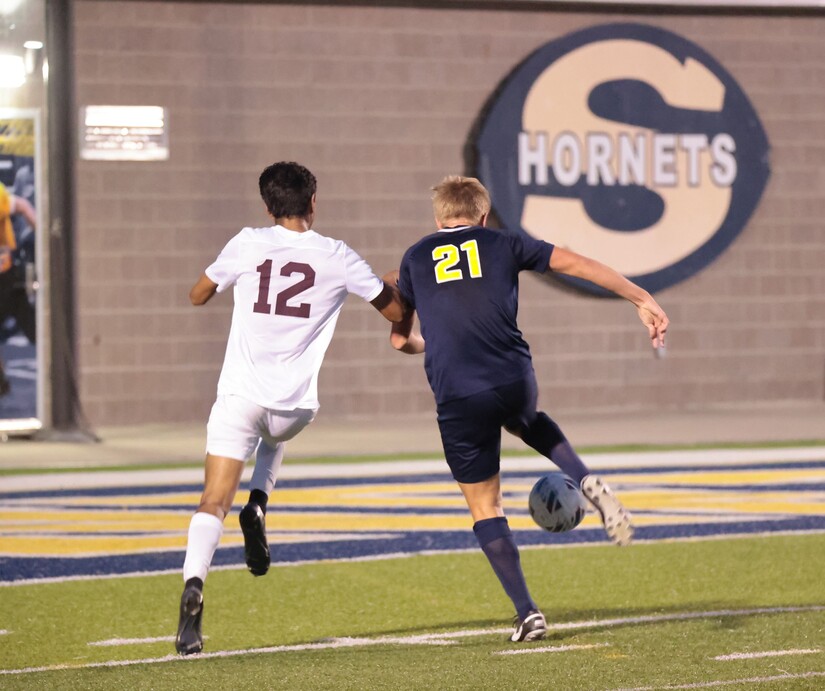 Saline regained the lead moments later. Connor Learman put a long ball in front of Heisler, who played it toward the middle, caught up to the ball and then kicked it past the keeper for a 2-1 lead.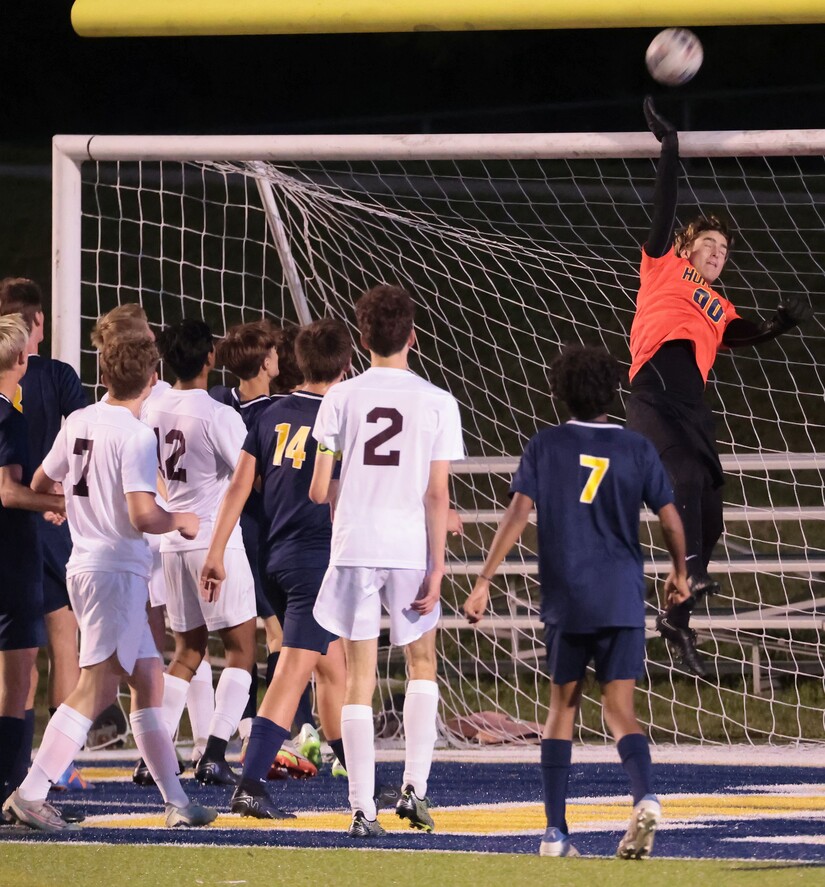 Dexter pressured to tie, but first-half goalie Piniatoglou and the Hornets kept the Dreadnaughts at bay.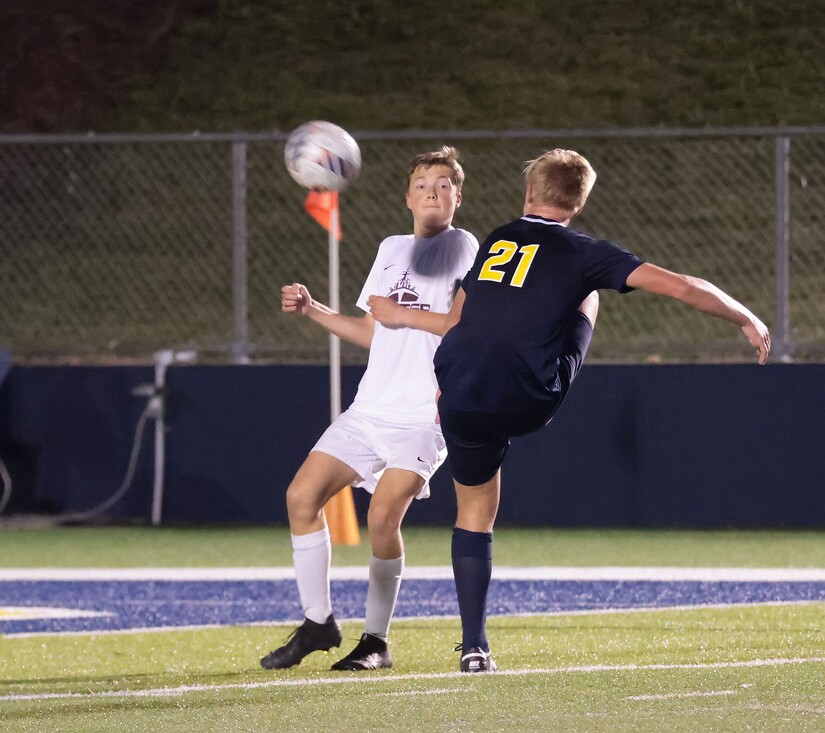 The Hornets got a break late in the half to take a 3-1 lead. Deep in the Dreads' zone, Heisler played a ball up. A Dexter defender tried to play the ball to safety, but lifted it up and over the Dreads' goalie and into the goal.
The goal seemed to break the spirit of the Dreads and the Hornets controlled the rest of the contest.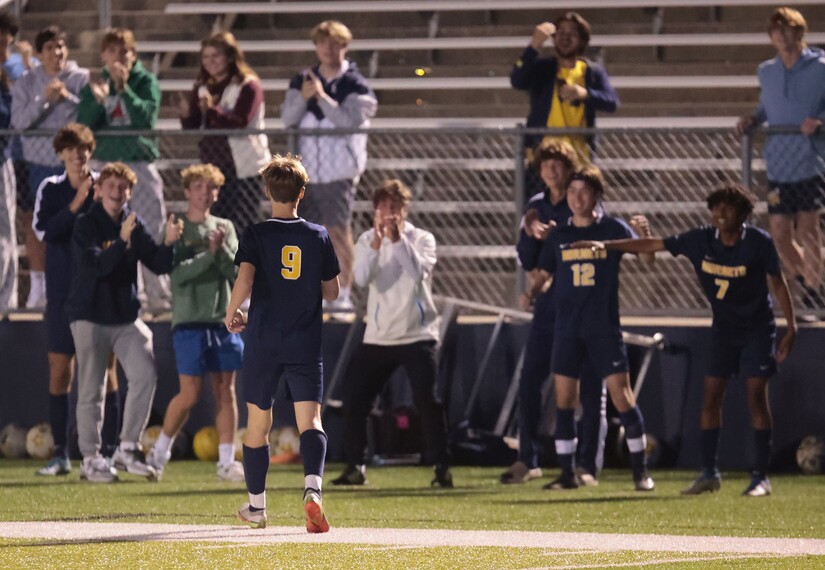 In the second half, Saline went up 4-1 when Heisler raced up the right flank, crossed to the middle to Mitzel, whose shot bounced out to Graden on the left side. Graden tucked it in for the goal.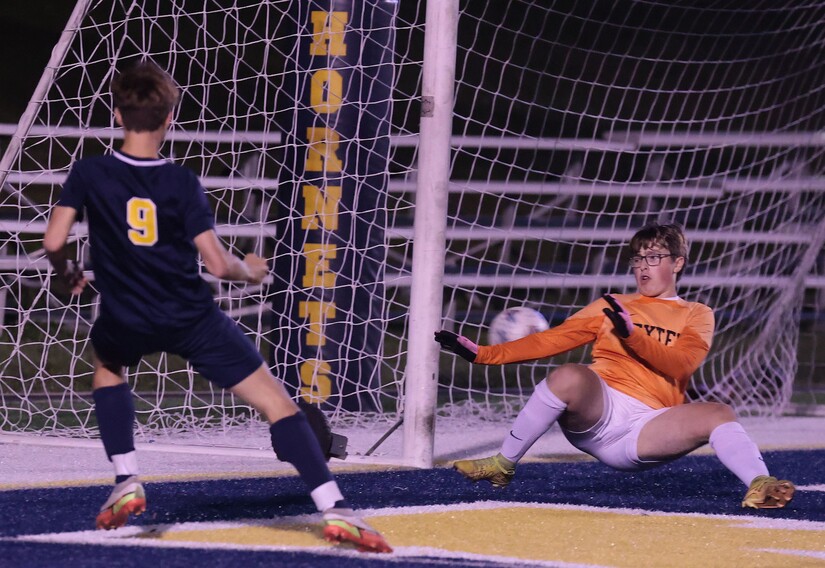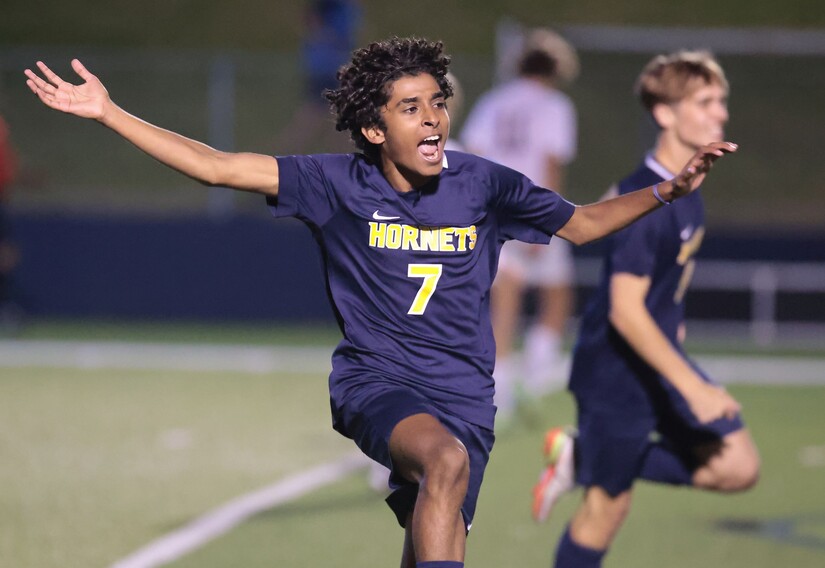 Graden also set up the game's final goal, scored by Geoff Daniel. Graden ran down the left side, turned a Dexter defender inside-out and approached the net at a tough angle. He beat the keeper with the shot, but it bounced off the inside of the post out to Daniel, who kicked it back into the goal for his first career goal.
Saline visits Huron Thursday.
More News from Saline