SOCCER: Saline Settles for Tie on Senior Night
Image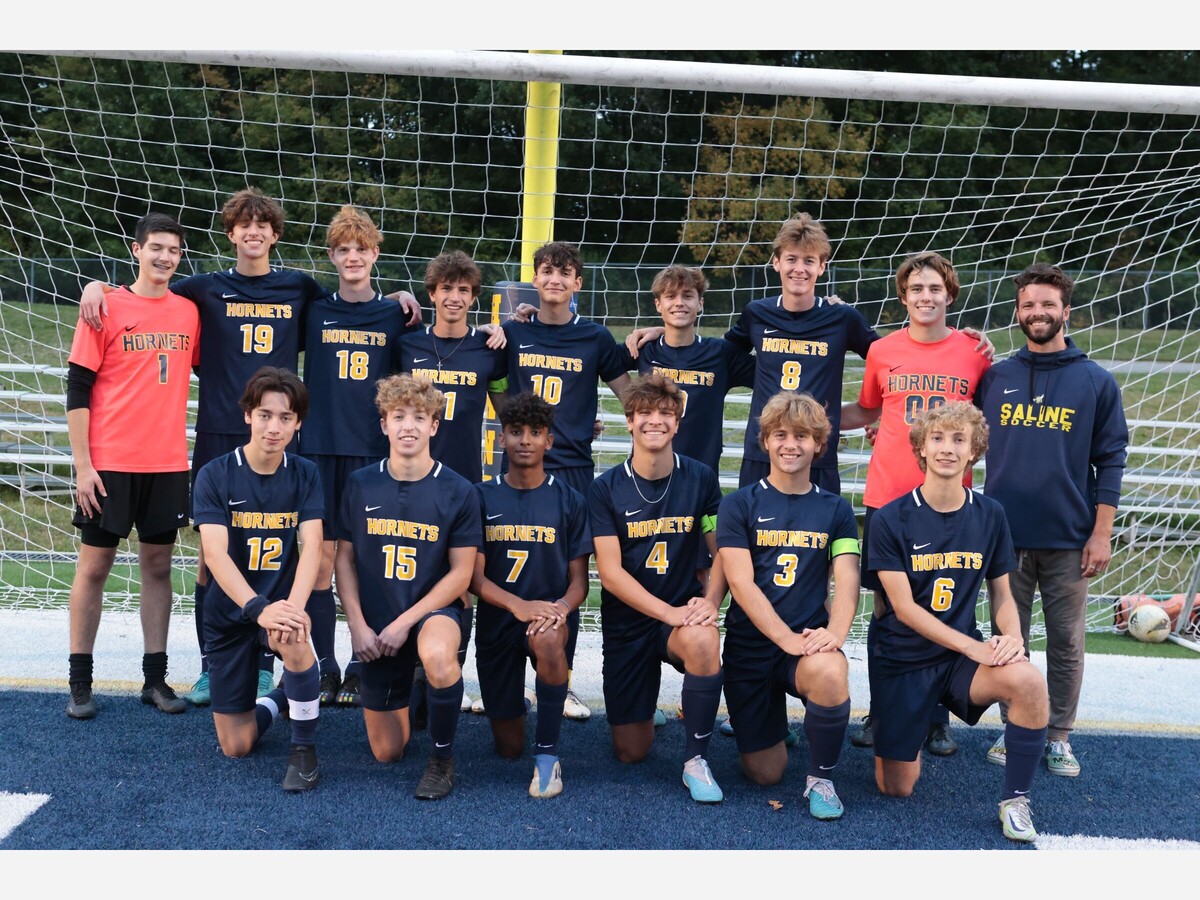 Saline's varsity boys' soccer team settled for a tie on senior night at Hornet Stadium Tuesday.
The game began with Saline leading 1-0, on a goal Juan Martin Balda way back on Sept. 5 - before lightning forced officials to suspend the game. 
The game resumed Tuesday - and the Hornets chose the nights to honor their four seniors, Anthony Gentile, Colton Whelan, Cole Townsend, Colin Learman, Michael Bryant, Nick Graden, Sean Courtney, Geoff Daniel, Alex Larson, Noah Lepore, Connor Mitzel, Gunnar Bohlender and Jacob Piniatoglou.
But the Hornets seemed to come down with a bad case of senioritis. Earlier this month, Saline scored just five minutes to score. Tuesday night, Saline was blanked for 75 minutes. Monroe scored midway through the first half and while Saline outplayed the Trojans, Monroe also had two more great chances to take the lead.
Saline is 3-1-3 in the SEC Red and 6-1-4 overall. The Hornets return to action Friday night at Pioneer. The game begins at 5:30 p.m.
Find a photo gallery of Tuesday's game here.
More News from Saline