Pittsfield Officer Injured, Michigan Avenue Closed After Car Crashes into Police Cruiser During Stop
Image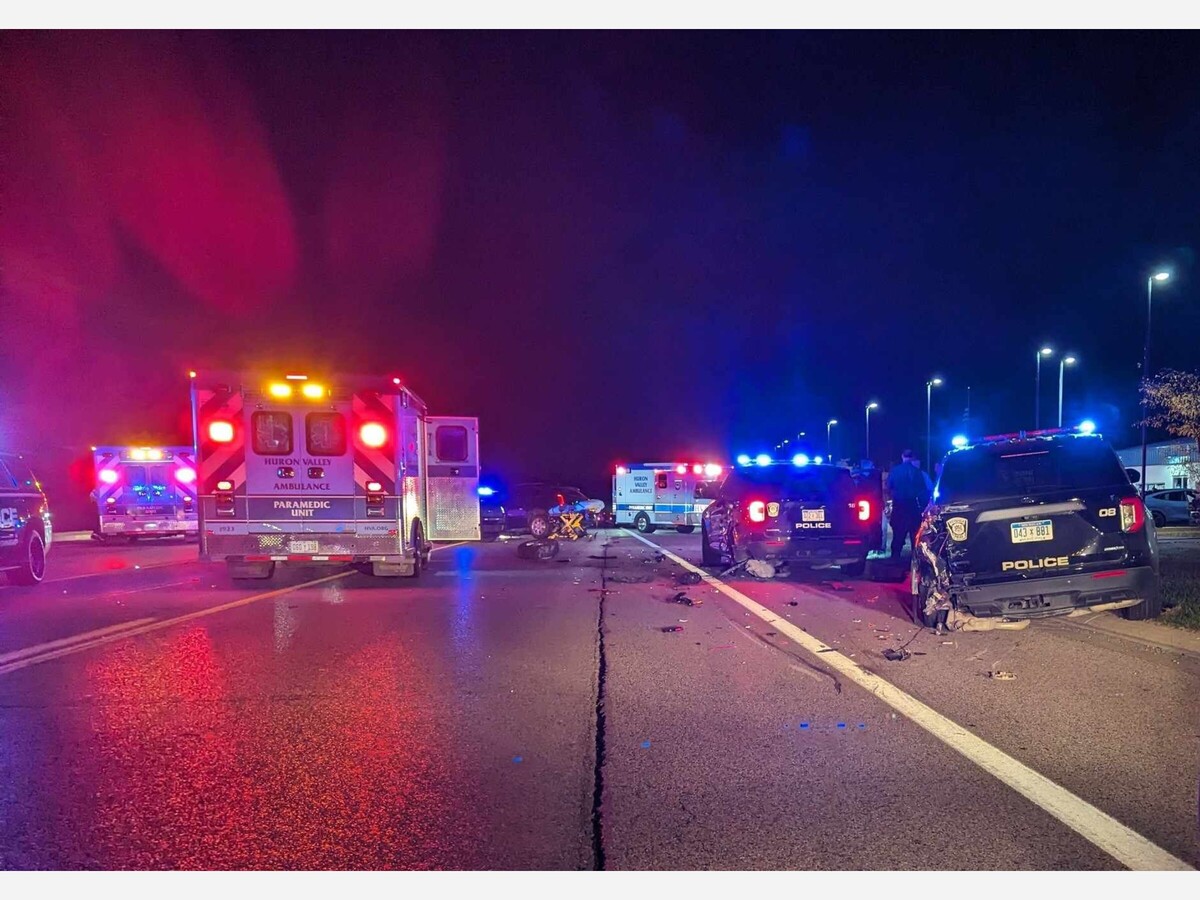 Michigan Avenue was closed in both directions Wednesday night, between State and Old State Road, after a man crashed into police cars while they were conducting a traffic stop.
According to scanner radio files, the strange incident all started in Pittsfield Township on Maple Road, near Travis Pointe. The driver of a blue Jeep Wrangler complained that the driver of a grey Ford Mustang was harassing and following him/herr, and driving up the shoulder beside their vehicle. The Wrangler made its way on to Industrial Drive and turned east on to Michigan Avenue. Metro Dispatch was trying to direct the vehicle the driver of the Wrangler to the Pittsfield police department. A Pittsfield Township police officer intercepted the Mustang near Moon Road and pulled the driver over in front of the Bigby Coffee Shop plaza at about 9:08 p.m.
At 9:22, a second officer radioed Metro Dispatch to say a car crashed into the police cruiser of the officer who made the stop. 
According to a press release issued by Pittsfield Township police, two fully-marked police vehicles were stationary on East Michigan Avenue with overhead lights activated when an eastbound vehicle struck the read and side of both police cruisers and theMustang. The impact caused one of the patrol vehicles to be pushed into a police officer who was standing outside the vehicle. The officer was injured.
The driver of the vehicle is an 80-year-old Pittsfield Township man.
By 9:24 p.m. police reported to dispatch that the man who suffered the medical issue was unconscious. 
Police started CPR at 9:25 p.m. and continued until Pittsfield Township Fire and Huron Valley Ambulance personnel were on the scene.
Both the 80-year-old man and police officer were transported to local hospitals for medical treatment. The officer was treated and released. The 80-year-old man was listed in critical condition Thursday morning.
Police requested the road be closed in both directions at 9:26 p.m.
According to the Pittsfield Township Police, alcohol appears to be a factor in the crash.
Anyone with information is asked to contact the Pittsfield Township Police Department:
Confidential TIP line: 734-822-4958 (Detective Bureau)
General Information: 734-822-4911 (Front Desk)
Request Police Response: 734-994-2911, ext. 8 (Metro Dispatch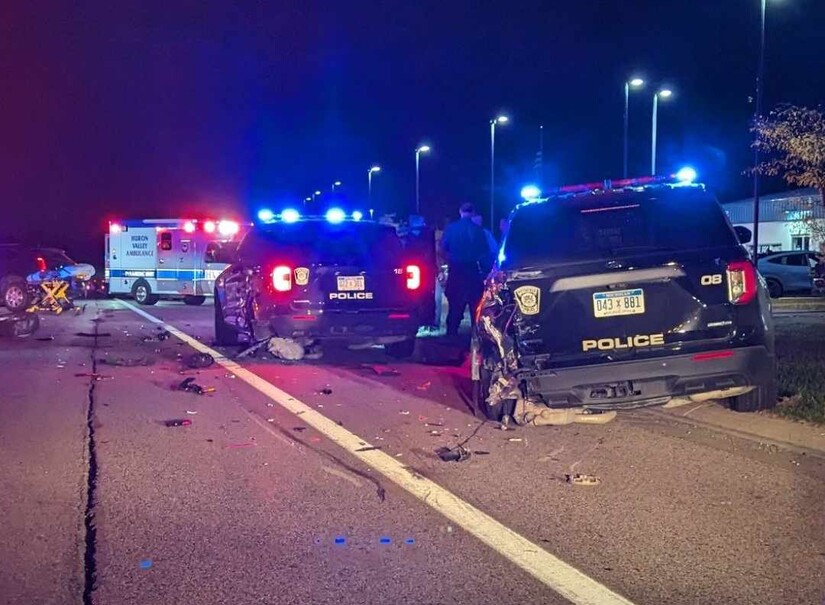 More News from Saline