FOOTBALL: Saline Blanks Lincoln to Stay Undefeated
Image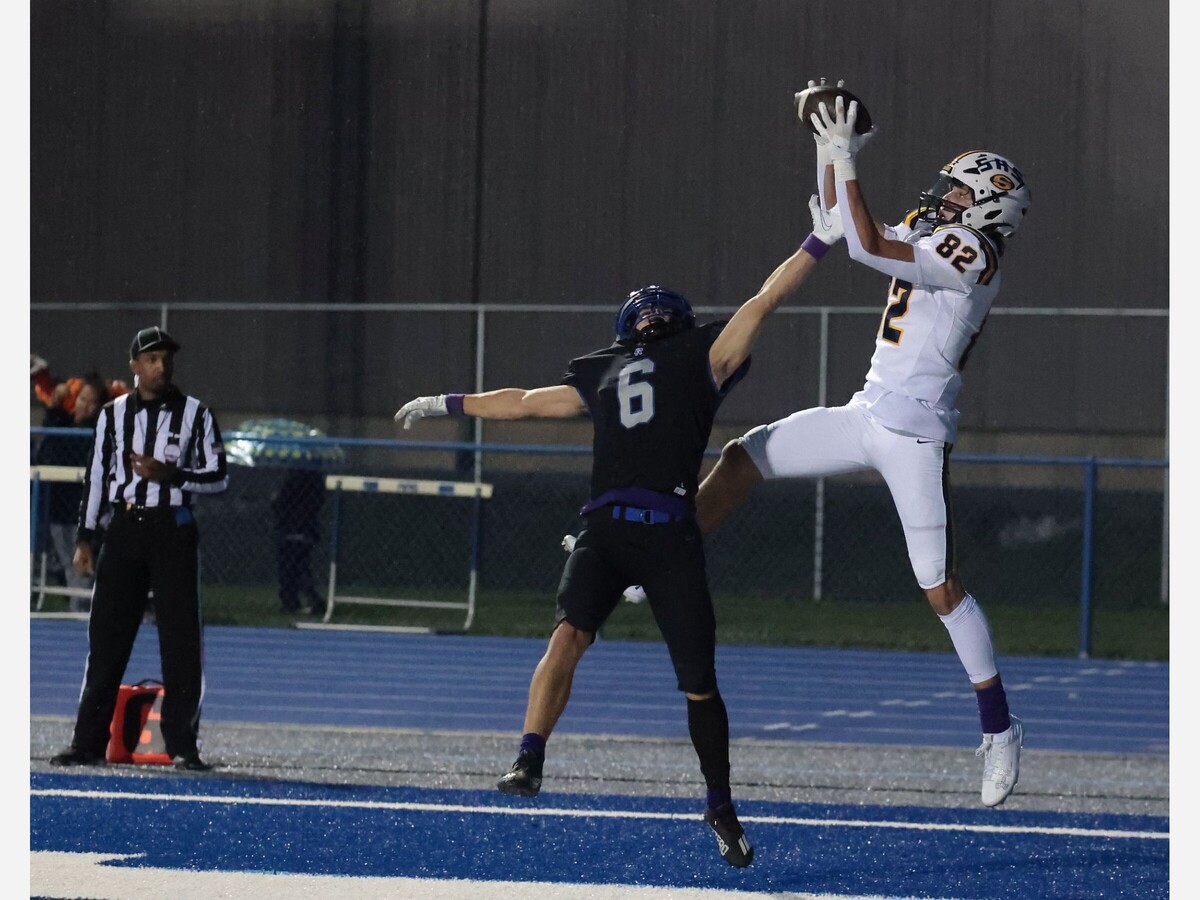 YPSILANTI - CJ Carr threw two touchdown passes and James Rush ran for two touchdowns as Saline defeated Lincoln, 31-0, on a cold, windy and rainy night at Lincoln High School.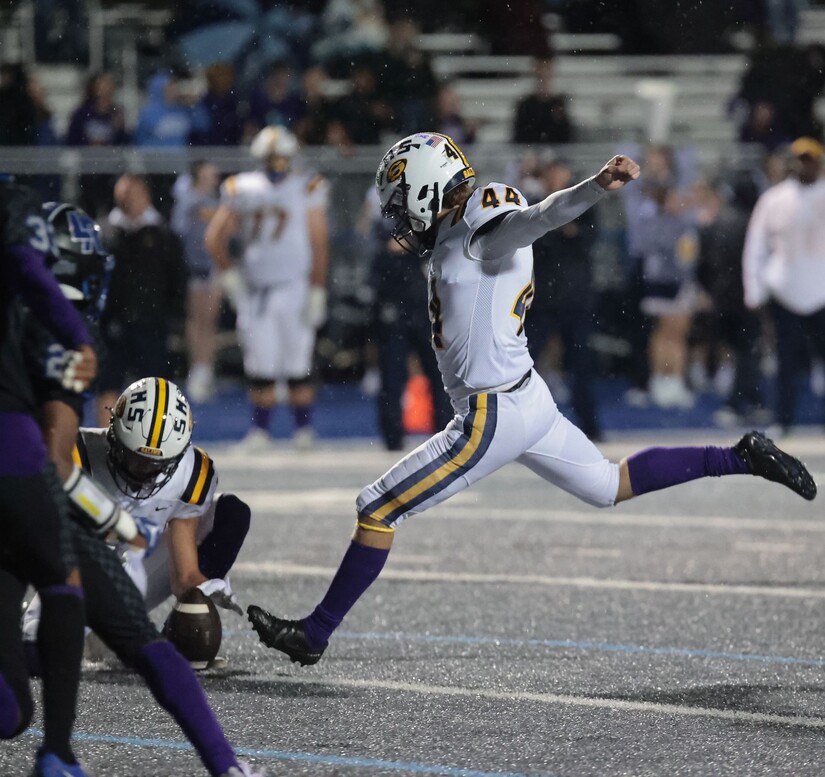 Jacob Piniatoglou kicked a 37-yard field goal and was four-for-four on extra-point kicks.
Saline improved to 7-0 overall and 6-0 in the SEC Red. The Hornets clinched at least a tie for the SEC Red championship and can win it outright next week at Skyline (1-6 overall, 0-6 in the SEC Red).
The Hornet aerial assault, so lethal and efficient last week against Huron, was a little off-kilter even before the weather became a big factor in the second quarter Friday. Still, the outcome was never in doubt.
"I'm happy for the defense. They pitched a shutout and created a turnover for us," Saline head coach Joe Palka said. "I told the kids coming off a big win against Huron last week, you've got rain, you've got wind, you've got tough conditions. It wasn't pretty, but championship teams are going to come away with wins on nights like tonight, and they did that. So I'm proud of them."
The Hornets punted the ball away on their first possession but the defense quickly got it back and Saline struck first with CJ Carr throwing to Lincoln Keyes for a 23-yard touchdown to open the scoring.
Saline added a touchdown in the second quarter - this time a 13-yard pass from Carr to Caid Fox.
Saline had other great plays just fail to connect, including passes to Fox and Keyes.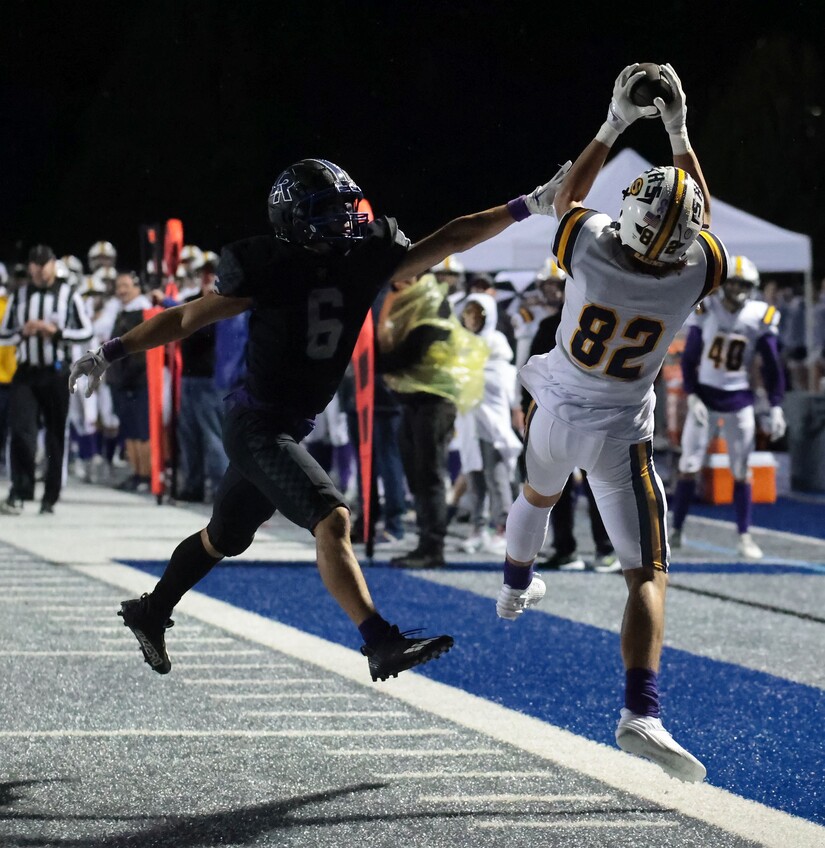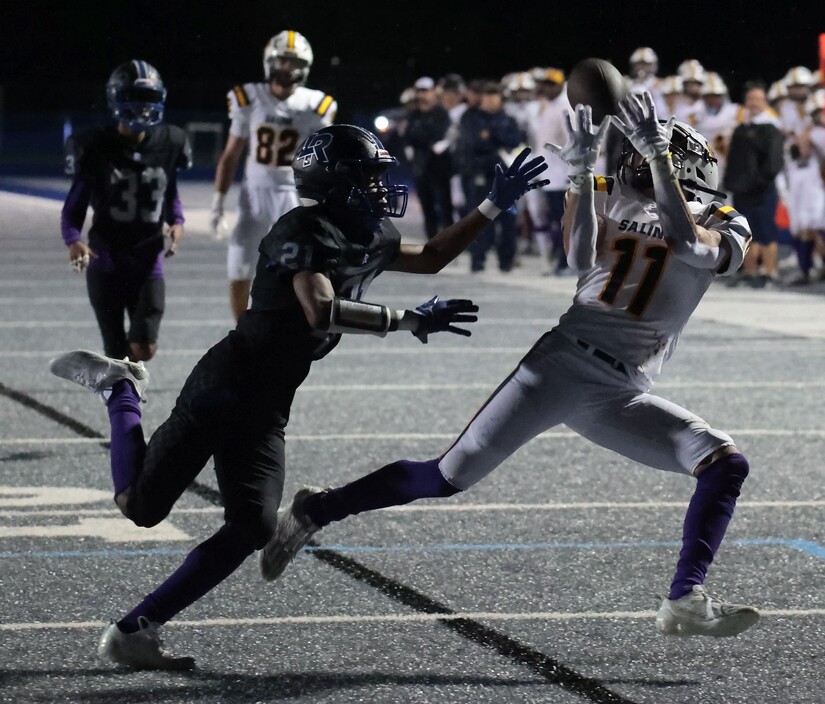 It was a big test for an offense that's had so much success with precision passing.
"You could see tonight - it was just a little bit off. Things that were normally completions were bouncing off shoulder pads. So it's a good opportunity for us to grow," Palka said. "We're going to see adverse weather as we go down the road and we're going to have to be able to respond to it."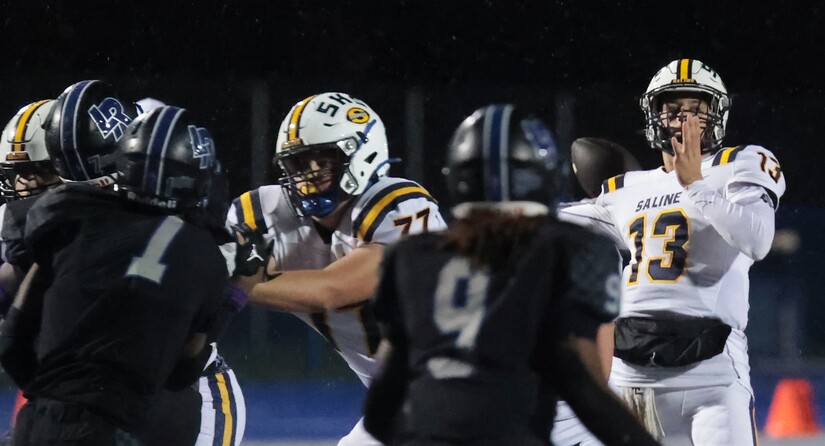 Carr finished the day at 17 of 36 for 185 yards and two touchdowns against an interception. Caid Fox caught seven passes for 81 yards and a touchdown.
Lincoln threatened at the end of the second quarter when a couple of pass interference calls moved the Railsplitters to within the 10. But the Hornets helped them out of the end zone and a fourth down pass fell incomplete.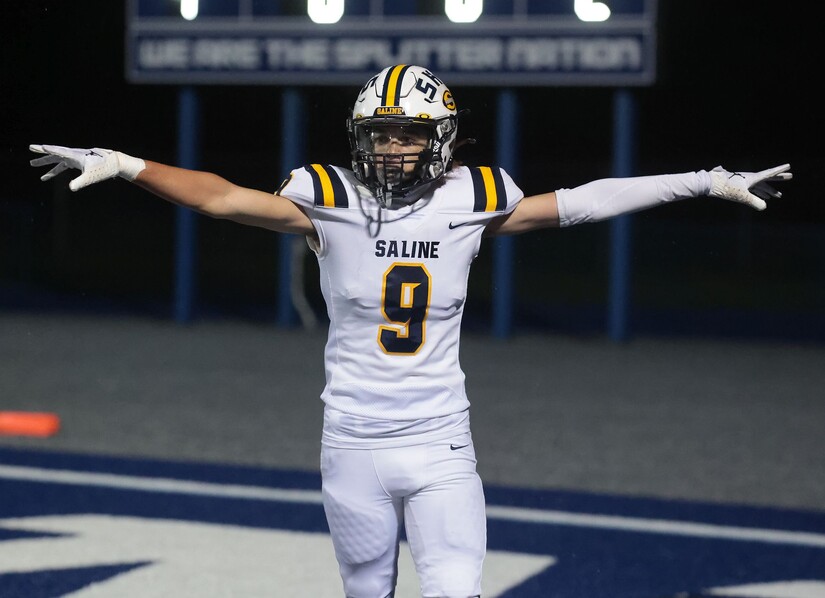 "Honestly, that was a huge stop. If you don't make that stop, then you go in at half, likely 14-7, and it's a game," Palka said. "The ability to keep them off the board in that half was big and it gave us confidence and momentum."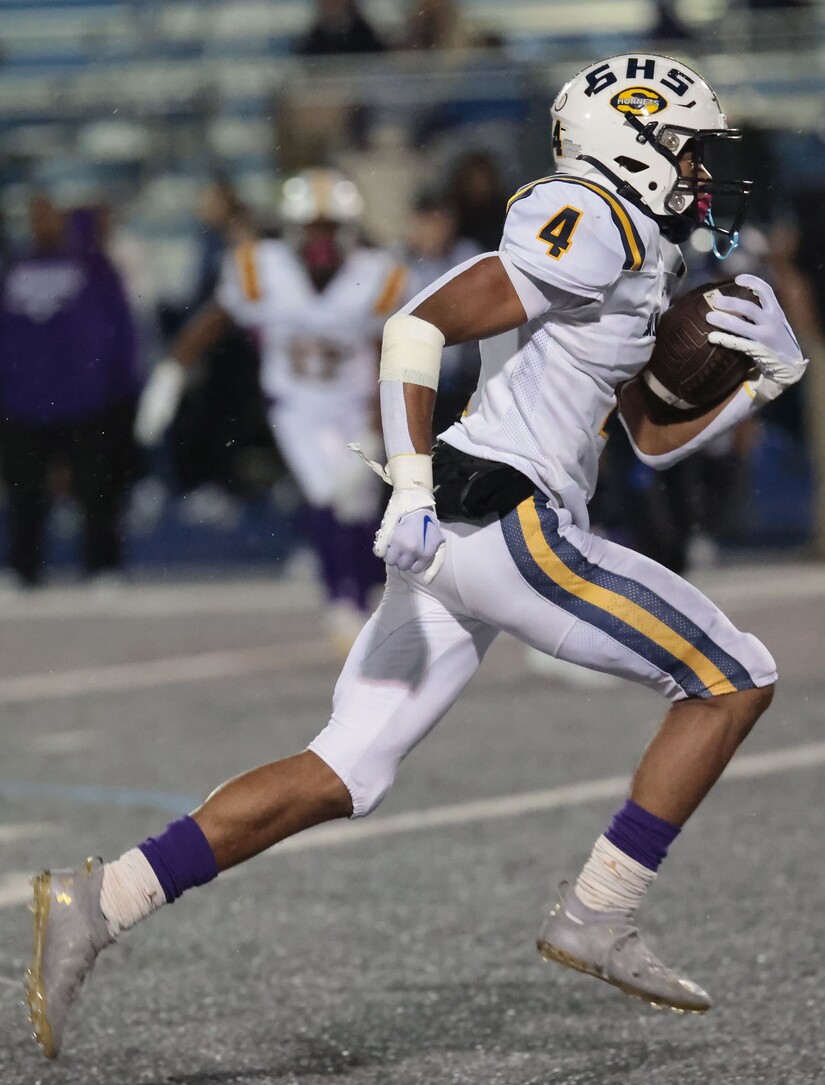 In the second half, the Hornets put the ball in the hands of sophomore running back James Rush a little more often and it proved to be a wise decision. Rush ran 15 times for 97 yards and two touchdowns.
Both of Rush's touchdowns came in the fourth quarter.
The first was a 15-yard sweep into the corner of the end zone.
The second touchdown was a one-yard run.
For his part, Rush was glad to get the ball.
"I appreciate the fact that I can be reliable and that they have trust in me to do my job and do my assignment," Rush said. "It helps me with my positivity and helps me contribute to the positivity of the team."
All year, Saline has been developing its running game, it's often outshined by the aerial attack.
"I was very pleased with (the running game). Rush had a big hit up the middle there. We got in the jumbo formation and said, heck with it, even on third-and-seven, we need to go right at them. Every time we got in that formation we did a great job," Palka said. "It was good to see us go downhill and run the ball. I think that's something we can build off of, too."
INTERVIEWS:
Link to our photo gallery on Smugmug.
Around the SEC Red:
Dexter 51 Monroe 0
Pioneer 43 Skyline 7
Huron 28, Bedford 21
Playoff Projections
It's not too early to look at playoff projections. Snooze2you.com came into Friday's action projecting Saline in a d district with Monroe, Pioneer and Huron. Pioneer and Huron took care of business on their end, but it will be interesting to see if Monroe can rebound from the shellacking it took at the hands of Dexter. Monroe's gone 0-2 since surprising everyone with the great effort at Saline. The Trojans finish at home to Bedford.
If you were wondering, Snooze2You has Northville, Novi, Belleville and Westland John-Glenn in the region's other district.  Click here to visit the Snooze2You.
More News from Saline