GOLF: Celso 2nd at Regional, Qualifies for State Tournament
Image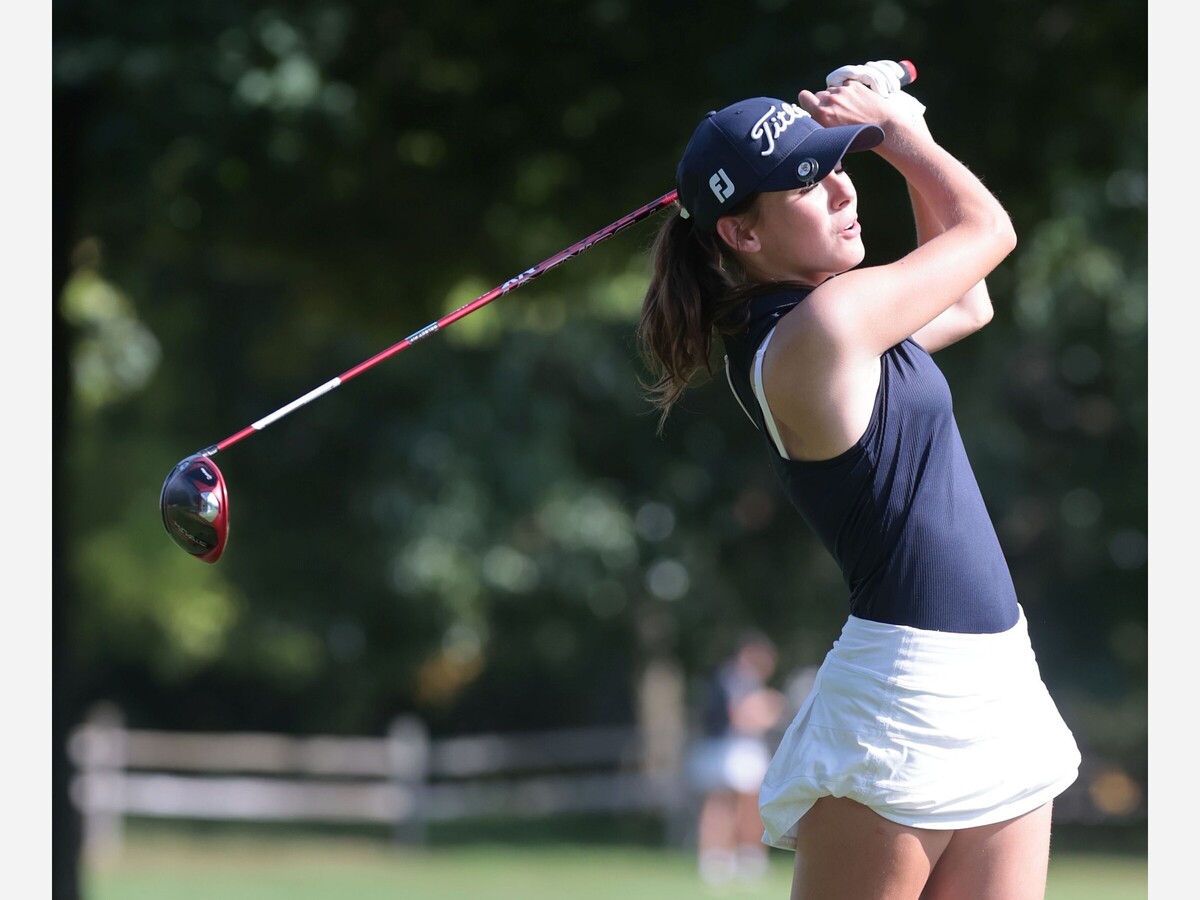 Saline junior Grace Celso shot 77 to place second in the MHSAA Division 1 girls golf regional at Salem Hills Golf Course Monday and qualify for the state tournament. 
It's the second straight trip to the state finals for the all-region golfer.
"What a performance by Grace. This was her best round of golf. She was so focused and performing awesome both mentally and physically. Grace has fought injuries over the years and she is back to being healthy. I am so happy for her," coach Debbie Williams-Hoak said.
Senior Jordan Wickham finished her career with an all-time best 83 to finish tied for 10th. She missed qualifying for the state tournament by just two strokes.
"This was Jordan's last tournament and it was great to see her play well and shoot her career low," coach Williams-Hoak said.
As a team, the Hornets finished 10th. Payton Aagesen shot 101 - just one shot off her career low. Sophie Elston shot 112 and Katie Brodsky shot 114.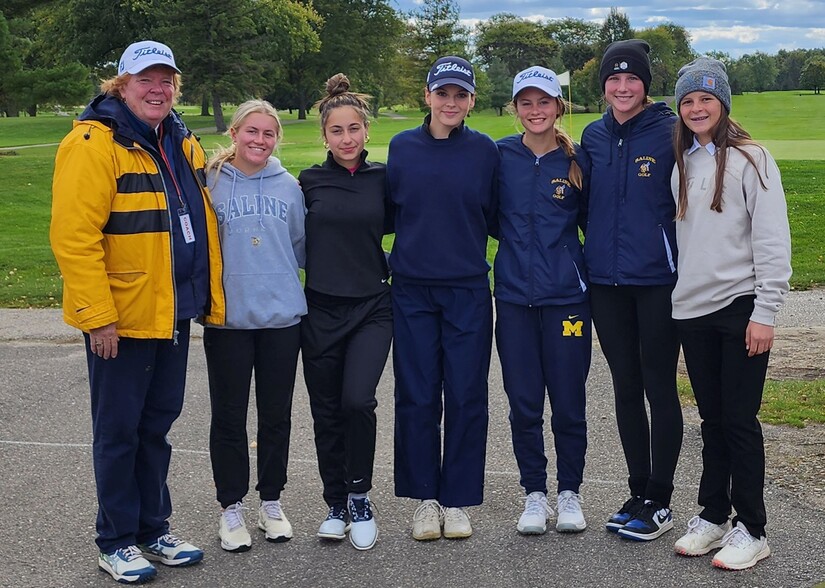 Pictured are Debbie Williams-Hoak, Jordan Wickham, Katie Brodsky, Grace Celso, Payton Aagesen, Sophie Elston and Lexi Speicher.
More News from Saline