Erin Huetteman Tells Board of Education About Her First Months as Miss Saline
Image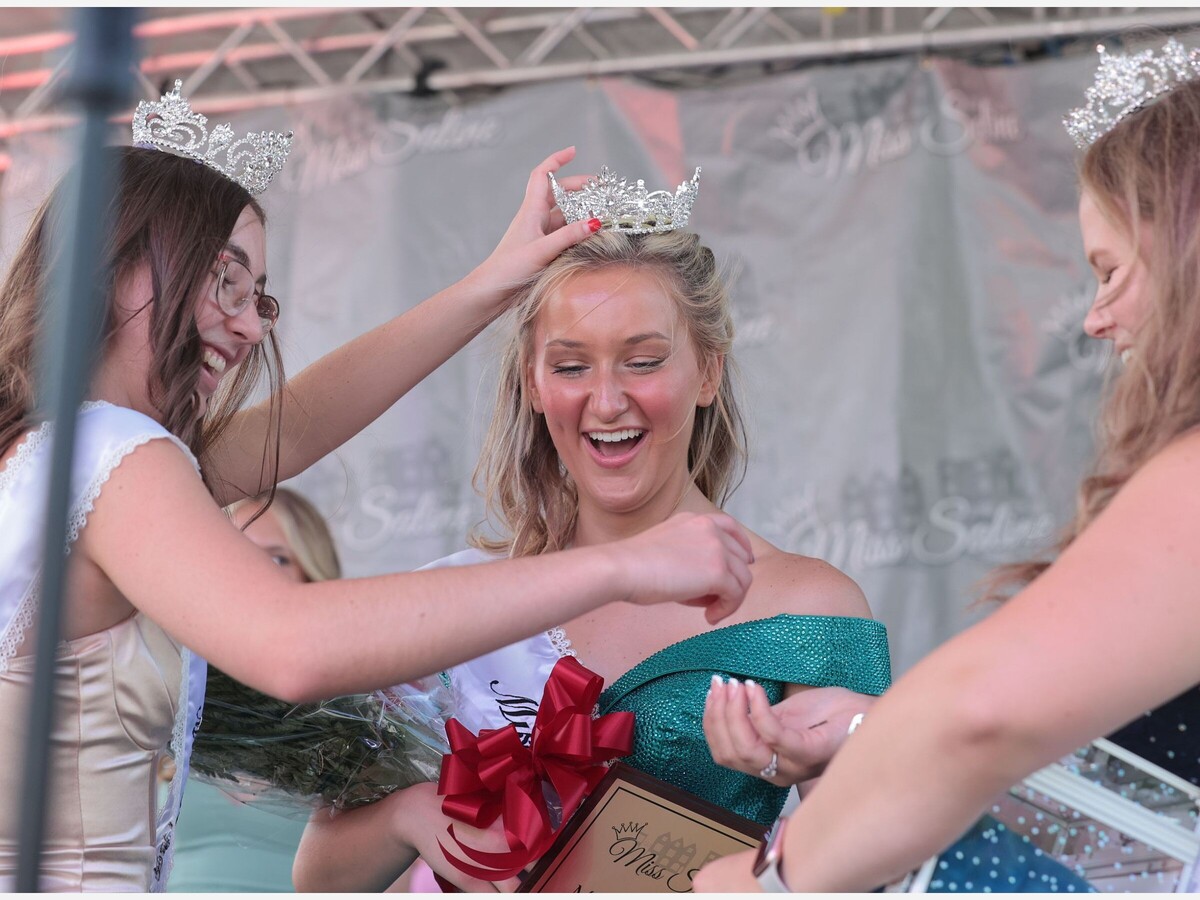 The Saline Area Schools Board of Education showcased one of the district's brightest and best students at its first October meeting Tuesday night, as Miss Saline 2023 Erin Huetteman was invited to discuss her current reign.
Huetteman was crowned the 75th Miss Saline at Summerfest in August after a three-part interview and pageant process. She said her schedule has been filled with many official obligations in the 59 days that followed.
"A week after I was crowned I attended the ribbon cutting at StretchLab Ann Arbor, which was a lot of fun to be able to interact with business owners in our community," she said. "A lot of the Chamber of Commerce was there so I got to meet them and introduce myself as Miss Saline for the first time."
Huetteman was also named Homecoming Queen 2023 for Saline High School, doubling up her royal obligations.
"Just last week I was in the homecoming parade, which was a lot of fun," she said. "I got to see all the younger kids (and) threw out some candy. And then the day after that we started building our scarecrow for the scarecrow contest. It is right in front of Mac's, number seven."
In the near term, Huetteman said she plans to fill in as a mystery reader for kindergarteners at Woodland Meadows and volunteer for the Saline Main Street Trunk or Treat event Oct. 25.
She will also be lending a hand in making sure kids in need have presents to open this holiday season.
"We will continue our annual Toys for Tots drive," she said. "As Miss Saline it's one of the biggest things that we participate in as Miss Saline and Court and last year we received over 1000 toy donations, which the people who came to pick those toys up were very happy."
Huetteman continued, "It even made them kind of emotional to see how our community really cared that much and wanted to participate in this portion of the Miss Saline organization and Toys for Tots."
Huetteman said all she has ever known is being a Salinian and she is proud of that.
"I've lived in Saline my whole life, so I've gone to Saline Area Schools since kindergarten and now up into my senior year. I have been a baton twirler with the Saline Twirlettes for 11 years now and I've been competitive with them for about half of that time," she said. "That opened the opportunity for me to be in the Saline High School Marching Band where I'm a majorette and I've done that for the past four years."
Huetteman said she has also been a Girl Scout for 13 years and Student Council President of the Executive Council.
Board members praised Huetteman not only for her accomplishments and contributions, but also for her example of humility in action.
"She is super special to our family and we're so glad we get to spend so much time with her, but the one thing that I will say about Erin is that she is extremely humble and I'm super proud of her for the way that she handles herself with her peers and in the community and she doesn't do it in a way that's bragging or asking for credit," Secretary Jenny Miller said. "She gives credit to those around her and she raises other people just by being there. I think that is a quality that is often lost on our youth and I see it in Erin as she interacts with the little girls that twirl or with her peers in the student section."
Treasurer Brad Gerbe also thanked Huetteman for being such a selfless contributor in and around Saline.
"I want to applaud your dedication to community service and outreach," he said. "I think that that's a really commendable thing to do and it's a really good way to reflect, to demonstrate, your character."
Huetteman said she is looking forward to all that is to come in her recently-appointed role.
"I can't wait for my year as Miss Saline and I am so grateful to have this position in our community," she said.
More News from Saline