Q&A With Saline City Council Candidate Chuck Lesch
Image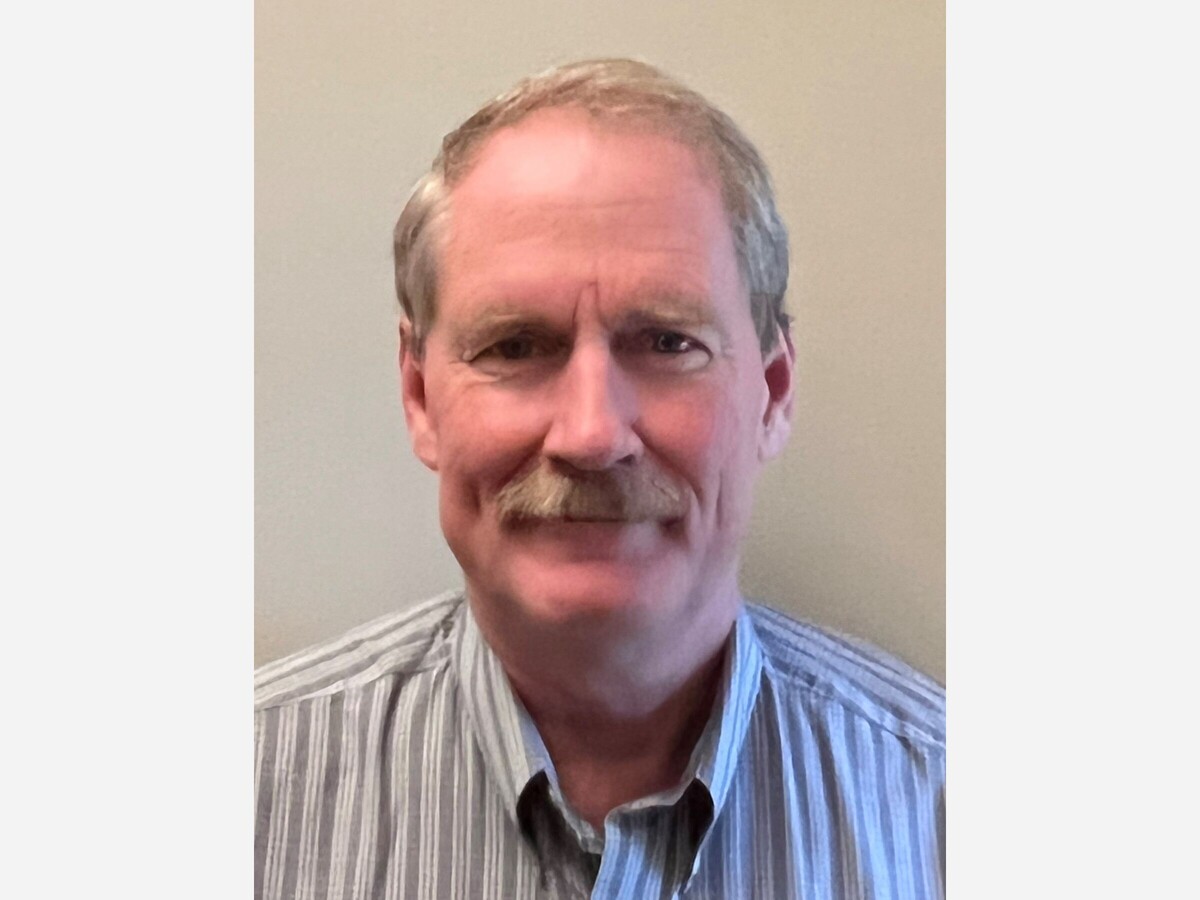 Charles (Chuck) Lesch is one of five candidates for Saline City Council in the upcoming election.  He's joined on the ballot by incumbent Jack Ceo, Christen Mitchell, Brian Cassise and Jenn Harmount.
Here's our Q&A with Chuck Lesch. 

Charles (Chuck) Lesch
Family info you'd like to share: 
Wife of almost 40 years, Jean, who is retired from her dental practice in Saline, as well as two grown daughters, Amy and Megan, and two adorable granddaughters in Saline area. In-laws also live in Saline.
Educational/career experience: 
Degrees in Biology and Science Education from University of Iowa. Recently retired after 30 years of working in pharmacology and biotech research. Currently doing independent safety and logistics consulting for biotech companies in the Ann Arbor area.
Government experience: 
Saline School Board (2008-2012); Saline Parks Commission (2018-current)

What's your motivation for running: 
I am running for city council because I want to help Saline remain a welcoming and vibrant community for all. I have lived in Saline for many years, and I have seen the city change and grow. While there have been many positive changes, there are also some challenges that we need to address.
Why are you the right choice to serve on council?
a) My degrees in biology and science education give me a strong foundation in scientific thinking and problem-solving. This will be important in making informed decisions about the city's policies and programs.
b) My extensive work experience in drug discovery research has given me a deep understanding of the scientific process and how to manage complex projects. This will be valuable in working with city staff and contractors to implement new initiatives.
c) My long-term involvement in the community shows my commitment to making Saline a better place to live. My service on the school board, parish pastoral council and parks commission has given me experience working with diverse groups and resolving conflicts.
d) My leadership roles in these organizations demonstrate my ability to motivate and inspire others. This will be essential in building consensus and getting things done on the city council.
Overall, my education, experience, and community involvement make me a well-qualified candidate for the city council. I have the skills and knowledge necessary to make informed decisions, work with others and get work done.
What issue will rank as your top priority if elected? My top priority has 2 parts:
Ensuring the timely and efficient completion of approved projects. I would work to streamline our city government and make sure that projects are moving forward in a timely manner.
Using resources wisely and prudently. I would carefully review the city budget and make sure that our resources are being used in the most efficient and effective way possible.
To get an idea about your willingness to use government power to coerce people to do things against their will, and to get an idea of your willingness to stand up against the orders of higher government, we'd like you to answer this question: Before the courts struck down Joe Biden's vaccine mandate, the city was about to adopt it. How would you have voted? Please explain your answer.
As a lifelong scientist, I believe that making decisions based on facts and evidence is essential. When voting, I will consider the following factors, regardless of whether the mandate is made by a big or small government entity:
Sound evidence: I will evaluate the best available scientific evidence and data to inform my decision.
Community input and concerns: I will listen to the voices of my constituents and understand their concerns about the mandate.
Effective implementation: I will think about how the mandate will be implemented and how it will impact my community.
The council recently formed a Human Rights Commission to investigate alleged violations of the NonDiscrimination Ordinance. Do you support the formation of this body? Can you think of any instances/examples where this will be used? While fighting discrimination is important, what assurances can you give people that this commission won't be used to punish people for wrongthink?
Yes, I support the formation of the Human Rights Commission. It is necessary to protect the rights of all residents and ensure that everyone is treated fairly and equally. The commission will investigate complaints of discrimination in employment, housing, public accommodations, and other areas covered by the Non-Discrimination Ordinance. I believe that the Human Rights Commission is an important tool for protecting the rights of all residents. I will work to ensure that the commission is used in a fair and impartial manner.
Council recently voted to outsource local police dispatch service. Does the city need its own police department? Please explain your answer.
Although the Council recently voted to outsource the local dispatch service, I believe that the city still benefits from having a local police department. Some clear advantages are:
Local control: When you have your own police department, you have more control over the quality of service that is provided to residents.
Local knowledge: Your police officers will have a better understanding of the local community than outsourced officers.
Accountability: Your police department will be more accountable to the local community than an outsourced police department.
Can a town of 9,000 people continue to fund a Rec Center that serves the wider community? What solutions can you see?
Whether a town of 9,000 people can continue to fund a rec center that serves the wider community depends on the town's budget, the cost of operating the rec center, and the level of support from the community. Some possible solutions include partnering with other communities, seeking grants, increasing membership fees, and involving the community in fundraising and volunteer activities. As a city council candidate, I would carefully consider all of the factors involved and consult with residents and community leaders before making a decision.
The city charter has a plainly narrow definition of the mayor's duties, yet Saline has a long history of mayors working 20-30 hours a week from city hall. Do you see a problem with this? Or is this a good thing for the city? Please explain your answer.
Whether or not it is a problem for the mayor of Saline to work 20-30 hours per week from city hall depends on a number of factors, including the mayor's workload, the city's needs, and the mayor's effectiveness in carrying out his or her duties. Ultimately, the decision of how many hours per week the mayor should work from city hall is a complex one that should be made on a case-by-case basis. There is no one-size-fits-all answer. If I were elected to city council, I would work with the mayor and other members of the council to develop a clear set of expectations for the mayor's role and responsibilities. I would also work to ensure that the mayor has the resources and support that he or she needs to be successful.
Are you satisfied with the direction of the city? Please explain your answer.
Overall, I believe that our city is moving in the right direction, but there is always room for improvement. As a city council candidate, I am committed to working with the community to address our challenges and to build a better future for our city. Here are some specific things that I would like to see us do to improve our city:
Increase funding for affordable housing.
Invest in infrastructure
Support small businesses and entrepreneurs.
Protect our environment and green spaces.
Promote diversity and inclusion.
I believe that these actions would help to make our city a more livable and equitable place for everyone.
More News from Saline
Replies
Hello Mr. Lesch. Did the Mayor personally ask you to run for city council? What is your position now on specifically including lgbtqia students and community members In anti discrimination policies? Is that different than your time on the school board?
Tran, are all these questions just from you, or did you ask the community for input as well? Will you be doing Q&A sessions with ALL of the candidates?
Mr Lesch, I too would like to know what actions you have taken in your career - for or against - Human Rights, Diversity and Inclusion.