Thousands Expected to Visit Downtown Saline for Trunk Or Treat Oct. 25
Image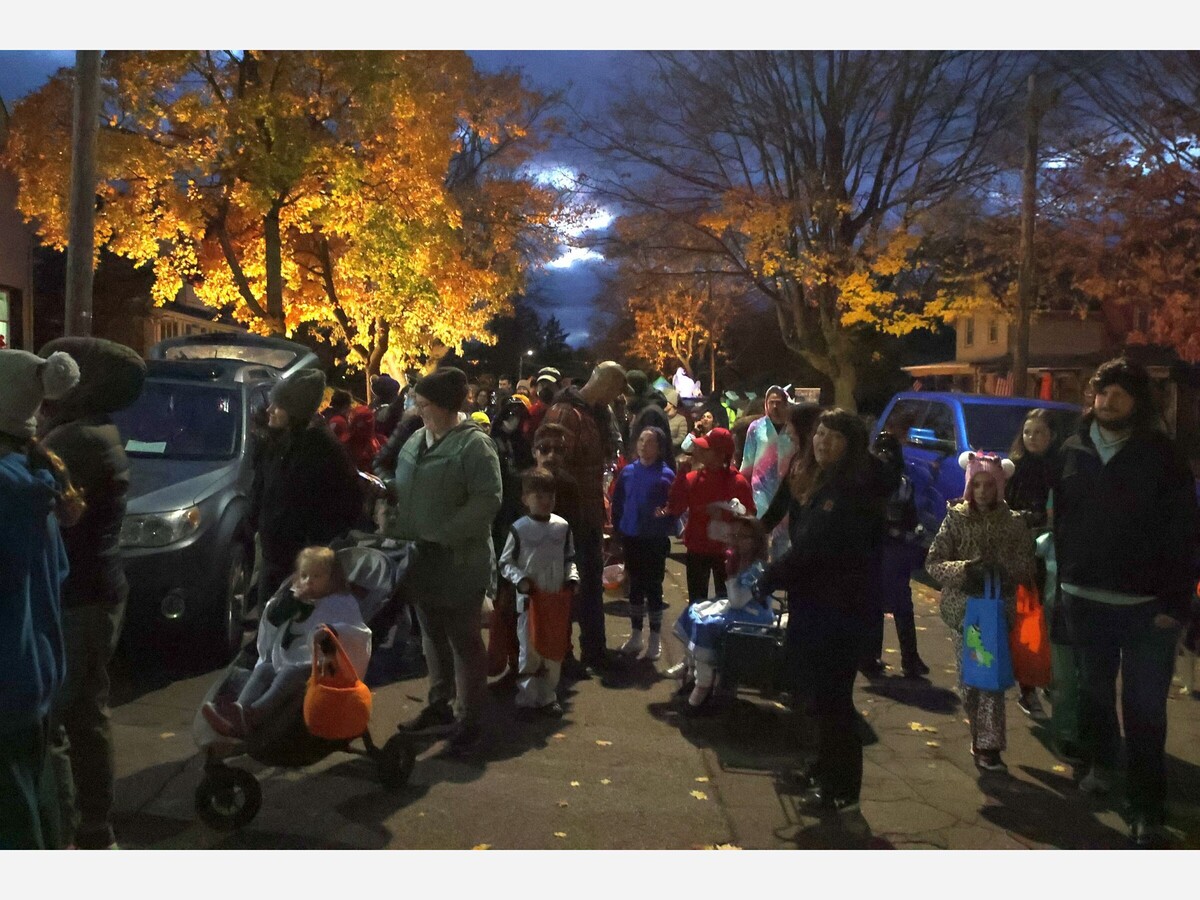 Thousands of people will descend on downtown Saline for a spooky and enchanted evening Oct. 25. Saline Main Street presents the sixth annual Trunk or Treat event from 6:30-8:30 p.m. in the parking lot of Key Bank and on West McKay Street.
More than 2,000 people attended the wildly popular event last year and organizers expect another big show this year. More than 30 vendors will be handing out treats during the event. Throw Yo Hands Up DJ will provide music. Ring of Steel performers will return. Magic Joe will also entertain the crowd.
Trunk or Treat delights organizers nearly as much as it does the kids.
"We love to look at the community coming together," said Melissa Phillips, who co-chairs the event with Karen Carrigan. "It is thrilling to see all the happy faces excited to get a treat.
There are always some really creative and cool costumes from all ages, sizes, and shapes."
Carrigan loves seeing the community celebrate the season.
"Halloween is mysterious and a fun time to get creative. A costume or a decoration can be whatever you want and can be different every year," Carrigan said. "The weather is often crisp and leaves float down from the trees. Everyone is excited for the change in seasons and the colors."
Parking is available in the neighborhood. St. Paul's UCC parking lot., can be used as a drop-off spot. Patrons can then walk down West McKay Street to the Key Bank parking lot. Organizers want to keep people off Michigan Avenue and Ann Arbor Street as much as possible.
Even though the event brings thousands of people to downtown, it's a pretty smooth activity, which is one reason why it's been such a big hit.
"There are no lines. There's no main entrance. To keep the flow moving, we have groups gather behind the KeyBank near the DJ," Phillips said. "The businesses and their trunks go all out and each year a different, fun idea appears. The music is playing and there is lots of dancing. It's a great big social event."
Over the years, the event has grown to add more features. And this year, they've added a Teal Table, sponsored by Kyocera-Unimerco.
"The idea behind a Teal Table is a trading table," Carrigan said. "Leave behind the item you cannot have and take a non-food item. By hosting a Teal Table, we can be sure there is something for everyone."
Dr. Rob Borer will also have some of the winning entrants from the Saline Scarecrow Contest at Trunk or Treat.
More News from Saline