Majorette Erin Huetteman's Baton Twirling Show was 'Lit"
Image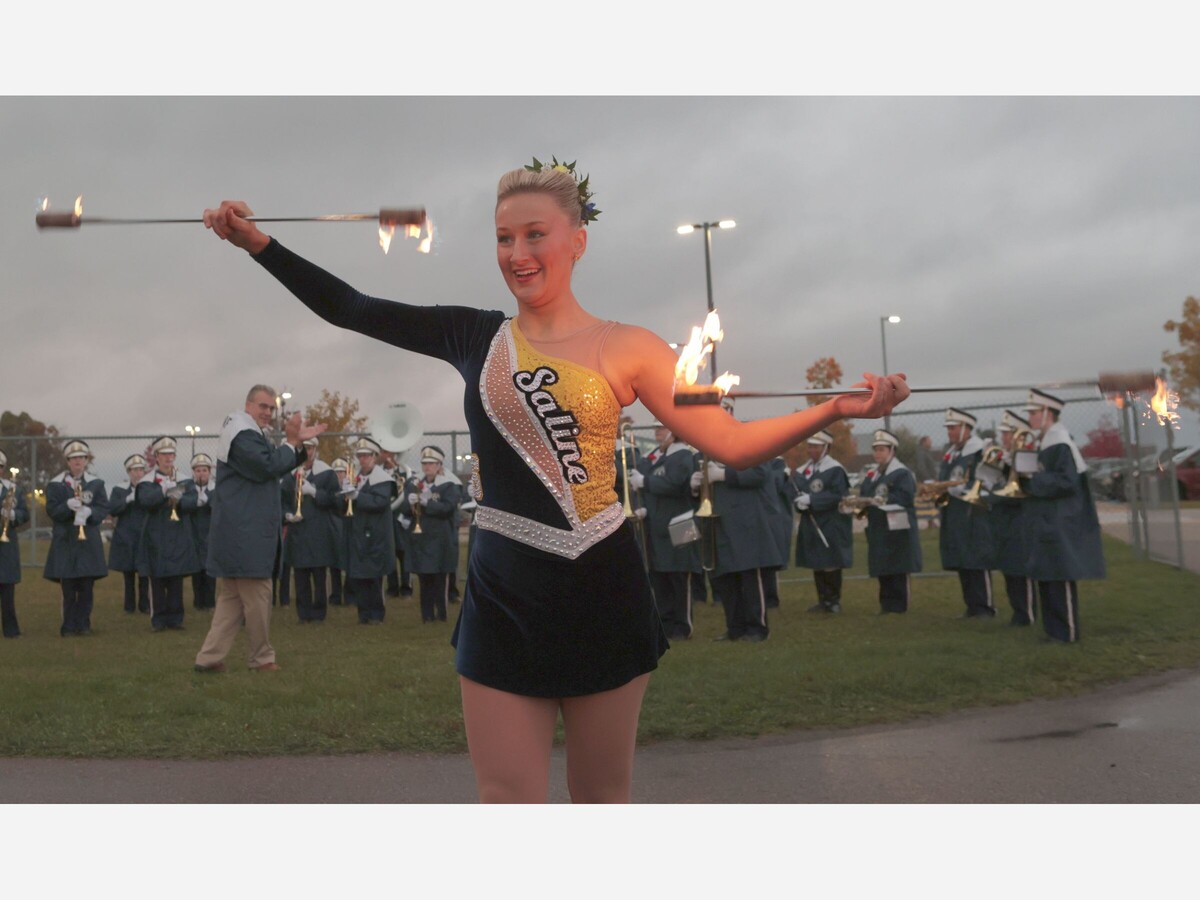 Playing with fire is generally frowned upon - unless you're the senior majorette in the Saline High School Marching Band.
It's become something of a tradition for the senior class majorettes to perform with fiery batons on during the band's senior night. So Friday night, right after the band entered Hornet Stadium, the senior members gathered in a semicircle around Director Nate Lampman. Saline majorette Erin Huetteman, under the watchful eye coach Susan Usher, took possession of her batons, with fire blazing on both ends, and began performing as the senior band played Fly Me to the Moon.
Huetteman later performed with the band during the halftime show.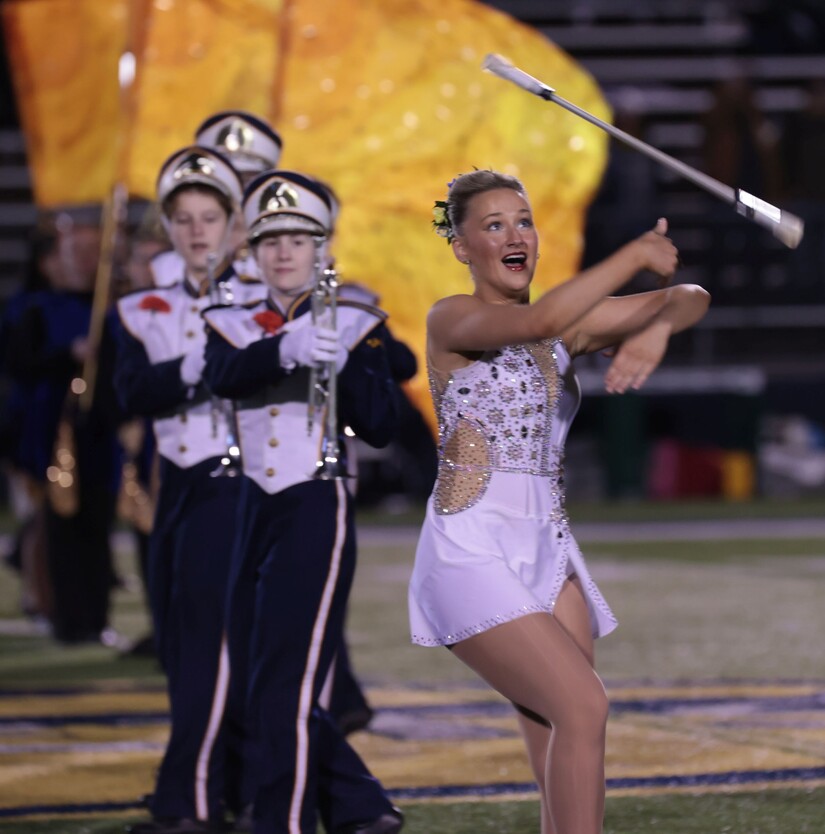 If Huetteman's name sounds familiar to you, she was crowned homecoming royalty earlier this month. In the summer, she was crowned Miss Saline.
More News from Saline