Live Reporting of the Nov. 16 Meeting of Saline City Council
Image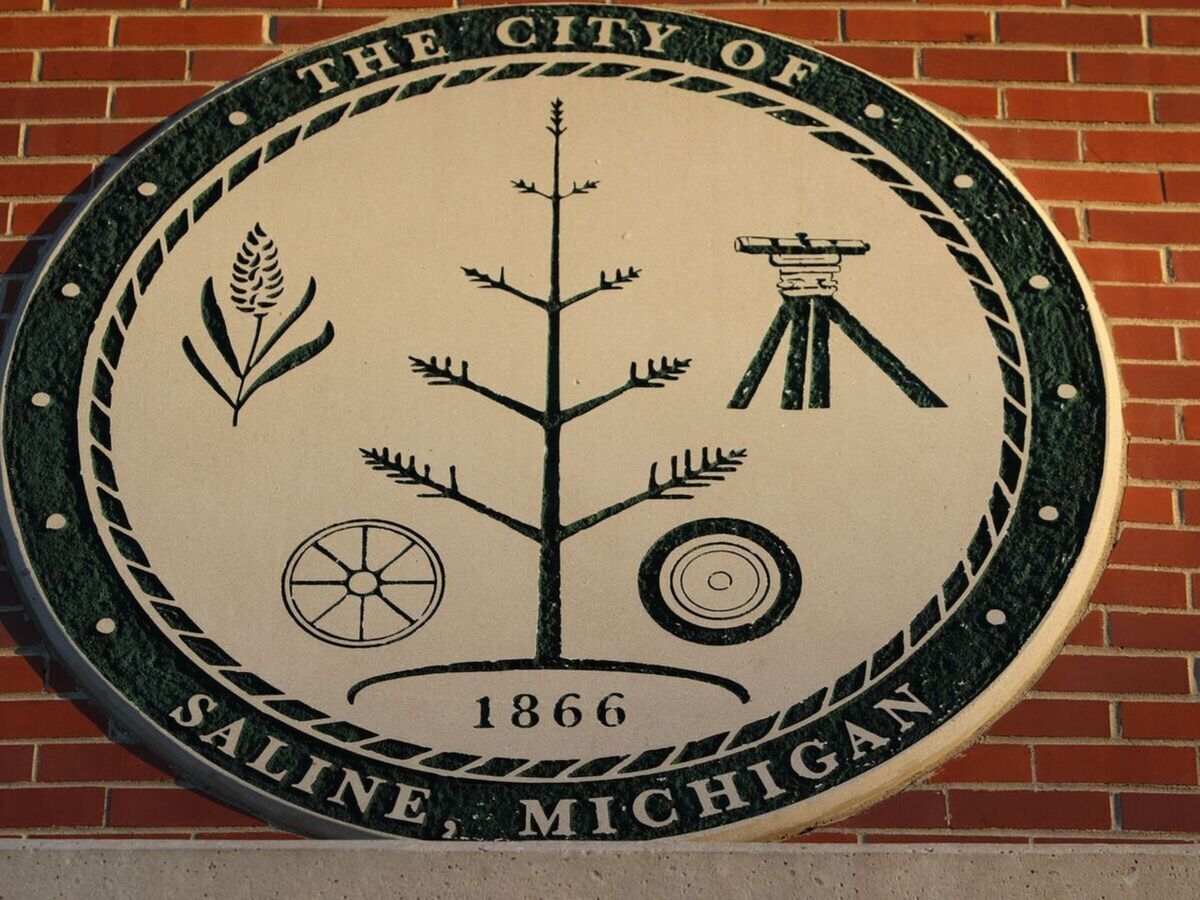 Here's a summary of Monday's meeting of Saline City Council
Council voted 4-2 on a plan to re-open South Ann Arbor Street from Monday-Friday, and closing it from noon Fridays through 4 p.m., Sunday, for outdoor seating and a public gathering place.  The order is good through the end of December. The current downtown recovery zone law is set to expire at the end of November. Councllors Dillon and Mitchell voted no. Council also voted 5-1 for a policy that allows city staff to review and permits commercial businesses to use fire pits. Dillon voted no.
Council heard a proposal from Ford Motor Company, Quantum Signal, Wade Trim and Quantum Signal to build and test infrastructure for research and development of autonomous vehicles. They're planning a half-mile "smart corridor" along Michigan Avenue from Monroe to Ann Arbor Street, and on South Ann Arbor, Harris, Henry and McKay Streets. Engineers at Quantum Signal, in the old Union School, will test the infrastructure and how the vehicles communicate with the network. The cars will be controlled manually. Fiber will be installed at Monroe and Michigan in December and at the four corners in January. 
The developer of Maple Oaks informed the city of plans to seek brownfield dollars for phase two of their project, located just north of the railroad tracks on the east side of Maple Road.
Council approved new insurance plans which grant short and long-term disability insurance to most of the city workforce. About 25 employees (members of the TPOAM Union and sergeants union) remain without coverage. Council also voted to give all workers one extra day off due to COVID-19. (*This news item was corrected.)
Council approved a plan to pay CES $46,000 over the next two years to help the city catch up on expired building permits. The city is as far as 10 years behind on some permits. Council voted 5-1, with Mitchell voting no.
Below is the live reporting from the Nov. 16 meeting of Saline City Council.
The following is live reporting from the Nov. 16 meeting of Saline City Council. Topics include community events, an autonomous vehicle project from Ford, a brownfield plan for Maple Oaks, the downtown recovery zone and amendments to the fire code to allow recreational fires.
Councillor Jack Ceo was absent.
Work Meeting - Community Events
Once a year, council reviews event applications and considers waiving costs to the DPW, police and fire departments associated with the events. Last year, most events were canceled due to COVID-19. 
For 2021 there are plans for the Memorial Day parade, Summer Music Series, Celtic Festival, Summerfest, Oktoberfest, Winterfest, Taste of Saline, the Scarecrow Contest, Saline Fair Parade, Trunk or Treat and the Winter Parade/Tree Lighting.
Clerk Terri Royal said the costs are based on overtime and materials. The costs were estimated by Police Chief Jerrod Hart, Fire Chief Craig Hoeft and Interim DPW Director Dan Bennett.
Councillor Janet Dillon said she'd like to see the banner programs considered.
Documents show the city is absorbing $22,688 in costs.
Councillor Christen Mitchell suggested to let funds not spent last year to be spent on the community somehow this year, given the challenges faced due to COVID-19. 
The events issue will be on the city council agenda at its next regular meeting.
Regular City Council Meeting
Public Comment
No public comments were given.
Green Thumb Award Winners 2020
Councillor Janet Dillon, liaison to the Parks Commission, said the Green Thumb Awards were different this year.  The awards are designed to recognize those residents, businesses and organizations in the City of Saline who have taken the extra effort to make the community and their property more attractive for all to enjoy.
There were 39 nominations. 
Robison-Bahnmiller was the commercial awardee.
Washtenaw Regional Resource Management Authority
Theo Eggermont, of the Washtenaw Regional Resource Management Authority, addressed council The authority formed last year. Saline joined the authority as part of a long-term plan for recycling.
The authority has been working on education and community messaging, Eggermont said. Eggermont said more data would be made available about what's recyclable and what's not. 
The authority is working to educate the member communities to clean the recycling streams and lower recycling costs.
Saline pays $5,000 a year to be a member of the authority. The county matches that amount.
Councillor Jim Dell'Orco asked if the grant would fund an external audit to see what materials are being recycled at the material recovery facility. 
"What you're saying is if the market doesn't sustain the recycling approach then those materials just end up in a landfill anyway, even though the customer assumes whatever we put in the recycle bin is going to get recycled," Dell'Orco said.
Eggermont said Dell'Orco was correct. He said the key was education.
"The best practice is to continue to have a consistent list of what is recyclable," Eggermont said.
Councillor Dean Girbach asked if Waste Management ever delivered data on whether these goods were being recycled. Fordice said he hoped to have representatives from Waste Management at a future meeting to provide that data.
Councillor Janet Dillon asked about a timeframe for the education piece.
Eggermont said some of the education has already taken place.
Dillon said she felt that Waste Management was going to provide more education to make sure that the city wasn't paying recycling rates for goods going into the landfill.
Fordice said the messaging can be a challenge, but Waste Management did provide information to households.
Councillor Mitchell noted the city is paying more for recycling.
"Is it unreasonable to expect Waste Management won't do some of the education?" Mitchell said.
Fordice said the city really isn't paying Waste Management for recycling at the moment.
Mitchell said every contract the city signs should have a data component.
Mitchell asked if there was more the city can do on social media education. Interim City Manager Greene said the city could do more and would ramp up more posts in this regard.
Wade Trim - Ford Autonomous Project
Tony Lockwood, manager of Ford's Autonomous Vehicles project, spoke about creating a corridor for the study of autonomous vehicles in Saline.
Saline was chosen because of the proximity to Quantum Signal, the design company at the old Union School that was purchased by Ford.
Mitch Rohde, founder of Quantum Signal, said 10 years ago, he was super happy to move the company from Ann Arbor to Saline. One of those reasons was to "help make Saline a part of the mobile robotics future."
Rohde called these measures "R&D baby steps."
Chris Wall of Wade Trim presented a map of the communications route. The communication lines will be placed on DTE power poles and underground. Work would begin at the Monroe/Michigan intersection as early as December with directional drilling under a sidewalk. Work would also be done on South Ann Arbor Street in December, at the four corners in January. Final restoration work would be done in March.
"It's all very exciting," Mayor Brian Marl said. 
Greene said a right-of-way permit is all that's required from the city. Council action is not required.
Dell'Orco asked how the technology works.
Lockwood said the communication lines send information to computers located at Quantum Signal, which process the information and broadcast it to the vehicle.
Dell'Orco asked if the city could dovetail this project with other projects. In the short term, Greene said, probably not.
Girbach asked if there would concerns with MDOT for boring underneath the road. Fordice said MDOT is an active partner in the project.
Councillor Dillon asked if Main Street and the downtown businesses were given a chance to comment on the timeline. Greene said one reason why the work at the four corners takes place in January is to avoid impacting businesses before the holidays.
Dillon asked about the downtown recovery zone area. Greene said there would only be a few days of sidewalk work.
Councillor Kevin Camero-Sulak asked if there would be future projects Saline might be a part of. Lockwood said there is always the potential for future projects.
Lockwood said a human driver will drive an autonomous vehicle.  The data will be recorded and analyzed by engineers back at Quantum Signal.
Councillor Camero-Sulak asked if this project might help bring more jobs to Saline.
"I promise you there will be more jobs at Quantum Signal. We have a very aggressive growth plan over the next five years and projects like this are absolutely a part of it, so it's a happy thing," Rohde said.
Maple Oaks - Brownfield Plan
The developer of Maple Oaks is looking for brownfield funds to help clean up the property to develop the Maple Oaks property for Phase II.
William Godfrey, of Maple Oaks, said the first phase of the project was a tremendous success, which he called one of the "first inclusive neighborhoods" in the United States, which offers housing to people with special needs.
Phase II would include a large building with a potential cafe and community space on the first floor, and more units for people with special needs on the second floor.
Julie Kazen is director of Chase and Achieve, a non-profit that works with adults with disabilities.
Anne Jamieson, of Jamieson Development, said areas of the property north of the railroad tracks are impacted by former foundation pieces that add to development costs.
Marl said he was intensely proud of Maple Oaks.
Amendment for Fire Code - (Recreational Fires)
Council is considering amending the ordinance to allow recreational fires. Greene said there were edits to the ordinance previously before council.
Councillor Dillon noted the ordinance only relates to residential properties and asked how this impacts commercial properties. Attorney Tom Forshee said commercial property owners would need a review and permit from the fire department.
Councillor Mitchell asked what steps the city would take to notify residents of the changes. Greene said there would be notifications on social media, the newsletter and city website.
Greene, answering a question from Mitchell, said it was a complaint-based ordinance.
Girbach said he was not supporting the amendment.
"We are a compact city. Individuals have a tendency to not know how to handle fire," Girbach said.
The motion carried, 4-2, with Councillors Dillon and Girbach voting no.
MERS Plan Update & Insurance Renewal
Council updated its municipal retirement plan to meet state requirements. 
City council improved the benefit packages for most employees, including long-term and short-term disability.
Dell'Orco and Camero-Sulak said he wanted to amend the contract to provide long-term and short-term disability workers to the DPW employees - as they are the only employees in the city without it.
Mitchell said she spoke with a union steward who estimated it might cost the city $7,000 to increase that coverage for DPW workers and thought it should be done as soon as possible.
Councillor Girbach said it was a give-and-take. The workers gave away something to get this benefit, Girbach said, and the DPW declined to do that previously.
The motion carried unanimously.
International Property Maintenance Code
Greene said the city building department wants a tool to enforce things it can't. Right now, the city building department lacks the ability to deal with complaints about indoor issues at apartment buildings.
Mayor Marl said there are tenants in the community who need the city's assistance and city staff needs the leverage to deal with them.
"Most of our landlords in town are good and decent people who comply with appropriate standards but we do have some who on occasion are not," Marl said.
Building inspector Jeff Feldkamp said the city has no legal way to enforce apartment building owners do things like restore heat, repair ceilings, clean mold.
"We have no tools, and nothing in our bag that says, 'If you don't do it, we're going to give you a ticket,'" Feldkamp said. "This gives people who can't own their own homes some safe way to do something about a dangerous situation and help them attain health and safety they deserve. It's just a tool that helps us help the citizens live in a proper way."
Dell'Orco called it a "desperately needed mechanism to protect citizens."
Marl agreed.
"I think this is desperately needed and long overdue," Marl said.
Feldkamp said it was complaint-based.
The ordinance was adopted by a 6-0 vote.
Expired Building Permit Proposal
City staff proposed a motion to pay CES $46,000 over the next two years to close out expired permits - some of which are 10 years old.
Greene said the department is caught up on the current permits. He said the city fell behind because it lacked a good tracking system.
Councillor Mitchell said she didn't agree. 
"It's not an acceptable way to run our system," Mitchell said. "I'm really happy we now know the truth. I'm a little concerned we don't have enough knowledge about the liability of the city."
Council voted 5-1 to approve the motion, with Mitchell voting against.
COVID 19 Day Off
In lieu of the holiday party the city employees typically have, the city is offering a day off to city employees.
The motion passed 6-0
Downtown Recovery Zone
Green, at the request of council, provided five options for the city to help local businesses.
Marl outlined the compromise city officials reached with downtown business owners and Saline Main Street. It includes closing South Ann Arbor Street until the end of December. Saline Main Street is in charge of clearing snow and ice and keeping the area safe and for the scheduling of organized events to bring people downtown.
Some of those events will no longer happen due to the new restrictions announced by the state Sunday.
Dell'Orco said the social district zone is no longer viable. Dell'Orco said there doesn't appear to be a way forward for restaurants to have staff serve patrons in seats.
Greene said he agrees with Dell'Orco's assessment.
"We have more homework to do on that," Greene said.
The recovery zone expires Dec. 1.
If the recovery zone expires, the city could have a recovery zone for the rest of December. Recovery zones are similar, but don't allow wait staff to serve customers at the table.
"If we can figure out a way to move forward on this in a way that also contemplates a way to help (Carrigan Cafe) and (Excalibur Barber Show), we need to be thinking about them as well, as their businesses are really suffering," Dell'Orco said.
Girbach said he would support the motion due to the hardships faced by businesses with the new restrictions.
Social districts must be contiguous, so the city's proposed social district crosses Michigan Avenue to include Dan's Downtown Tavern.
Girbach suggested the city should expand the zones to include parking lots.
Girbach asked about sunsets. Forshee said the city can terminate the district with a public hearing.
Forshee said the social districts are shared spaces. He said the state is considering plans to expand the "exclusive" use that's currently used to serve alcohol in the recovery zone.
Dillon said she had concerns with the supervision of the social zones. Forshee said it falls on the city to do some enforcement.
Dillon asked who will supply the tables and chairs.  She said once it's established, it will take and act of God to rescind it. 
"I feel like we're moving in 12 different directions without moving forward," Dillon said.
Durnen said Main Street wants to keep the road closed for shopping and dining and keeping a safe space for people to meet.
Mitchell said she didn't think residents are willing to tolerate further road closure. She suggested creating districts that allow alcohol and food but said she struggled with using parking lots because she's seen full parking lots. She suggested land behind Carrigan Cafe might be a good place for a district.
Mayor Marl called for motions from the floor.
Dillon said she was strongly against the social district. 
Girbach asked Durnen if all five businesses will apply to use the social district. Durnen said all five supported keeping the road closed but wasn't sure if they will all apply to use the district.
Girbach said he was leery of a social district due to the lack of sunset provisions.
Marl asked Attorney Forshee if there was any harm caused by city council simply voting to close the road. Forshee said the city has control of the right-of-way.
Mitchell said she understood the district could set a date to review the social district.
Forshee said the district can rescind a social district after having a public hearing.
Dillon said she's received mixed messages. She said city staff, the police department and fire department all said they do not want the road closed permanently.
"Why are we entertaining the idea of keeping the road closed when our fire department and police station and city tell us they want the road open?" Dillon asked.
Mitchell asked if council should consider each piece of the proposal separately.
Dell'Orco suggested opening streets Monday-Thursday and closing them from noon Friday until 4 p.m. Sunday for public gathering space.
Marl turned Dell'Orco's suggestion into a motion.
It was seconded by Camero-Sulak.
"This motion provides for incorporating suggestions we received from Chief Hart and Chief Hoeft. It also provides for a social gathering space for business transactions and commerce for the Saline MainStreet and allows us to open the street for the citizens of Saline, and it helps the other businesses with respect to traffic," Dell'Orco said.
Marl said he would support the motion and revisit the issue if there are changes from the legislature or liquor board.
"It's incumbent upon us, not just as a council, but as an entire city to support our business community, specifically for our downtown business community during their time of need and hardship," Marl said. 
Dillon said she was concerned council was making a decision without having all the information.
"Is keeping the road closed strictly for two downtown businesses?" Dillon asked.
She said Mac and Brecon has Michigan Avenue frontage and outdoor seating behind the business.
"I don't see this as a viable option. I think we have to be mindful of the wholistic downtown, and not just two businesses," Dillon said.
Mitchell said she didn't think this was a compromise. She said a true compromise was to open the street or making it one-way. She said Main Street would have difficulty creating a "placemaking space" that has to get torn down every week.
"I don't think the road closure Thursday-Sunday is going to help anyone. It's going to make things worse," Dillon said.
Dell'Orco added language to the motion to provide the city the ability to re-open the street permanently if the closures aren't working. Camero-Sulak, the seconder, acquiesced.
The motion carried 4-2, with Dillon and Mitchell voting no.
Marl said he wanted to revisit the issue Dec. 7 if the state moves on the issue. Girbach said council should be ready to have an emergency meeting, if required. 
Marl crafted a motion, moved by Mitchell, and seconded by Marl, to allow the city to grant permits allowing outdoor fire pits at businesses and in public spaces. The rule would expire Dec. 31, 2021.
Attorney Forshee said the fire pits would still be subject to the fire code.
This motion was passed 5-1, with Dillon voting now.
Comission Reports
Camero-Sulak said the DEI task force met to discuss long-term goals and other ideas.
Reports and Other Announcement
Marl said GBA is requesting an extension on their purchase agreement. He said GBA has received financing for their development.
Mitchell asked if there are city employees who need to work from home due to school being closed. Greene said the city tries to accommodate them.
Mitchell asked if there were changes happening at the drinking water and WWTP plants. Greene said the city is looking at schedules to keep people distanced.
Marl the COVID-19 trend over the past few weeks is troubling, but that we can do our part to prevent deaths and prevent hospitals from being overwhelmed.
Wastewater Treatment and Water Update
Water and WWTP superintendent Steve Wyzgoski said parties will be at the WWTP Thursday to determine what needs to be done to repair the bioscrubber.
The bioscrubber problem and the clarifier pump issue are causing the odor issue, Wyzgoski said.
Public Comment
There was no public comment.