SWIM & DIVE: Saline Takes 2nd at SEC Meet
Image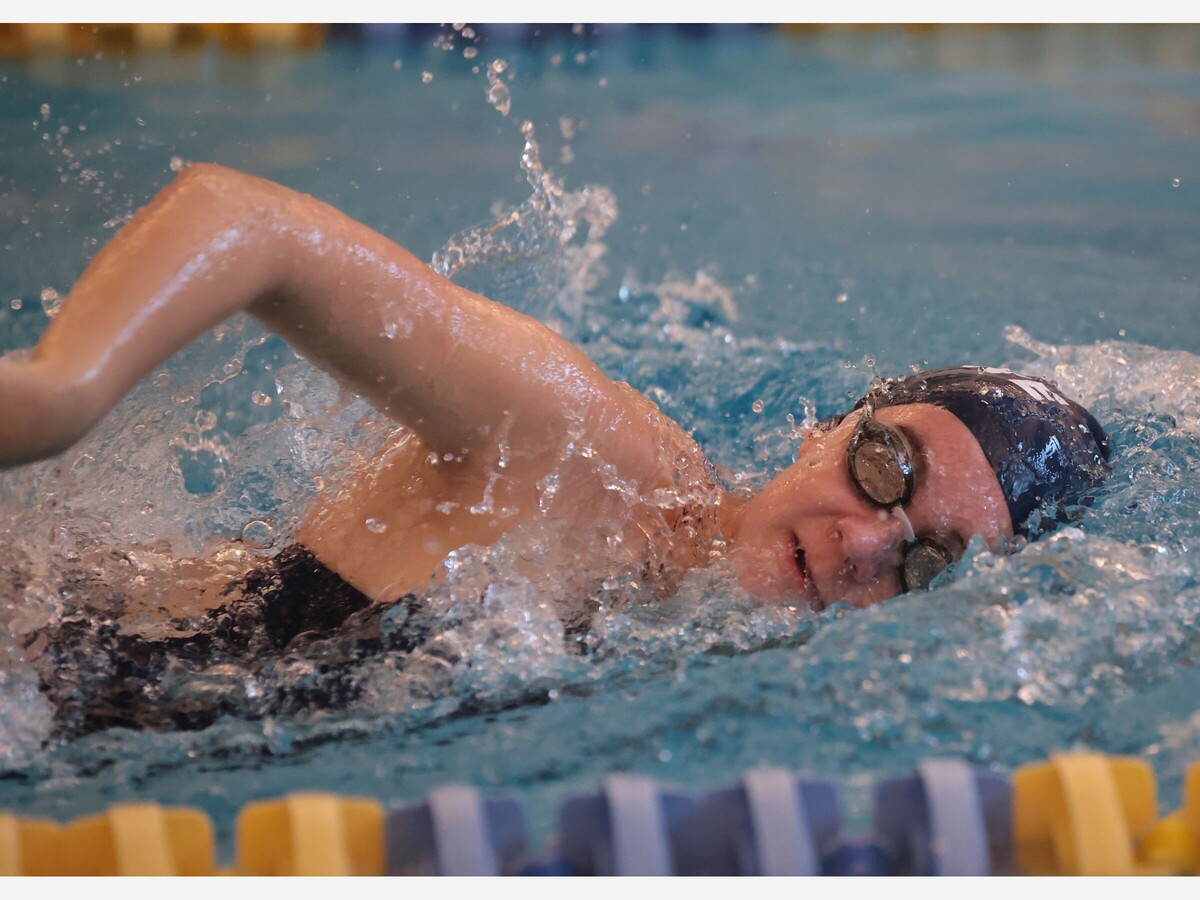 ANN ARBOR -- Saline took second place in the SEC Red swim and dive meet held Friday and Saturday at Ann Arbor Huron High School. Pioneer won the meet with 687 points. Saline was second with 392 points. Skyline finished third with 373 points. Dexter, 260, Huron, 181.5, Bedford, 167, Monroe, 105, and Lincoln, 85.5, also competed.
The highlight of the meet for Saline came in the diving competition, in which Ava Crossley, a sophomore, and Lindi Jenkins, a junior, finished first and second, respectively. Crossley was Saline's lone SEC champion, finishing with 383.6 points. Jenkins held on to second, finishing with 375.5 points - less than a point ahead of Pioneer's Grace Daly.
Sophomore Ana Sirbu had one of Saline's best finishes, taking second in the 200-yard free (1:55.18).
Senior Nanni Sanna took second in the 200-yard IM (2:08.4). Sanna also took third in the 100-yard freestyle (52.82). She was joined by senior Joaan Oyemba in the 100-yard free finals. Oyemba was fifth in 53.78.
Freshman Maggie Kyzar placed second in the 100-yard fly (58.38).
Senior Ellie Bruntny placed third in the 100-yard breast (1:05.65).
Freshman Marie Baldwin placed fifth in the 100-yard backstroke (1:01.23).
Junior Macy Ahrens was sixth in the 500-yard free (5:32.9).
Saline placed second in all three relays. Baldwin, Brunty, Kyzer and Oyemba swam the 200-yard medley in 1:49.46. In the 200-yard free, Oyemba, Sirbu, Sanna and Kyzer finished in 1:39.07. Sanna, Oyemba, Sirbu and Baldwin swam in the 400-yard free in 3:36.89.
The next big swim and dive meet for the Hornets is Nov. 17-18, when Saline competes in the MHSAA Division 1 meet at Eastern Michigan University.
More News from Saline