CROSS COUNTRY: All State Laney Alig Leads Saline to 5th Place Finish at MIS
Image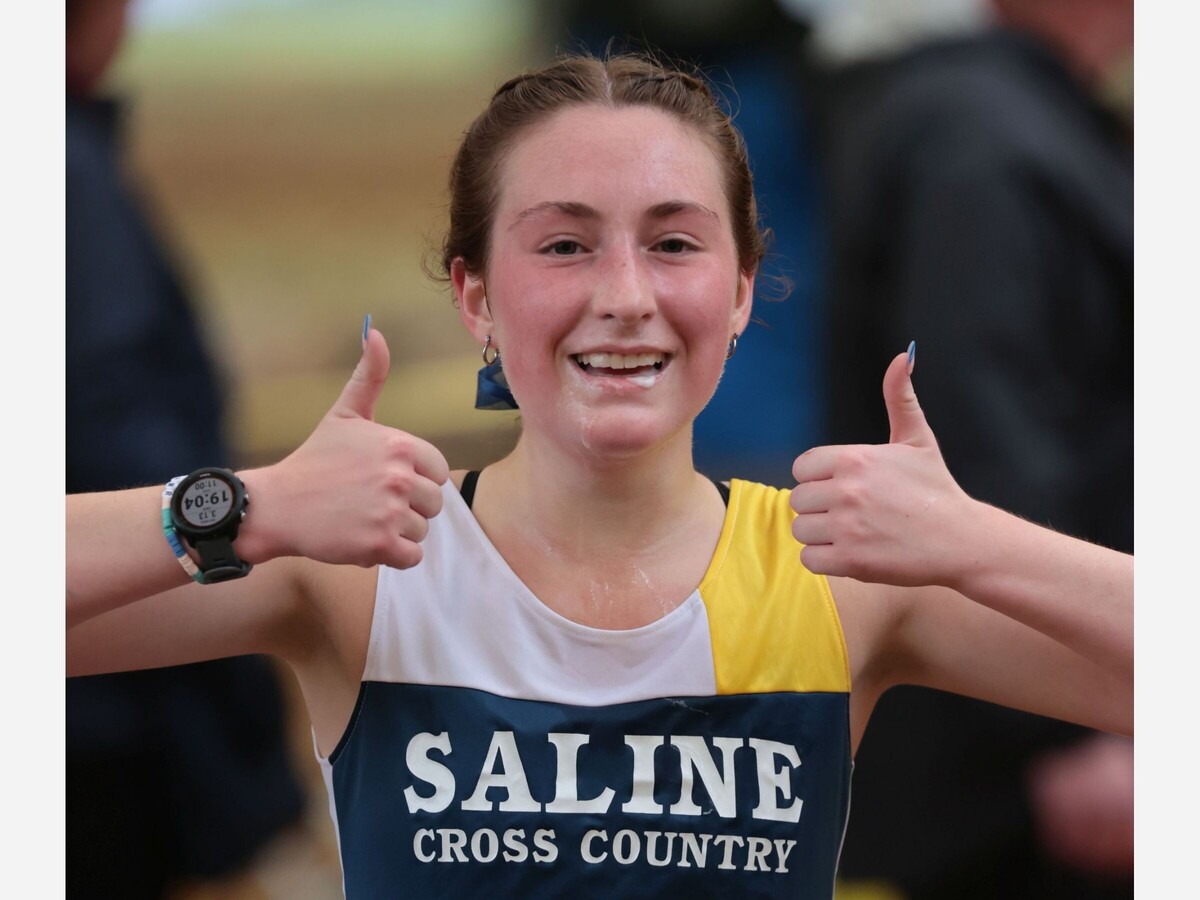 BROOKLYN - Saline senior captain Laney Alig capped her fine cross country career by earning all-state honors as the Hornets placed fifth in the team standings in the MHSAA Division 1 cross country finals Saturday at Michigan International Speedway.
Alig, who just missed the all state podium last year, finished 15th 1in 18:25.2. As a junior, Alig was 37th in 19:12. The top 30 make the podium.
Alig's time Saturday was the second best in her career, seven seconds behind the time she ran at the regionals, where she was second.
Pioneer senior Rachel Forsyth ran the race in 16:28.5 - setting a new record. She won the race by 45 seconds.
As a team, Saline finished fifth with 202 points. Romeo won the meet with 65 points and five runners finishing in less than 19 minutes. Pioneer was second with 126 points.
For the Hornets, junior Corynn Gady wasn't far off the all-state pace. She was 39th in 18:51 - more than 30 seconds better than her time last year. Junior Lillian Schlack (73rd, 19:19.9), freshman Sophie Roth (79th, 19:22.8) and senior Nancy Gage (81st, 19.25.8) ran in a tight group to help the Hornets hold on to their top five position. Juniors Abby and Grace Roth finished 169th and 186th.
More News from Saline