Husband and Father Joseph Learman, Plant Manager for Hoover Universal, was an Avid Athlete
Image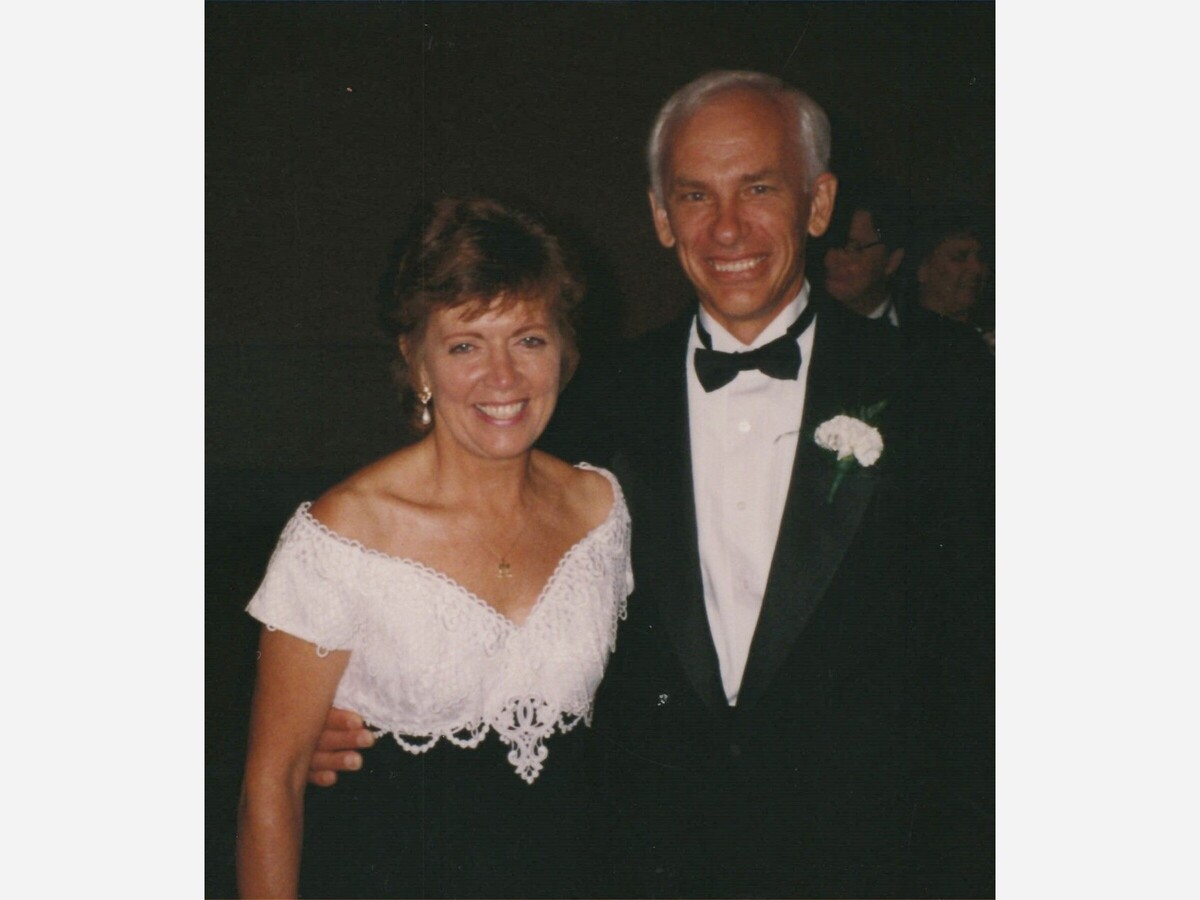 Joseph Stanley Learman, age 77, passed away at home Tuesday, November 7, 2023. Beloved husband of his late wife, Jeanne; dearest father to Stan (Linda) Learman, Steve Learman, Audrey (Tom) Shell, and daughter-in-law, Marta Learman; and most adored Grandpa of Joseph and Colin Learman; Connor and Emily Learman; Mitchell Manninen, Landon and Ethan Shell; Nicole (Matt) Margeson, and great-granddaughter, Helena Margeson.
Joe was also the cherished brother of Harv (Jane) Learman, Jerry (Annie) Learman, Carl (Dorothy) Learman, Rita (Roger) Woodruff, Dick (Sherrie) Learman, Jeanette (John) Hunt, Hal (Chuck Pokriefka) Learman, Rosemary Zink, Bernice (Darryl) Weltin, and his Buckley in-laws. He was the favorite uncle of dozens of nieces and nephews, and a treasured friend to many.
Born November 20, 1945, in Bad Axe, Michigan, to Stanley Albert and Lucille (Hessling) Learman, Joe was the fourth of their ten children. He grew up on a farm and attended a one-room schoolhouse in Bad Axe through eighth grade, graduating from Our Lady of Lake Huron High School in 1963. Joe left the farm for the city at age 18, earning a metallurgical engineering degree in 1968 from the University of Detroit, and later earned an MBA from Eastern Michigan University.
While Joe was a student at U of D in 1966, his sister-in-law, Janie, introduced him to her roommate, Jeanne Buckley, who became the light and love of Joe's life. They married on April 20, 1968, and were joyfully together for nearly fifty years, until Jeanne's death in late 2017. Together, they built a life measured by a wealth of love in family, friends, and adventure, and they were truly a power couple in their shared sense of service and purpose in helping those in need.
Beginning his career with Federal Mogul as a metallurgical engineer, Joe moved on to work at Hoover Universal, later bought by Johnson Controls. He worked there for 20 years where he was plant manager of several automotive seating operations. After a successful career, Joe retired early at 54, providing payroll and accounting services to help support his wife's anesthesia business, pitching in to help his by then adult children with home projects and business ventures, and devoting much of his time to being with his grandchildren who he absolutely delighted in throughout all their stages of growing up.
"Smoke," as Joe was also known, was an athlete: a scratch golfer at his peak, a skilled tennis player, and one heckuva softball player. His nickname, he said, came from how fast he could run the bases. Smoke played softball well into his 60s and remained competitive with people half his age. He loved Detroit Tigers baseball and enjoyed attending several Tigers Fantasy Camps in Lakeland, Florida, meeting many of his baseball idols from the 1968 and 1984 World Series champions Tigers' teams. But the most special Tigers camp he attended was the one his sons Stan and Steve accompanied him to in 2008, where all three took the field together. Joe shared a special bond with daughter Audrey too. When given the chance from a young age to golf with her parents or stay home with a babysitter, Audrey, unlike her brothers, always chose golf, much to Joe's pride and joy. He enjoyed watching women's sports as much as men's and was a great supporter and cheerleader at all his children's and grandchildren's events.
Joe also enjoyed many travel adventures, including bicycling through the Florida Keys, a service trip to the Dominican Republic, golfing in Ireland and England, and European river cruises. Right up to his final days, Smoke remained active, continuing to workout and play golf and tennis regularly. We know his many friends and admirers on the golf course and tennis courts at Travis Pointe will miss his easy smile, quick wit, and dependable friendliness, if not the deceptive backspin he could put on returning a serve.
For as much fun and success as he had in family, career, and leisure time, Joe also had a remarkable ethic of service to others. While raising their own three children, Joe and Jeanne provided short-term foster care to 80+ children over the years through Ozone House, a center in Washtenaw County to help at-risk and homeless youth. After actively volunteering with Ozone for more than 40 years, Joe and Jeanne established the Learman Higher Education Fund to assist Ozone House clients with costs not typically covered by financial aid or scholarships. They were grateful for the way education changed their own lives, and it was important to them to pay it forward. Joe was also a dedicated supporter of Habitat for Humanity. He and Jeanne sponsored an entire home in Ypsilanti Township, and put in weeks of sweat equity to get it built, knowing what a difference it would make for a family to have secure, affordable housing.
Joe "Smoke" Learman exemplified throughout his life what he believed in: work hard, be kind and humble, serve others, stay positive, be grateful, and perhaps most of all, be present.
Joe's smile was a mile wide and he shared it freely (to his kids' delight, it could also take in a McDonald's hamburger in a single bite). His grandchildren, now all grown, loved being with him and together they made the ordinary extraordinary–lawn mower tractor rides, "Hot Dog Monday" golfing at Rustic Glen, playing cards and watching tv together, enjoying competitive games of ping pong, pool, or pickleball–any time spent with Grandpa Joe was time well spent.
Joe was not always a man of many words, but he had a special way of making people feel seen, loved, and cared for. He reached out to others and lifted them up seemingly effortlessly. His good humor and faith were unfailing. His positive impact on so many lives is immeasurable. His loss to us is heaven's gain, and we know God holds him and Jeanne–happily reunited again–in the hollow of his hand, until we meet again.
Friends may join the family for a time of visitation on Sunday, November 19, 2023 between 2:00 P.M. and 5:00 P.M. at the Robison-Bahnmiller Funeral Home in Saline. Visitation will continue on Monday, November 20 from 9:30 A.M. to 10:30 A.M. at St. Andrew Catholic Church in Saline. A Mass of the Christian Burial will be held at 10:30 A.M. Fr. John Linden as Celebrant. Inurnment will take place in the St. Andrew Church Columbarium following the Mass. A luncheon will also be held at the Church. In lieu of flowers, memorial contributions in his name may be made to Habitat for Humanity or to Ozone House. To leave a memory you have of Joe, to sign his guestbook or for directions please visit www.rbfhsaline.com.
More News from Saline