Signature Dishes of Popular Cuisines
Image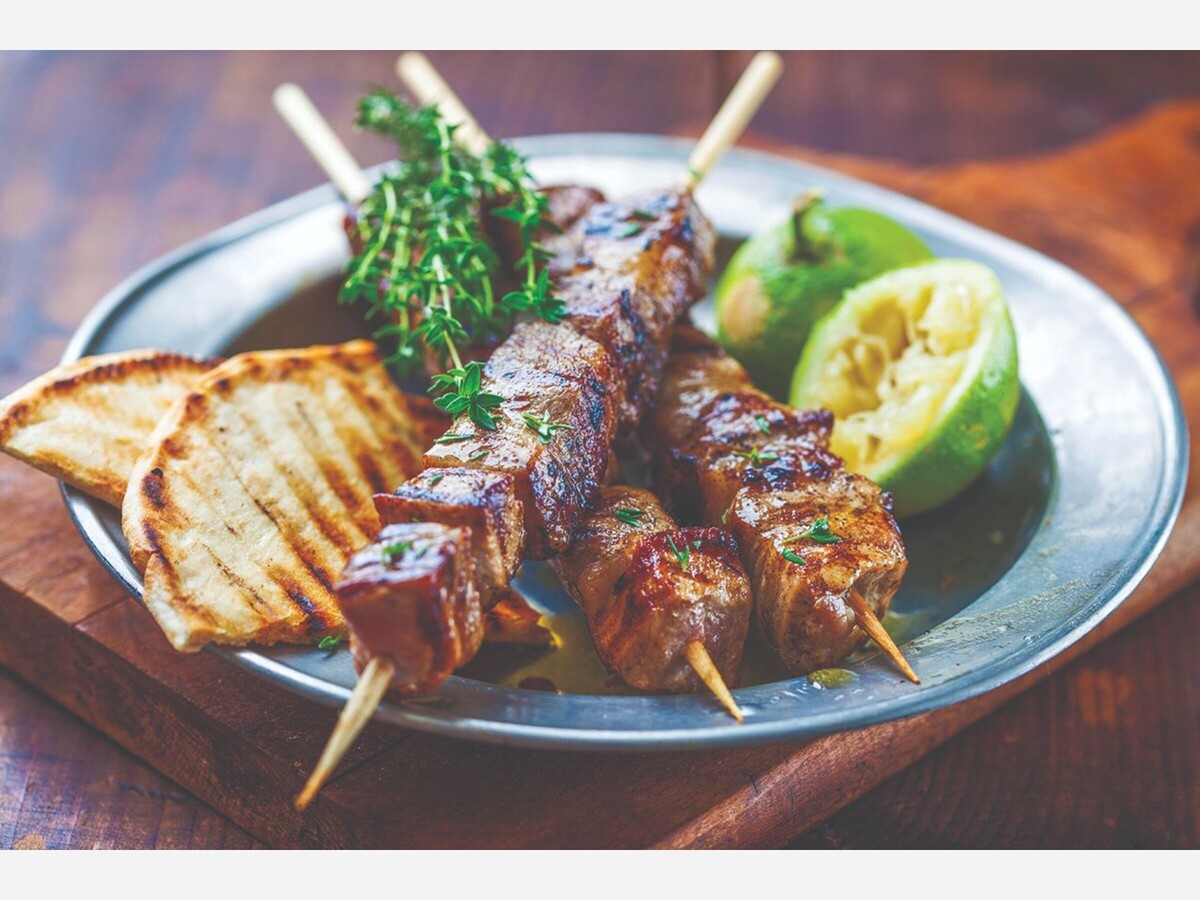 North America is a cultural melting pot. People who emigrate to the United States and Canada bring many different traditions with them, and food is perhaps the quickest and simplest way for such individuals to share their cultures with their new neighbors.
Certain cultures are known for the foods they eat, and various dishes have come to embody many countries' cuisines. The following are some signature meals from around the world.
Ratatouille: France
Ratatouille is a classic French recipe that originated in Nice. It uses fresh, seasonal vegetables, which are thinly sliced and layered to form a casserole. Topped with a rich, tomato-based sauce, this rustic country dish is a one-pan meal.
Souvlaki: Greece
The word "souvlaki" is derived from the Ancient Greek word
"souvla," which means skewer. Evidence suggests this dish dates back to 2000 BC. It is typically made from small cubes of meat that are grilled and eaten off the skewer. The meat used most often in Greece is pork, but chicken, lamb and beef also can be used.
Cracked conch: Bahamas
A visit to this tropical nation will have people eating conch in a number of different ways. The hallmark version, however, is cracked conch, which is breaded and deep-fried. The name of the dish comes from the method of tenderizing the chewy shellfish, which involves hitting it with a mallet or frying pan.
Feijoada: Brazil
Feijoada is made with black beans, cuts of pork and organ meat mixed into a stew. The popular dish is affordable because it uses less costly cuts of meat that need to stew to tenderize.
Xiao Long Bao: Taiwan
This soup dumpling is one of the most famous foods of Taiwan. Believed to have originated in Shanghai, the dish eventually made its way to Taiwanese cuisine. The Xia Long Bao is a thin-skinned flour dumpling filled with a pork meatball and gelatinized meat stock.
Harira: Morocco
Harira is a Moroccan soup traditionally served during Ramadan or also enjoyed by Moroccan Jews to end their fasts during Yom Kippur. The recipe calls for chickpeas or other beans, onions, rice, bits of meat (not pork), tomatoes, beaten eggs, and olive oil.
Paella: Spain
Spain's most popular dish is paella. It is a rich seafood or meat stew with rice and flavored with saffron. It's traditionally cooked over an open fire in a shallow, flat-bottom pan.
Dosa: India
Dosa is a type of pancake made from fermented rice batter poured to make a crepe. It is usually stuffed with potato and served along with chutneys and sambar, a vegetable stew.
People can travel the world by enjoying various ethnic cuisines at local restaurants.
More News from Saline