KBK Garden Center Welcomes Holiday Season With Weekend Events
Image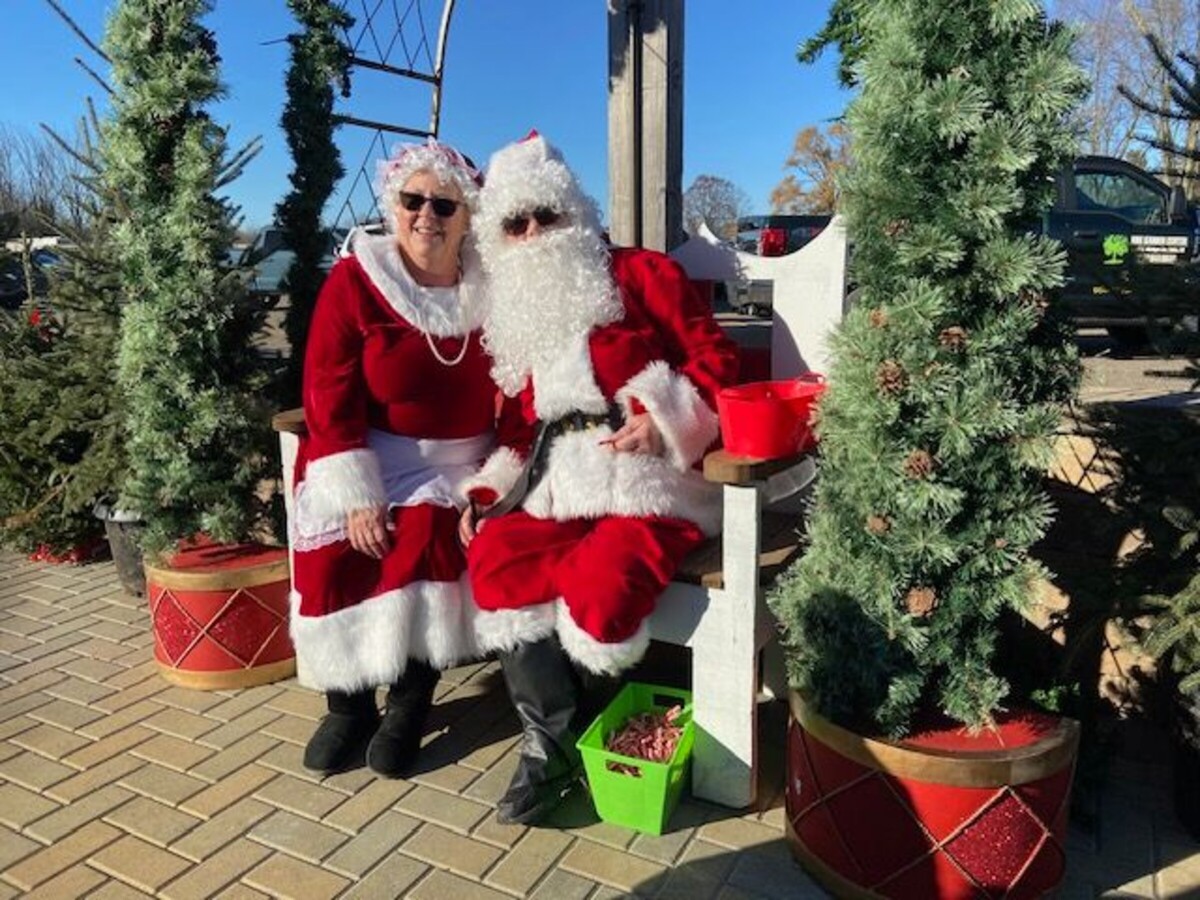 KBK Garden Center ushered in the holiday season with three events this weekend. The festivities began with a Holiday Open House on Friday, followed by Christmas Around The World on Saturday, and a visit from Santa Claus and his reindeer on Sunday.
Mrs. Claus (also known as Laura Girbach, owner of KBK Garden Center) was on hand to greet the children and families and pose for photos.
"I know it seems early, but Santa is so busy, and we have to do things when we can," she said. "Santa is here, and Buddy, my number one Elf is here. We've got Melvin and Noel, two of my reindeer. The Saline Fiddlers are providing great music, and the kids are having so much fun."
Saturday's event included story time with Mrs. Claus. Children could make various crafts at the art stations while sampling holiday cookies and popcorn. Twist and Shout, the Elf, created holiday-themed balloons for the children.
"It's a new event, and we're just happy to share it," Girbach said. "We've been having story time and some crafts. We've got Tinsel the Clown and Twisty making some cool balloon animals. It's been a steady stream of little kiddies having a great time."
Eryn Michels, a second grader at Harvest Elementary, came to visit with her Grandma. She stopped at each station, making crafts along the way.
"I got balloons, I made the flower, and I made a little Christmas tree," she said.
On Sunday, Santa and Mrs. Claus were ready to hear children's Christmas wishes at the photo booth. Nearby, visitors to the garden center could roast marshmallows and make smores while listening to music. Families visited animals at the petting zoo, including an alpaca, goats, and a calf. Pony rides were also available for the children
Abby Koch, a fifth grade at Heritage Elementary School, had fun on the pony ride.
"My favorite part was saying hi to all the animals," she said.
Rooftop Landing Reindeer Farm in Clare, Michigan provided the reindeer petting station.
Food trucks from Smash and Dash Burgers, Little Caesar's pizza, and Tom's Coffee were parked in the front lot for any visitors who wanted to grab a quick meal or beverage.
At the tree farm, kids were encouraged to try the Christmas Lights scavenger hunt to win a prize.
"We usually get a total of 1200 people to come through for these events. They all wait for the reindeer. Santa and the reindeer are a big deal."
KBK Garden Center is located at 6400 E. Michigan Avenue. For holiday hours, visit the website www.kbkgardencenter.com or call 734-964-8644.
More News from Saline