Wife and Mother AnnMarie Miller Worked in the Financial Industry, Loved Kids and Valued Education
Image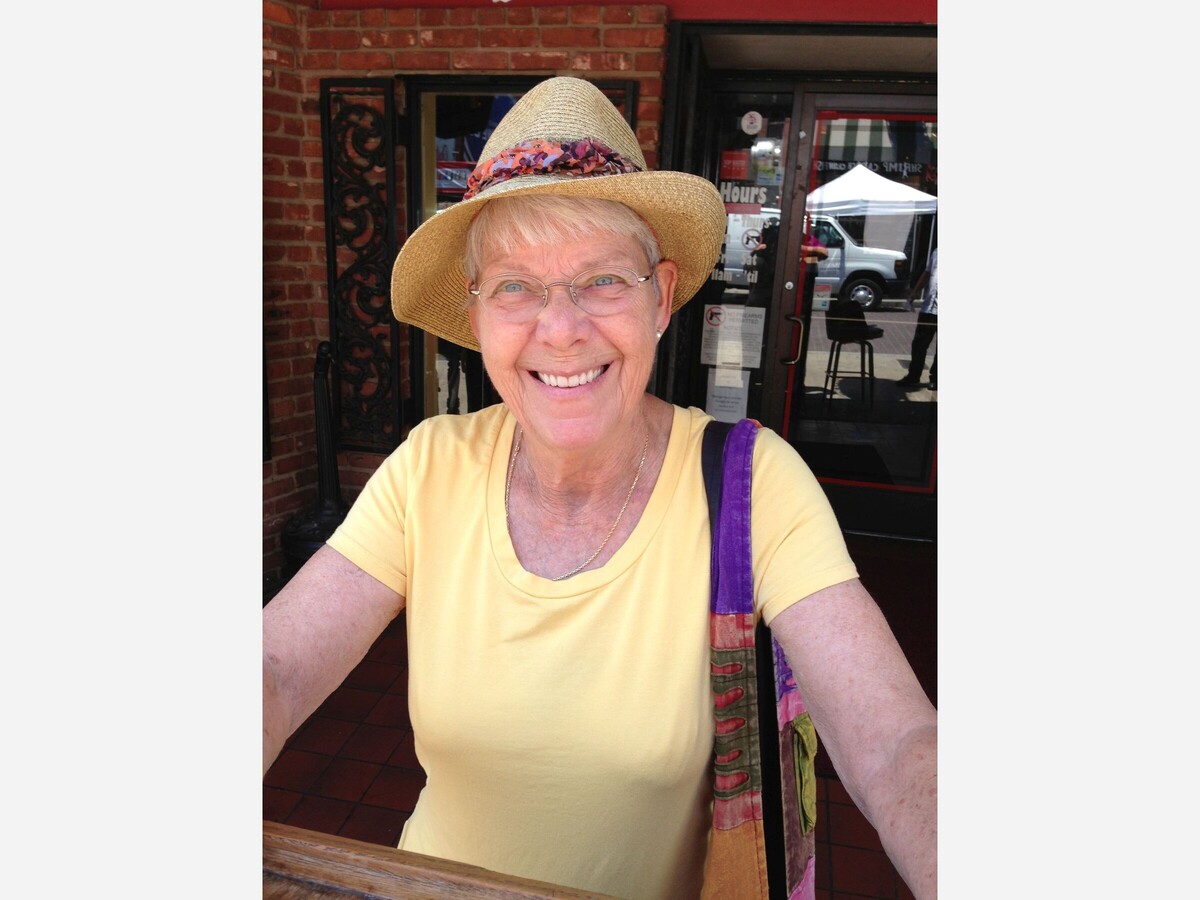 AnnMarie Miller
AnnMarie Dorthea Schuknucht was born on March 13th, 1943 to Raymond and Elaine (Ruth) Schuknecht in Detroit. AnnMarie was an only child, but never lacked for entertainment; she was very close to her many cousins and full of stories about their adventures at the Thoman farm and the "Proctor houses" (where all the aunts lived in a row). Although her versions of her childhood adventures were tame, we've heard stories that reveal AnnMarie's troublemaker tendencies. She did quietly confirm involvement in tying her cousin to the bedpost and learning to disconnect the car's odometer so her father, Ray, couldn't discover the extent of her cruising on Telegraph Road…
AnnMarie graduated from Lee M. Thurston High School in 1961. She worked in various locations until landing at General Finance, where a cute guy named Tom asked her out. Her account of their romance states that she had no idea the 'tall guy in collections' was her soulmate when she agreed to the date (she just wanted to go dancing). Tom and AnnMarie married in 1970 and remained deeply in love until Tom's passing in Oct., 2021. Their marriage was a delightful example of patience, humor and partnership.
AnnMarie remained in the financial industry her entire career. She worked alongside Tom at Communicating Arts Credit Union, branching out to Crestwood and Parkside Credit Unions later in life. She adored her job and 'her girls' at the credit union. She reluctantly retired, only lured away from the people and career she loved by the opportunity to spend more time with her grandkids. She counted her work colleagues as family and stayed in touch until she passed.
Outside of work, AnnMarie could be found at 'the lake,' usually floating in her pool. Her one extravagance was her pool temperature – specifically heated to silly warm levels at all times. She was the first person to climb in when anyone wanted to swim; sometimes she'd even float around alone (until her grandkids jumped in). A talented painter, AnnMarie was known for her hand painted, porcelain china that she often gifted for holidays. AnnMarie loved to travel. She and Tom adventured in their RV across the country; her favorite memories included camping at Disney World (with the grandkids) and visiting the Grand Canyon during tornado season (there's a good story about seeking shelter for the RV in a truck-wash after leaving a softball game). Patient to a fault (except when McDonald's got her drive-thru order wrong), Ann Marie was kind, gentle and everyone's preferred partner for Pinochle.
AnnMarie also spent a lot of time on the sidelines of sporting events, first for her daughter, Jennifer, and later as the wildly enthusiastic grandma for Adam, Zachary, and Jason. No one believes that she ever understood any of the rules…but she counted baskets, goals, and tracked diving scores, recording everything in her little notebook like a professional sports journalist. She was the best 'piece finder' during long, arduous Lego build sessions. She never missed a school music concert. If you wanted to spend an afternoon hunting for a specific Thomas the Tank Engine or Hot Wheels car, she was your willing sidekick. She was everyone's "Maga," the name she preferred to "grandma" because it's what her grandbabies called her. She loved being a wife, and a mother, and a "Maga." She loved deeply and without reservations and she was loved and adored in return.
AnnMarie passed peacefully in her sleep on Friday, November 17th due to complications resulting from her longtime battle with COPD. She is survived by her daughter, Jennifer (Douglas), and her three grandsons, Adam (Johanna), Jason, and Zachary. She is preceded in death by her husband of 50 years, Thomas. No public services are planned.
AnnMarie loved kids, valued education and said that, if not for her beloved job with credit unions, she would have been a kindergarten teacher. Thus, in lieu of flowers or gifts, the family prefers donations to the Foundation for Saline Area Schools. The Foundation is a 501©3 organization that provides teaching grants and building projects that cannot be funded by regular school budgeting. Donations can be made through the Foundation's website https://supportfsas.org/donate/direct-giving/ or by mail: The Foundation for Saline Area Schools, PO Box 5, Saline, MI, 48176. Please add 'AnnMarie Miller' to your memo line. To leave a memory you have of AnnMarie or to sign her guestbook, please visit www.rbfhsaline.com.
More News from Saline