VOLLEYBALL: Saline Opens SEC Season With Victory in First Home Match
Image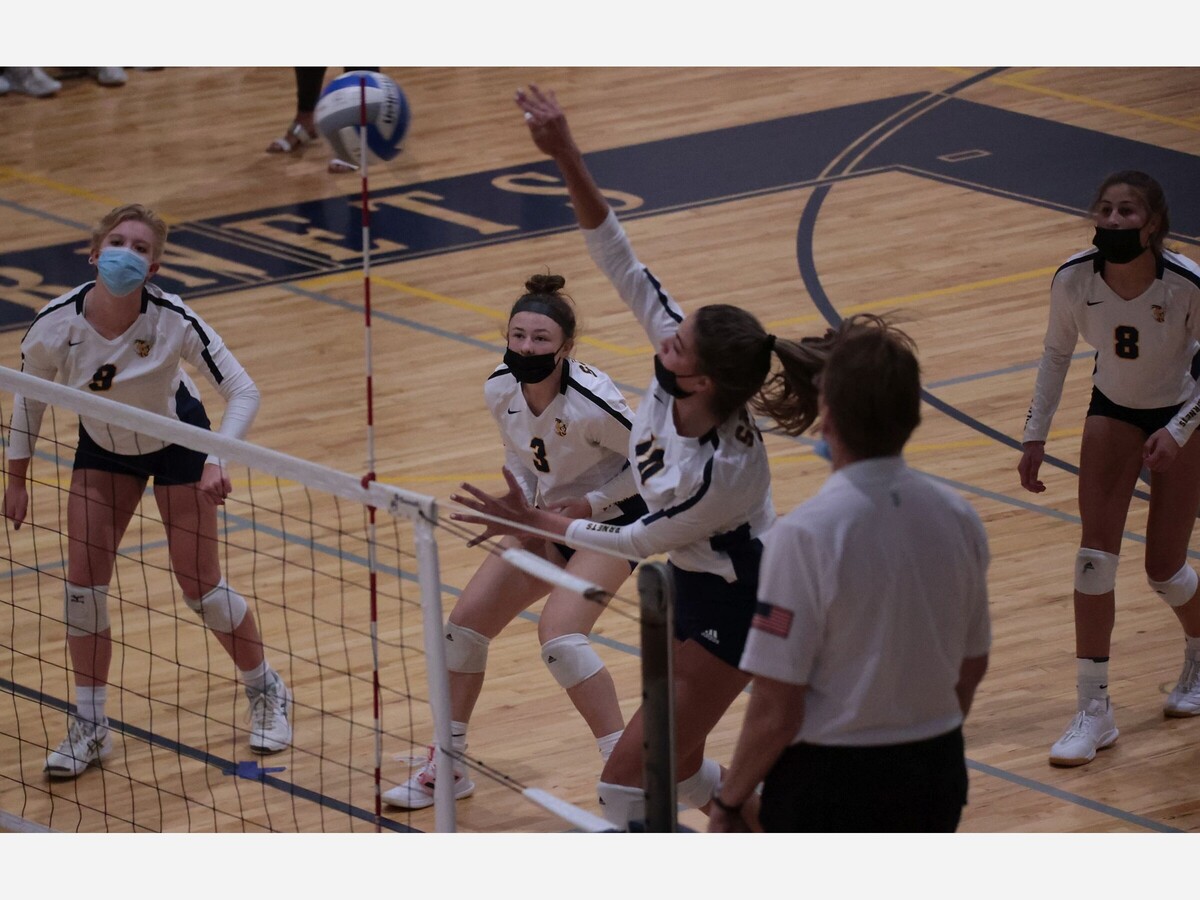 Saline's varsity volleyball team opened the SEC Red season by sweeping Monroe in the Hornets' first home match of the season.
Saline won 25-11, 25-15 and 25-15 and controlled the match from start to finish.
Saline improved to 7-1-1 overall.
In the opening set, Saline led 5-4 when the Hornets put together a seven-point run to take over the set. Beth Ann Ford started the run with a kill and  Olivia Behen served two aces during the run.
A short time later, Anna Hesse, Catherine Flaharty and Mallory Bohl each found the floor during a five-point run that gave Saline a 17-7 lead.
Monroe opened the second set with leads of 2-0, 3-2, and 4-3 before Saline took over.  Marie Laurio and Hesse scored on kills and Behen served an ace during an eight-point run that gave Saline a 12-5 lead.
Hesse hammered home the set willing kill after a great dig by Laney Ford.
In the third and final set, Cazzie Smith served two aces during a five-point run that gave Saline a 9-2 lead and Saline never looked back.
The Hornets won 25-15, clinching the sweep with this block by Ford.
For a photo gallery from the game, click here.
The Hornets visit Novi Saturday.