SWIM & DIVE: Adanin, Brunty Lead Saline to Victory over Huron
Image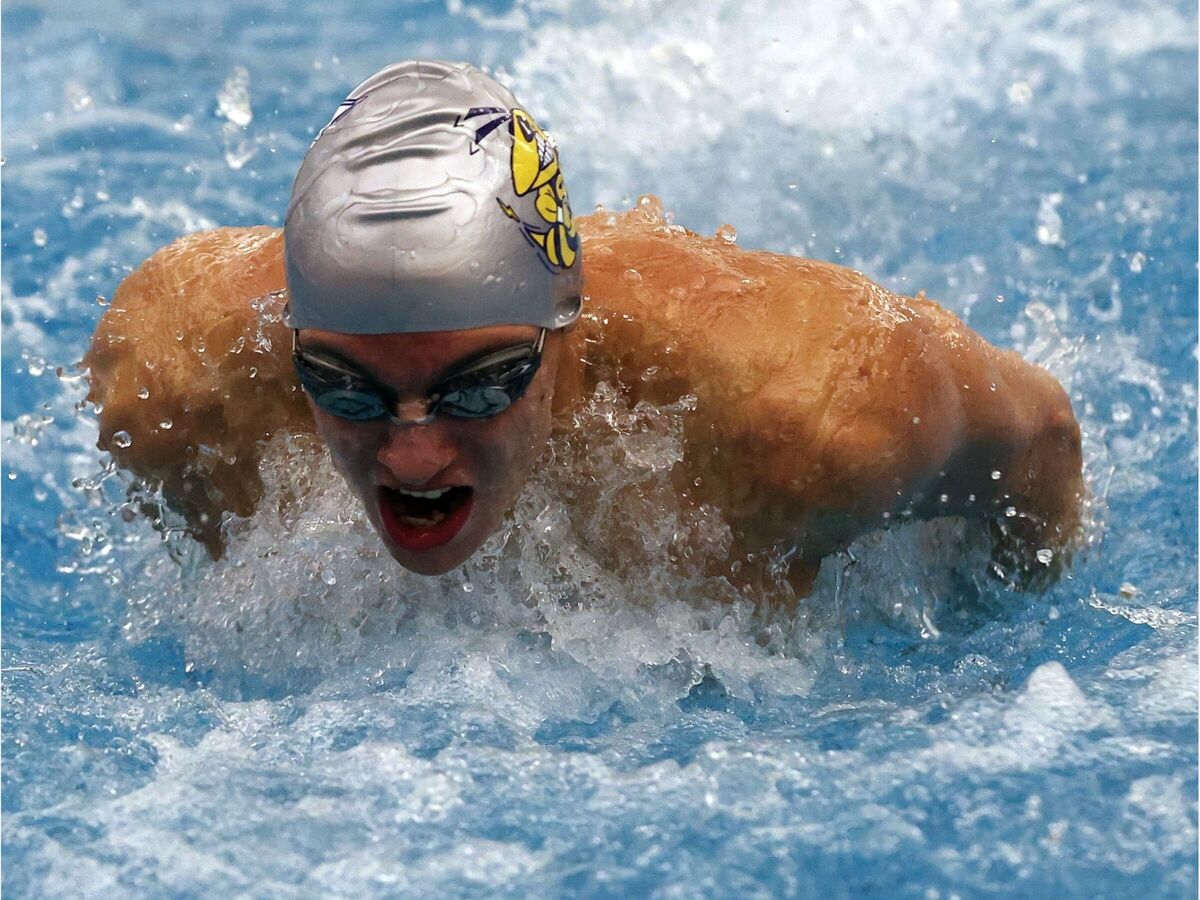 Seniors Matthew Adanin and Joshua Brunty each won two individual events as Saline defeated Huron in boys' swim and dive action Thursday at Saline High School.
The Hornets won by a score of 121-62.
The event started with diving. The Hornets had the only three competitors. Elijah Gray finished first with a score of 205.4. Preston Johnson-Turner and Andrew Miller finished second and third.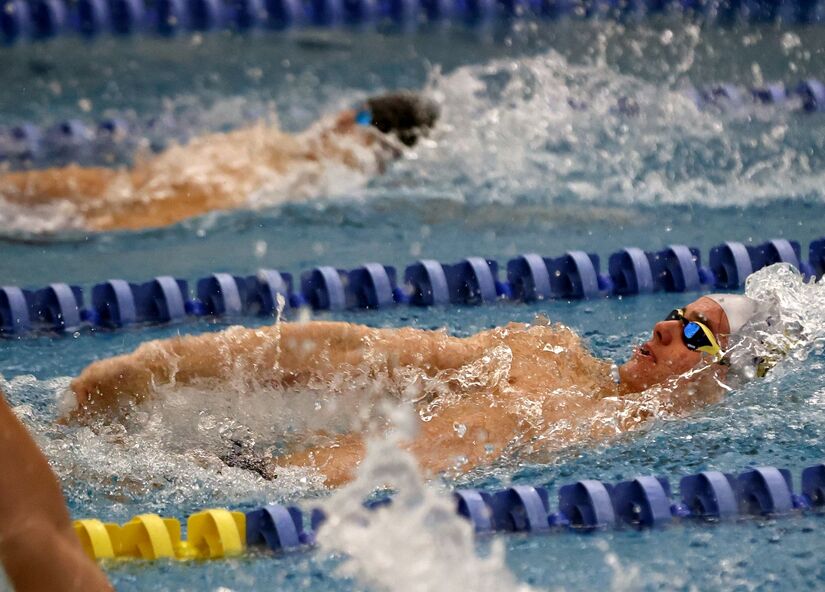 The event's first race went to Huron. John Gao, Peter Fazekas, Drew Lindstrom and Alex Moskus won the 200-yard medley in 1:41.5. Saline's top relay team of Nick Twigg, Liam Russell, Diego Valdes and Joshua Brunty finished second in 1:43.03.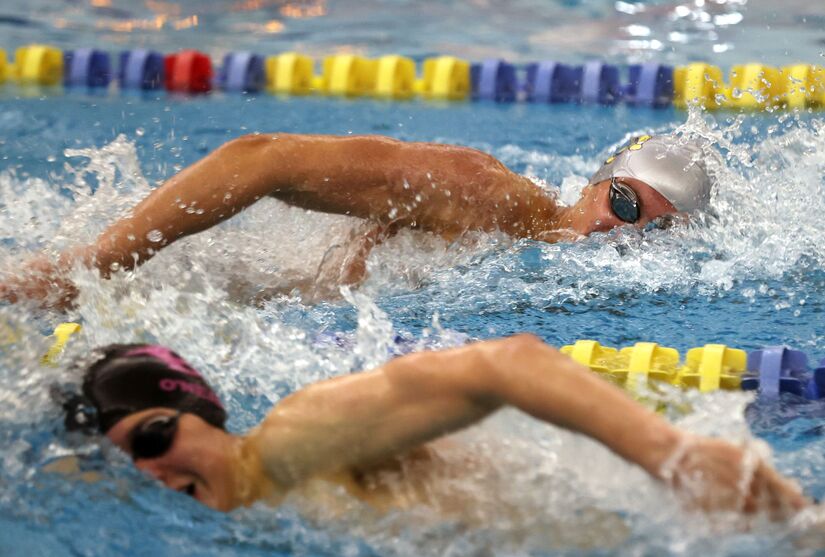 Adanin's first win came in the 200-yard freestyle, where he and fellow Saline senior each earned their state cuts. Adanin finished in 1:44.57 and Coy was second in 1:45.72.
Huron's Drew Lindstrom won the 200 IM in 2:04.36. Saline senior Andrew Steel was second in 2:07.2.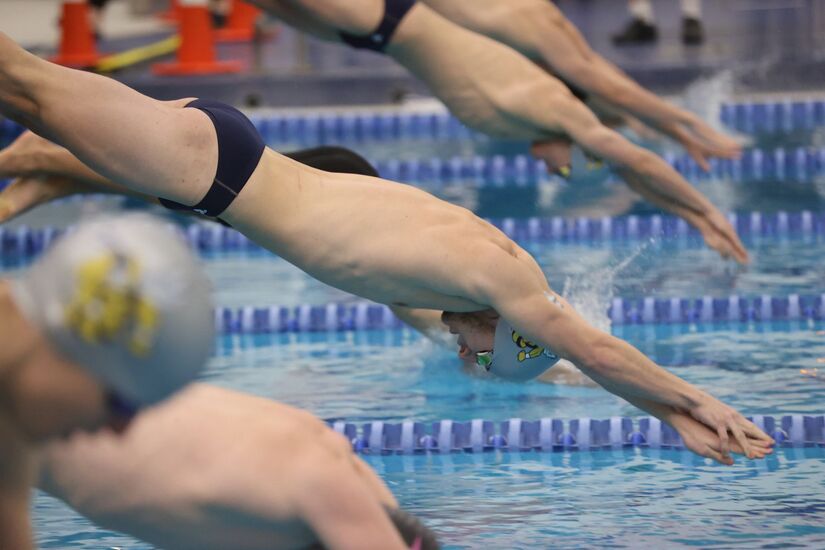 Brunty's first win came in the 50-meter sprint, which he finished in 22.94 seconds. Russell took third.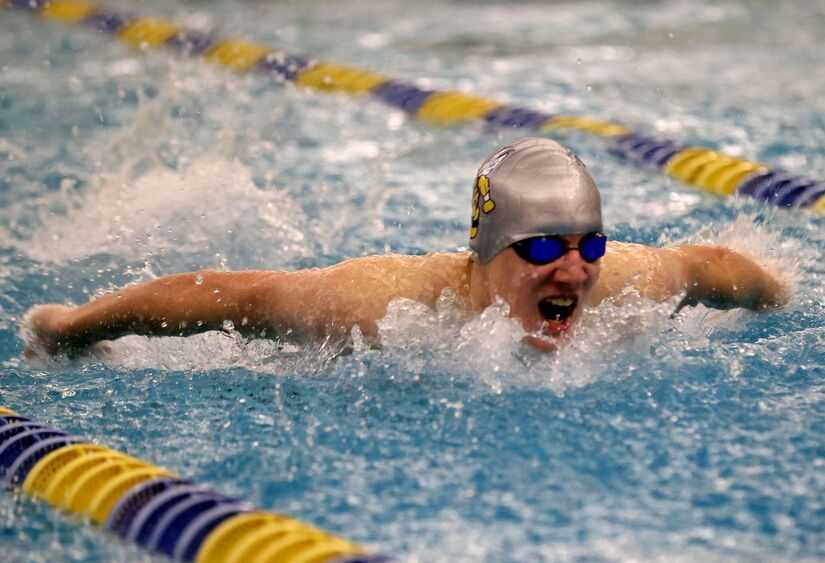 Adanin's second win came in the 100-yard butterfly, which he swam in 54:17 seconds. Steele was third in 58.75.
---
---
Brunty's second win came in the 100-yard freestyle, which he completed in 50.28 seconds. Junior Ian Bosinger was third in 53.44 seconds.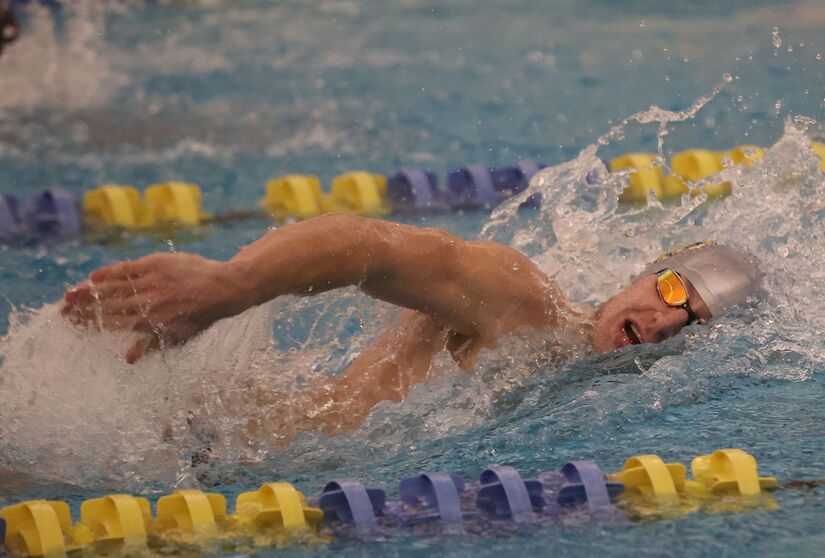 Senior Blake Coy won the 500-yard freestyle in 4:55.37. Freshman William Loveland was third in 5:28.01.
Brunty, Adanin, Twigg and Coy took the 200-yard freestyle relay in 1:30.36 seconds - good for a state cut.
Senior Evan Steele won the 100-yard backstroke in 59.57 seconds. Junior Liam Russell won the 100-yard breaststroke in 1:01.66 - finishing ahead of senior Andrew Fruth, who was second.
The Hornets finished the night by winning the 400-yard freestyle relay. Adanin, Twigg, Coy and Russell won in 3:21.5 - besting the state qualifying time. Andrew Steele, Evan Steele, Valdes and Loveland were second.