Farmers Market Returns to Downtown Saline Saturday Morning
Image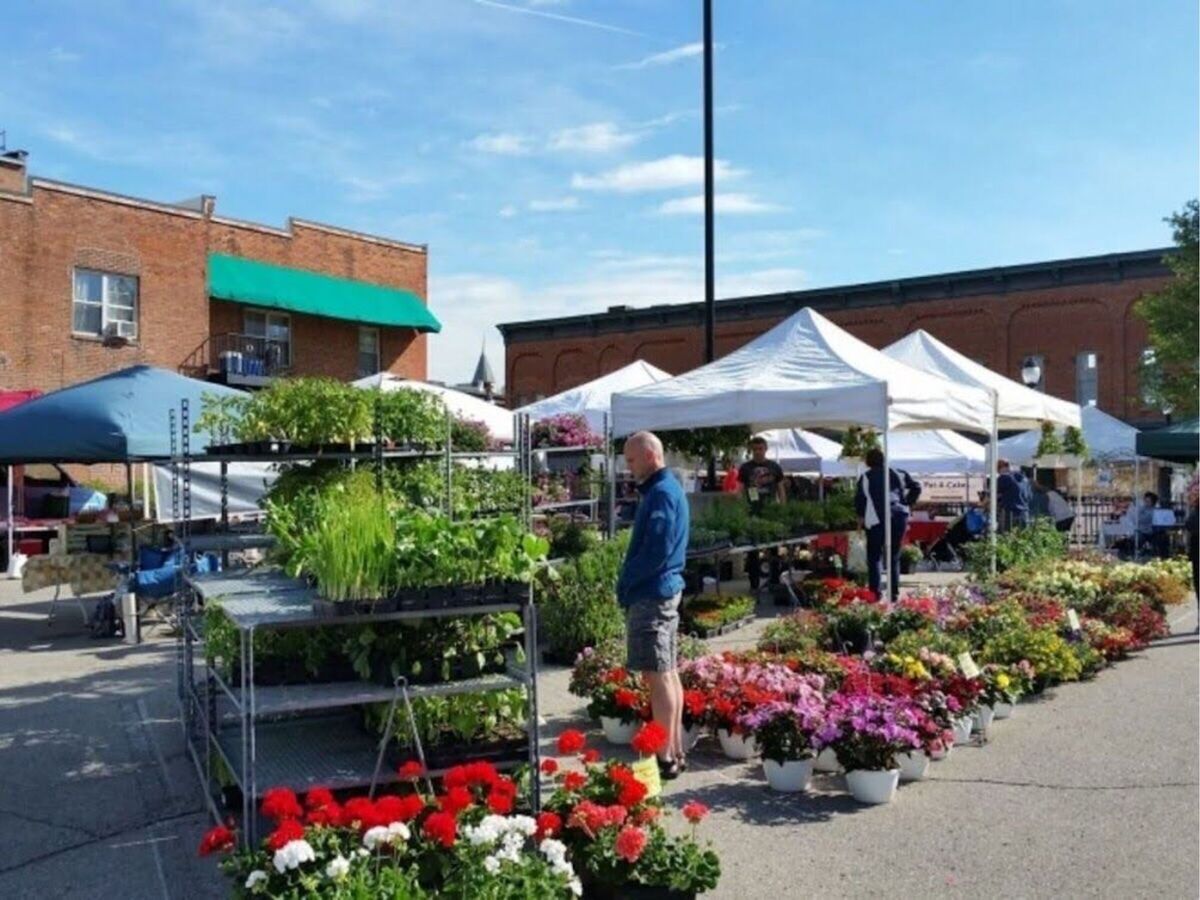 The Saline Farmers Market returns to downtown Saline Saturday morning. The market will be open from 8 a.m. to noon.
Beyond the vendors, you'll hear the Huron Valley Harmonizers' barbershop quartet as they stroll around the market grounds. The market is located in the parking lot between the old Benito's Pizza building and Eleanor's Sweets and Sodas.
The Saline Farmers Market tent invites people to make a "sweet flower pot" for Mother's Day -  complete with soil and seeds. 
Michigan State University master gardeners will be on-site to answer questions about spring plantings.
MSU Master Gardeners will be on hand to answer all of your early spring plant questions. 
Here's the vendor lineup:
Kapnick Orchards - apples, cider, baked goods, fudge, nut butters
Dandylion Designs - Jewelry, ceramic and other fine arts
Marks Farm - produce, eggs, meat, soap, home decor
Pick Michigan - produce, eggs, mushrooms
Seasoning Solutions - premade meals, dried herbs and spices
Srodek's Polish Foods - sausage, bacon, ham, pirogi, sauerkraut, horseradish
Taylor Farms - chicken, turkey, beef, eggs
Nirit's Gluten Free Bakery - muffins, breads, cakes and more, all gluten free!
Rich Grains Bakery - Rustic sourdough, baguettes, pretzels
Cheese People of Grand Rapids - a wide variety of gourmet cheesesBlue Dog Farms - gourmet caramels
Aunt Kay's - cookies, treats and delicious breads
Grumpy Monkey Waffle Co - waffle treats on a stick
Pick Michigan - produce, eggs, mushrooms
Lavender and Grace - Lavender products
Macon Creek - Honey Shady Lane Farm - garlic, back walnuts, produce, plants
Cheer-Up Farms - maple syrup, jams, fresh cut flowers
Prochaska Farms - produce, plants
Noggle Farms - grass fed beef cutsWielfaert Greenhouse - plants, produce
Nancy Petosky - hot/cold corn bags, receiving blankets, microwave bowl cozies, holiday decor