Fourth Fridays: Dog Days of Summer
Image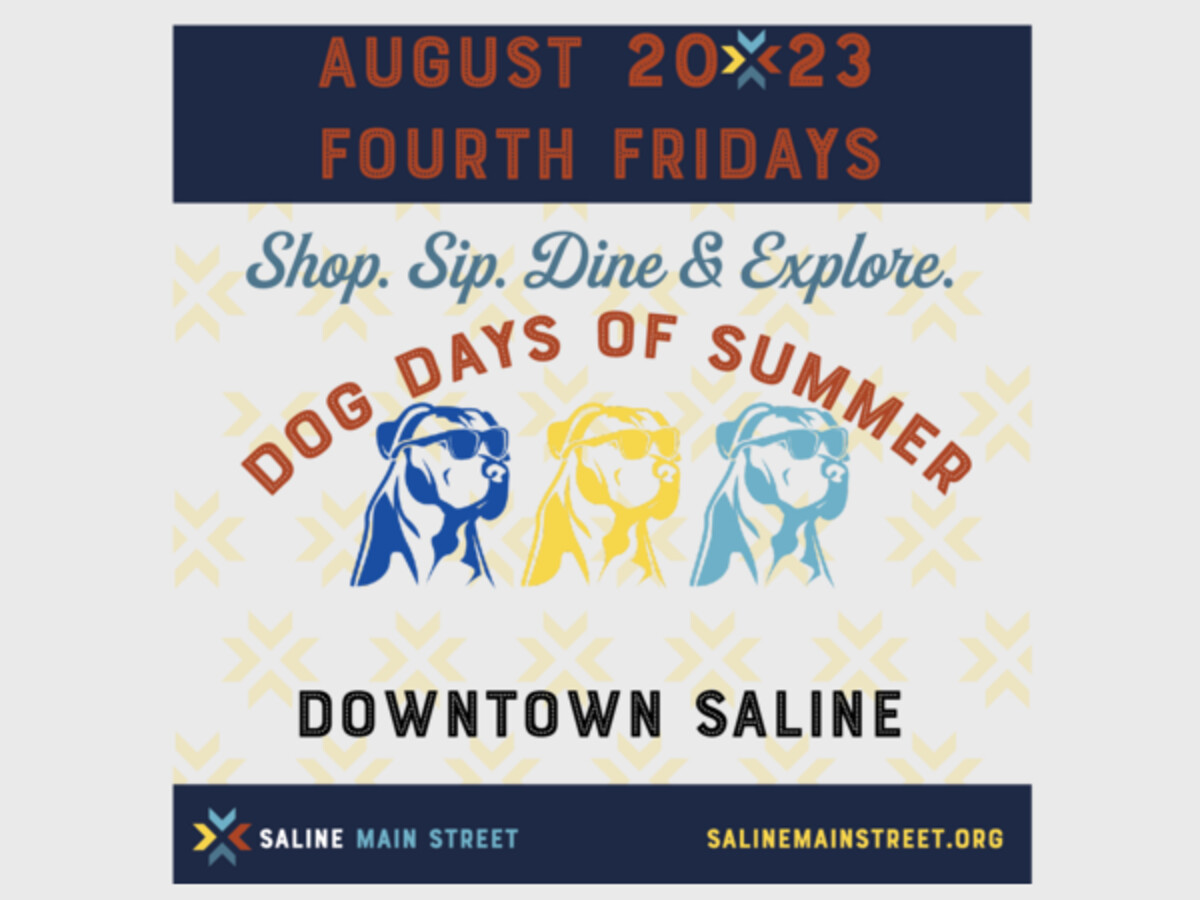 This Friday is going to the dogs!!! Pup downtown for unique shopping experiences and specials this Friday, August 25 when stores stay open late. Here's a list of all the things happening around downtown:
**Fine Print Bookshop will have an adoptable pup from Huron Valley Humane Society from 3:30 - 5:30 pm. Afterwards, play Bing-0 Was His Name-O cards for prizes and take advantage of their 30% off table!
**McPherson Local is hosting TWO pop ups from 6 - 9 pm: one with Craftinista Girl providing Dog Accessories and Toys, and another one with The Cozy Kitchen A2 - your dog will thank you for the PUPcakes! Also, enter a raffle for a Pet Basket with every purchase. Leashed dogs are welcom at McPherson Local!
**Eleanor's Sweets & Soda Shop will be giving out dog treats with each purchase - and while you're there, enjoy a dog-themed soda drink 🙂 (from 6 - 9 pm)
**The Cobblestone Rose will be marking down their summer fashions for the last days of summer, and
**Carrigan Cafe will be hosting young entreprenuers from 6 - 8 pm selling baked goods by Helen's Sweets and LEEO bookmarks (proceeds to go to World Wildlife Fund, and HVHS respectively). 
Saline, MI 48176
United States