Knights of Columbus Council #6674 - Lenten Fish Fry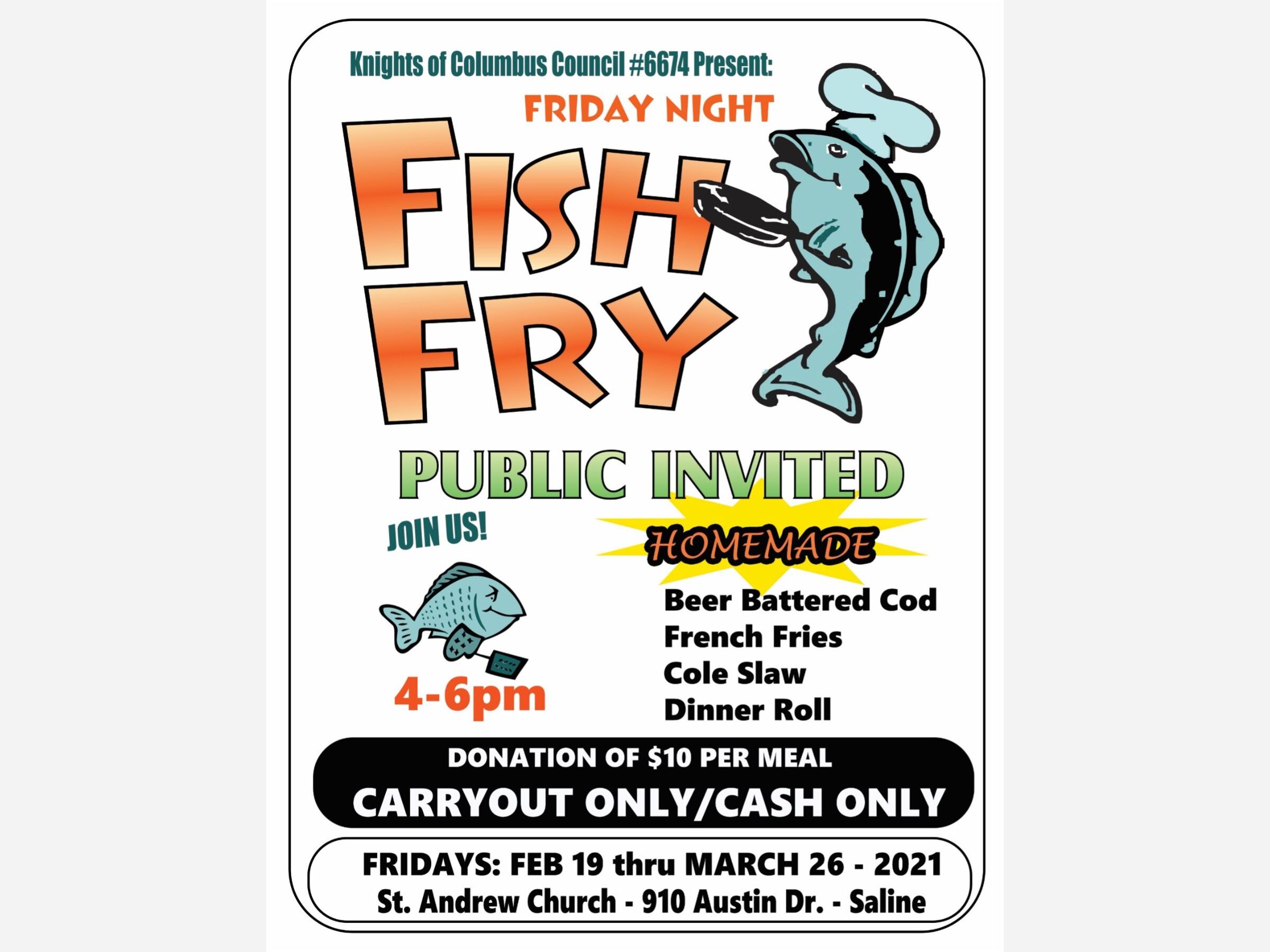 This post expresses the views and opinions of the author(s) and not necessarily that of The Saline Post management or staff.
Fish Fry by the Saline Knights of Columbus will be every Friday from February 19 through March 26, 4-6 p.m. @ St. Andrew's Catholic Church, 910 Austin Dr. (off Austin Rd. off W. Michigan Ave.)
Carryout only & Cash only and cost is $10. Menu:Beer-battered fried cod, fries, coleslaw, Dinner Roll.
St. Andrew Church
Knights of Columbus Council #6674
910 Austin Dr.
Saline, MI 48176
United States