Resale Boutique Tent Sale
Image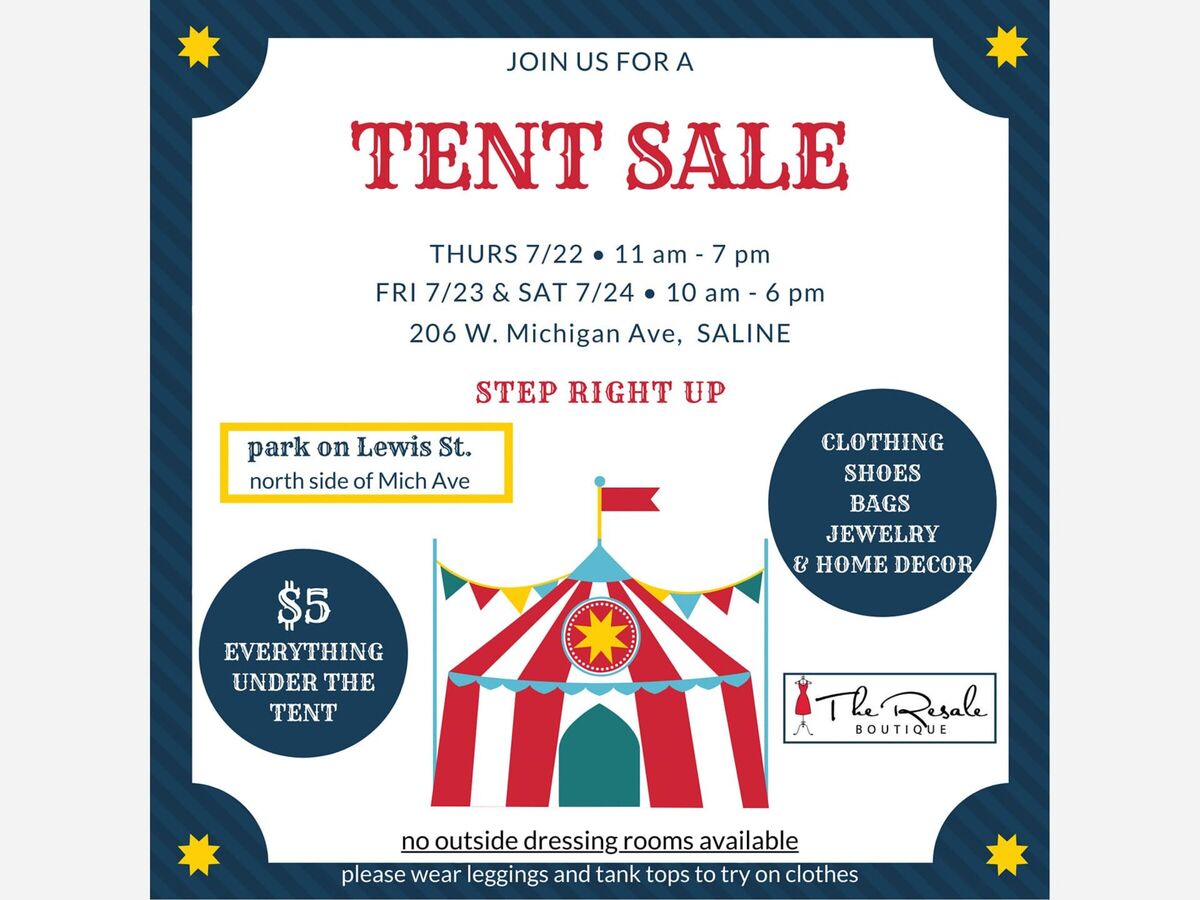 The Resale Boutique, 206 W Michigan Ave., in Saline, hosts a three-day tent sale, July 22-24.
Everything under the tent is $5.
Hours are 11 a.m. - 7 p.m., Thursday, July 22; and 10 a.m. to 6 p.m., July 23-24.
Park on Lewis Street (north of Michigan Avenue.
There are no outdoor fitting rooms - so patrons should wear leggings and tanktops to try on clothes.
Resale Boutique
206 W Michigan Ave
Saline, MI
United States