Image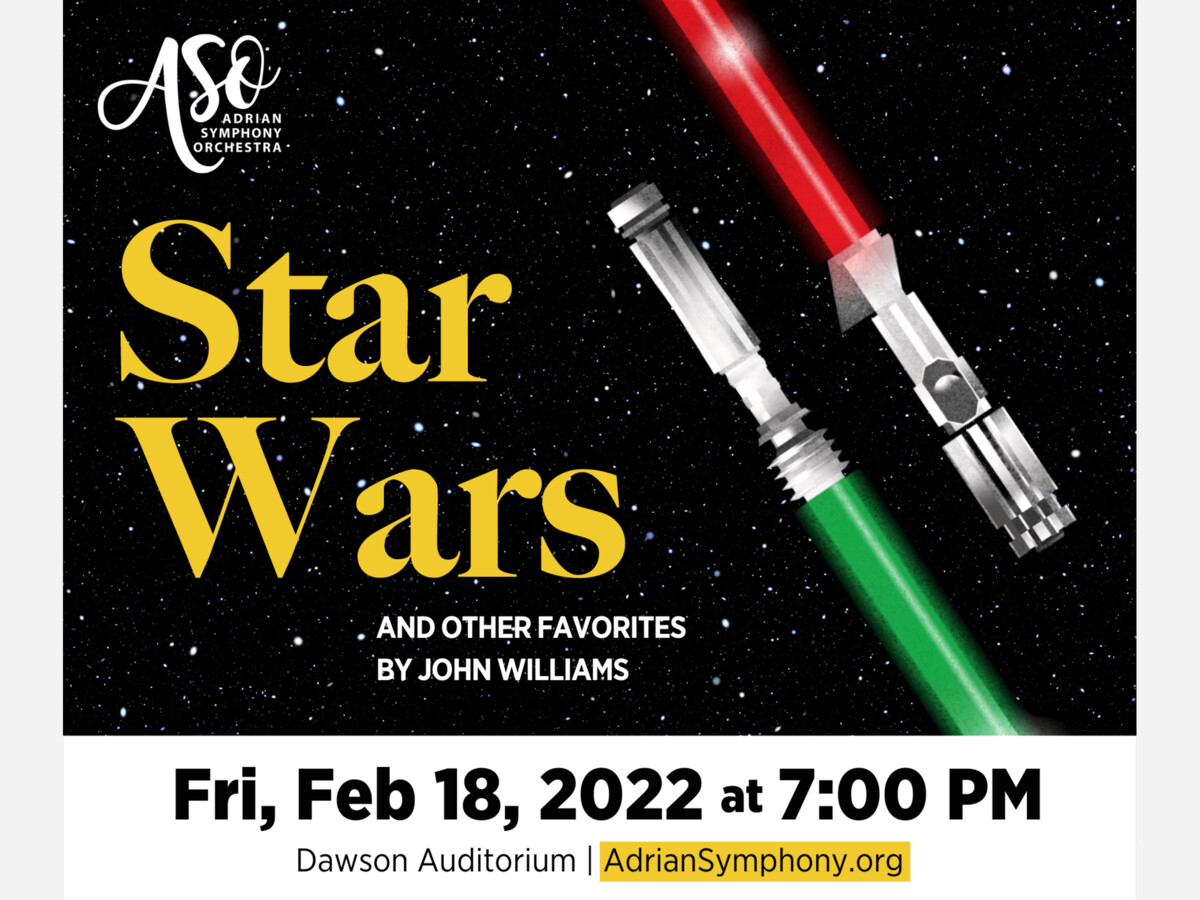 This post expresses the views and opinions of the author(s) and not necessarily that of The Saline Post management or staff.
When asked to name a film composer, the number one answer would be John Williams, John Williams, and John Williams. The Adrian Symphony Orchestra will celebrate his greatest characters, stories, and films in this dedicated concert centered around—but not limited to—his ever popular Star Wars series.
COSTUME CONTEST!
Bring the family and come dressed as your favorite Star Wars character. The audience will decide the winner.
Tickets range from $15-$32 and can be purchased here: https://www.adriansymphony.org/february.html
Adrian Symphony Orchestra
240 S Charles St
Adrian, MI 49221
United States