Mercury Broadband, Which Offers High Speed Internet to Rural Customers, Opens Service Center in Saline
Image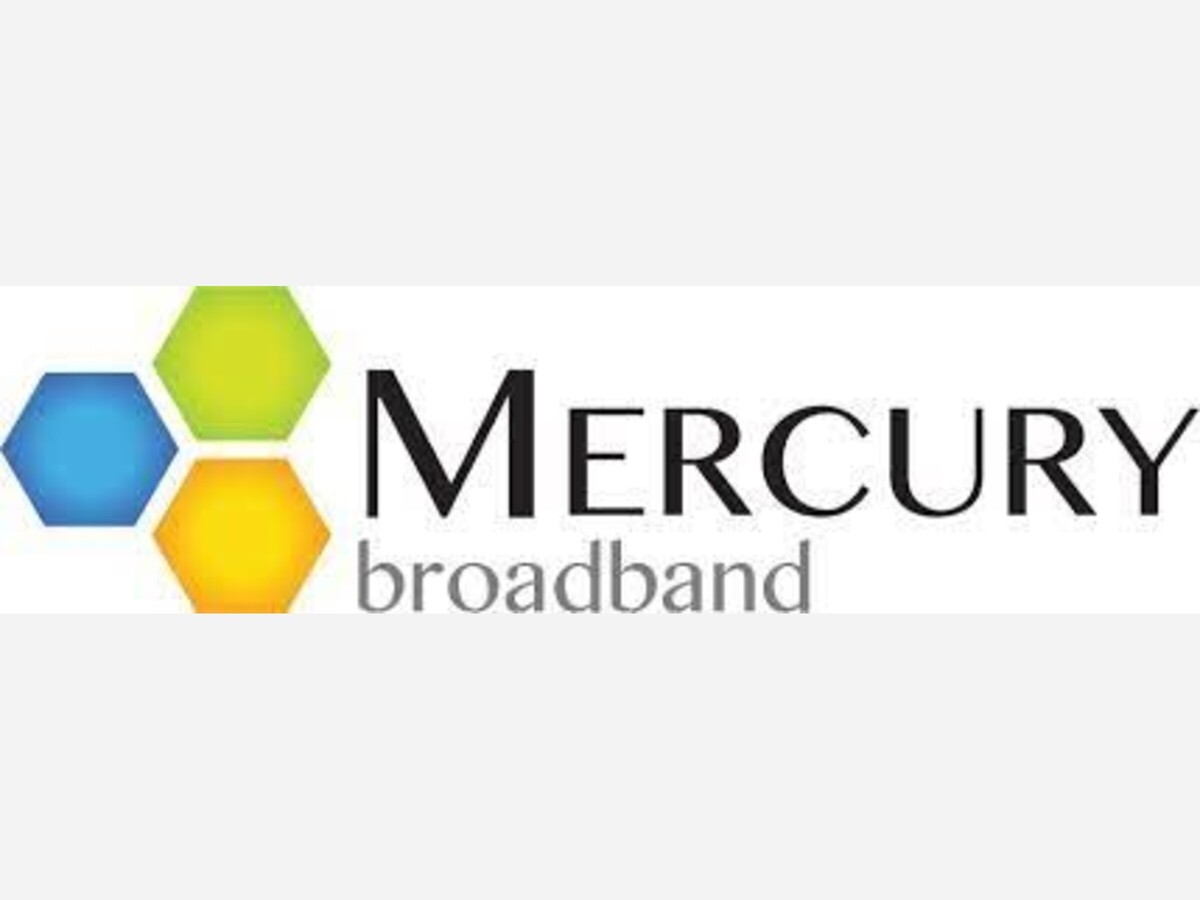 Saline has a new high-speed internet service for people and businesses in rural areas. Mercury Broadband announced the opening of a new local service center, located on Tefft Court, in Saline. Mercury Broadband joins Rural Reach as an option for rural internet customers.
The press release is below.
-
Garrett Wiseman, Co-Founder and Chief Executive of Mercury Broadband announced today the official opening of the company's new Ann Arbor area Service Center located at 1300 Tefft Ct., Suite 1, Saline, Michigan. Mercury Broadband currently provides reliable High Speed Internet services to homes and businesses in the rural and surrounding areas across Washtenaw County and will also expand into the counties of Hillsdale, Lenawee, Monroe, Jackson, Wayne, Ingham, and Livingston. Justin Girardot has been named the General Manager and leads the company's efforts in this new Service Center region.
The company previously announced they have been awarded approximately $62M in federal grants from the FCC's Rural Digital Opportunity Fund or RDOF. The award will enable the company to accelerate construction of hybrid fixed wireless and fiber-optic broadband networks to over 122,000 underserved locations across the Midwest, including over 5,000 route miles of state-of-the-art fiber-optic Broadband Internet services. The company plans to serve more than 44,000 residential households and 6,000 business locations in Michigan as part of this initiative.
"We are very excited to officially open our new Ann Arbor area Service Center and expand our broadband services to the Ann Arbor/Jackson areas", said Mr. Wiseman. "The State of Michigan is in need of better High Speed Internet choices for consumers and we are delighted to introduce our Mercury @Home products to this new market", said Mr. Wiseman.
Mercury Broadband has actually already been providing services in the Ann Arbor area for several months as part of a limited market trial and testing process. The company has now completed that and is moving forward with full introduction and availability. The network services area will continue to expand as the company construction continues and customers are encouraged to visit the company website at http://www.mercurybroadband.com/ or call tollfree 1-800-354-4915 to check for availability in your area or for more information.
About Mercury Broadband
Mercury Broadband is a leading provider of high-speed Internet and digital phone services for homes and businesses across select rural markets in the Midwest. The company was founded in Topeka, KS, after recognizing a need for broadband services in these underserved markets. A hybrid approach to serving these "last mile" customers was developed by extending high-capacity fiber optic networks with the range, reliability, and flexibility of carrier-class wireless technologies to provide next generation services to customers.