Father of 3 Kurt Leutheuser, an Optimist, Worked on Power Plants Around North and South America
Image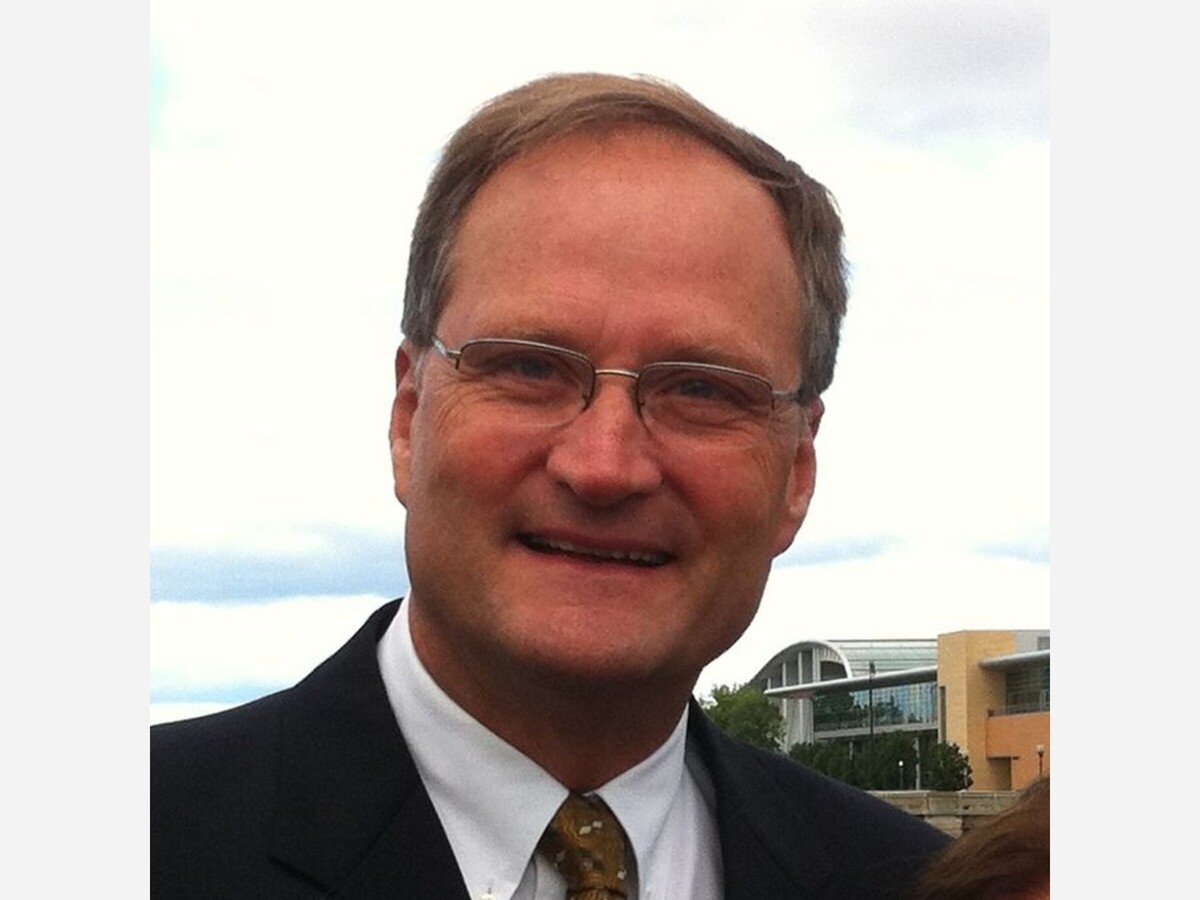 Kurt Paul Leutheuser, 69, of Saline, Michigan, peacefully passed away at home on January 4th, 2023, surrounded by loved ones, after fighting a long, valiant battle with appendiceal cancer.
Kurt was born in Hillsdale, Michigan, on October 22, 1953, to Paul and Eleanor Leutheuser. He met his wife, Bonnie, in elementary school, and they were married on August 17, 1974. They were happily married for 49 years and best friends for many more. After graduating from Hillsdale High School in 1971, he became a lifelong Wolverine while pursuing engineering at the University of Michigan. He graduated with honors with a Master of Science in Civil Engineering in 1976, and in 1978 received his Professional Engineering License.
Kurt joined power plant contractor Townsend & Bottum, Inc. immediately after graduation. He worked at T&B for 21 years in project scheduling and procurement on several major power plant projects in Michigan and Indiana. Many of his co-workers from those projects remain lifelong friends, and several of the closest-knit from that period settled in Saline in 1986 with growing families. In 1997, Black & Veatch acquired T&B and Kurt worked for B&V for an additional 21 years, again involved in major power plant projects in North and South America, becoming the procurement manager for all B&V projects managed by the Ann Arbor regional office. Kurt was known for his enthusiasm, hard work, and integrity by all that worked with him.
Kurt became an Eagle Scout in 1968. Scouting highlights included the 1969 National Jamboree in Idaho and several backcountry backpacking treks at Philmont Scout Ranch in New Mexico as a youth and as an adult leader. He was very proud when both of their sons became Eagle Scouts. He continued to stay active in Scout leadership roles within Washtenaw County.
Kurt was an elder of the First Presbyterian Church of Saline, serving many years primarily on the finance committee and, most recently, the mission committee. His passion for detail and his humor served him and the church well.
Kurt retired early in March of 2018 and shortly thereafter was diagnosed with appendiceal cancer. However, that did not keep him from enjoying the many activities he prioritized throughout his life with wife Bonnie, the cornerstone of his life. He was equally passionate about family and friendships where boundaries blurred and common interests unified all of us around him. He enjoyed recreational activities such as boating, RV trips, golf, and travel. He particularly enjoyed spending time at their log cabin in Waters, Michigan, where he could be found fishing, snowmobiling, serving in leadership roles managing the club association, and of course happily knocking chores off his to-do list. His work acumen bled into his personal life, where he thoroughly enjoyed creating and maintaining spreadsheets for finances, maintenance, travel logs, and monitoring his health.
Kurt is preceded in death by his father, Paul. He is survived by his mother, Eleanor residing in Hillsdale, Michigan; his loving wife, Bonnie; their children Andy (Kate), who reside in Northville, Michigan, with their three daughters, Kendall (15), Allyson (13), and Hadley (10); Rob who resides in Grand Rapids, Michigan with his son Carson (11); and Kristen (Jordan Maas) who reside in Mexico City, Mexico with their son Will (6) and daughter Greta (3). He is also survived by his brothers Fritz (Janice) Leutheuser of Santa Barbara, California, and Eric (Laura) Leutheuser of Hillsdale, Michigan, his brother-in-law, Barry Hill (Karen) of Hillsdale, Michigan, and sister-in-law Nancy Scott of Alpharetta, Georgia and many loving nieces, nephews, cousins, extended family, and friends.
We would be disappointed if he didn't consider this obituary "a good start," with some constructive criticism for improvement.
Kurt will be missed by many, and we will strive to honor him by living life to the fullest and actively loving family and friends far and wide. One of his favorite mottos to live by was "If you act enthusiastic, then you'll be enthusiastic," which was how we will remember his contagious and optimistic outlook on life. His presence will especially be felt close to the water on sunny days.
A Celebration of Life Service will be held on Saturday, January 14, 2023 at 11:00 A.M. at the First Presbyterian Church of Saline, with Pastor Kimberly Secrist Ashby officiating. Friends may join the family for a time of visitation on Friday, January 13, 2023 from 3:00 P.M. to 7:00 P.M. at the Robison-Bahnmiller Funeral Home in Saline, and again at the Church on Saturday from 10:00 A.M. until the time of service at 11:00 A.M. Burial will take place on a future date and will be held in the Somerset Cemetery in Jerome, Michigan. In lieu of flowers, the family kindly suggests donations to the following organizations that provided amazing support during this difficult time, or a charitable organization of your choice in his memory. Arbor Hospice 2366 Oak Valley Drive, Ann Arbor, Michigan 48103, or First Presbyterian Church of Saline, 143 East Michigan Avenue, Saline, Michigan 48176. Envelopes will be available at the funeral home and the church. To leave a memory you have of Kurt, to sign his guestbook, or for directions please visit www.rbfhsaline.com.
More News from Saline