Swim & Dive: Saline Races Past Bedford
Image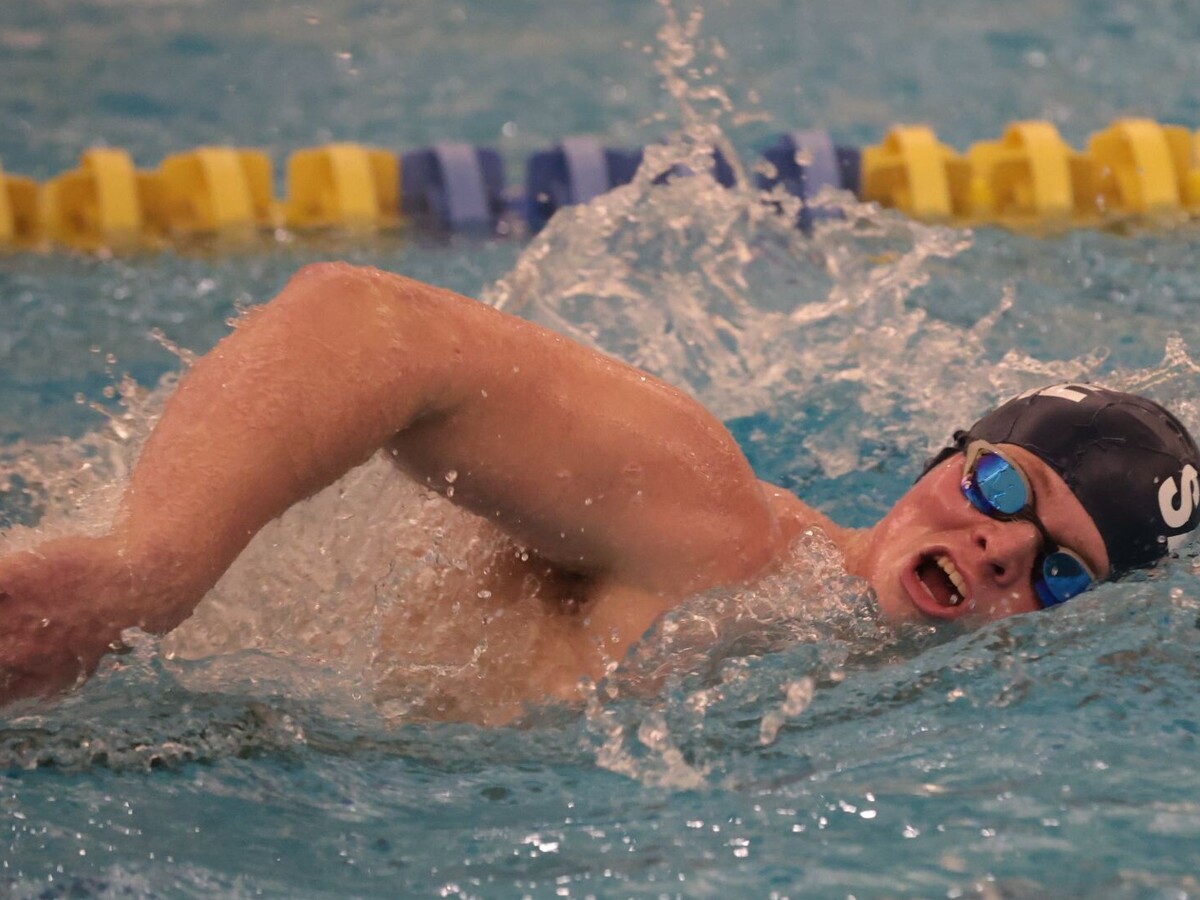 Saline swept the relays and won all but a single individual event as the Hornets beat Bedford, 124.5, 58.5.
The Hornets shared the wealth with eight different Hornets winning individual races.
To open, Saline won the 200-yard medley relay in 1:43.38 seconds. Nathanyel Sarment, Liam Russell, Will Loveland and Ian Bosinger swam for the Hornets.
Junior Nick Twigg won the 200-yard freestyle in 1:52.41 seconds. Diego Valdes was second and Elijah Ames was fifth.
In the 200-yard IM, junior Deniz Ozil won in a state-qualifying time of 2:02.39. Ethan Bull was second and Alex Fruth was third.
Sophomore Jonah Bentley captured the 50-yard freestyle in 23.76 seconds. Jack Mallon was third in Thomas Gunnerson was tied for fourth.
In one-meter diving, senior Elijah Gray was first with a score of 252.
Bedford's only win came in the 100-yard butterfly, which was won by Dylan Horak. Bull was second and Sarment was fifth.
Senior Liam Russell won the 100-yard freestyle in 49.15 seconds - besting the state cut time. Ozil was second, also beating the state cut time in 49.32 seconds. Twigg was fourth and Will Loveland was fifth.
In the 500-yard freestyle Ian Bosinger won in 5:26.98. Bentley was second, Elijah Zaksek was third and Marcus Standish was fifth.
Ozil, Twigg, Bosinger and Bull teamed to win the 200-yard freestyle in 1:35.37.
Sophomore Diego Valdes won the 100-yard backstroke in 56.91 seconds. Russell was second, Fruth was third and Mallon was fourth.
Sophomore Will Loveland won the 100-yard breaststroke in 1:07.81. Sarment was second, Zaksek was third and Chandler Edwards was fourth.
Valdes, Twigg, Ozil and Bentley teamed to win the 400-yard freestyle in 3:26.8.