Saline Police Seek Suspect in Theft from Junga's Ace Hardware
Image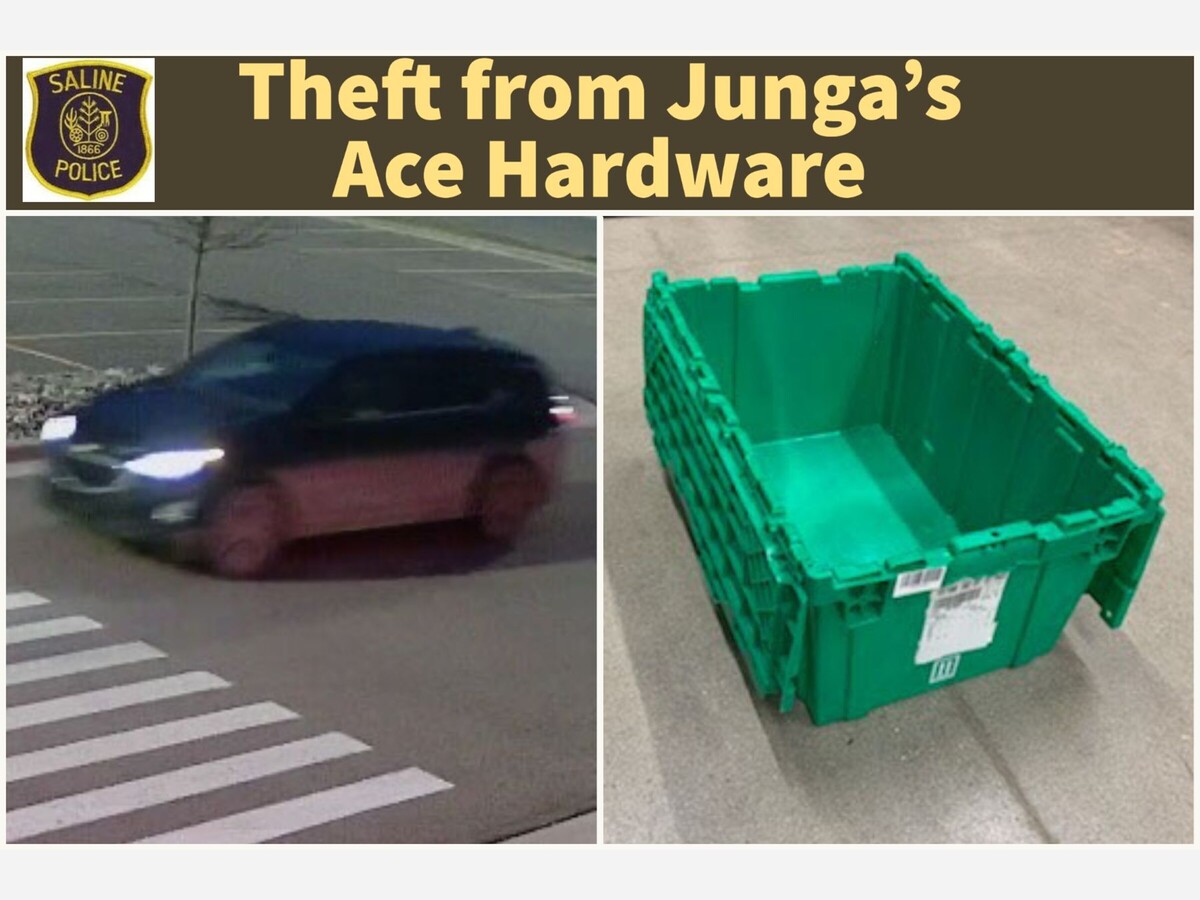 Saline Police are seeking help identifying suspects in a theft from Junga Ace Hardware on Michigan Avenue.
On Saturday, Jan. 8, at approximately 5:45 p.m., suspects in a dark-colored Chevy SUV stole about 32 green totes (as pictured above) from the fenced area east of the Ace Hardware store.
If anyone has any information, please contact Officer Belknap at jbelknap@CityofSaline.org.
More News from Saline