BASKETBALL: Buzzer-Beating 3 From Roehm Lifts Hornets Over Pioneer, Saline Remains Unbeaten in SEC Red
Image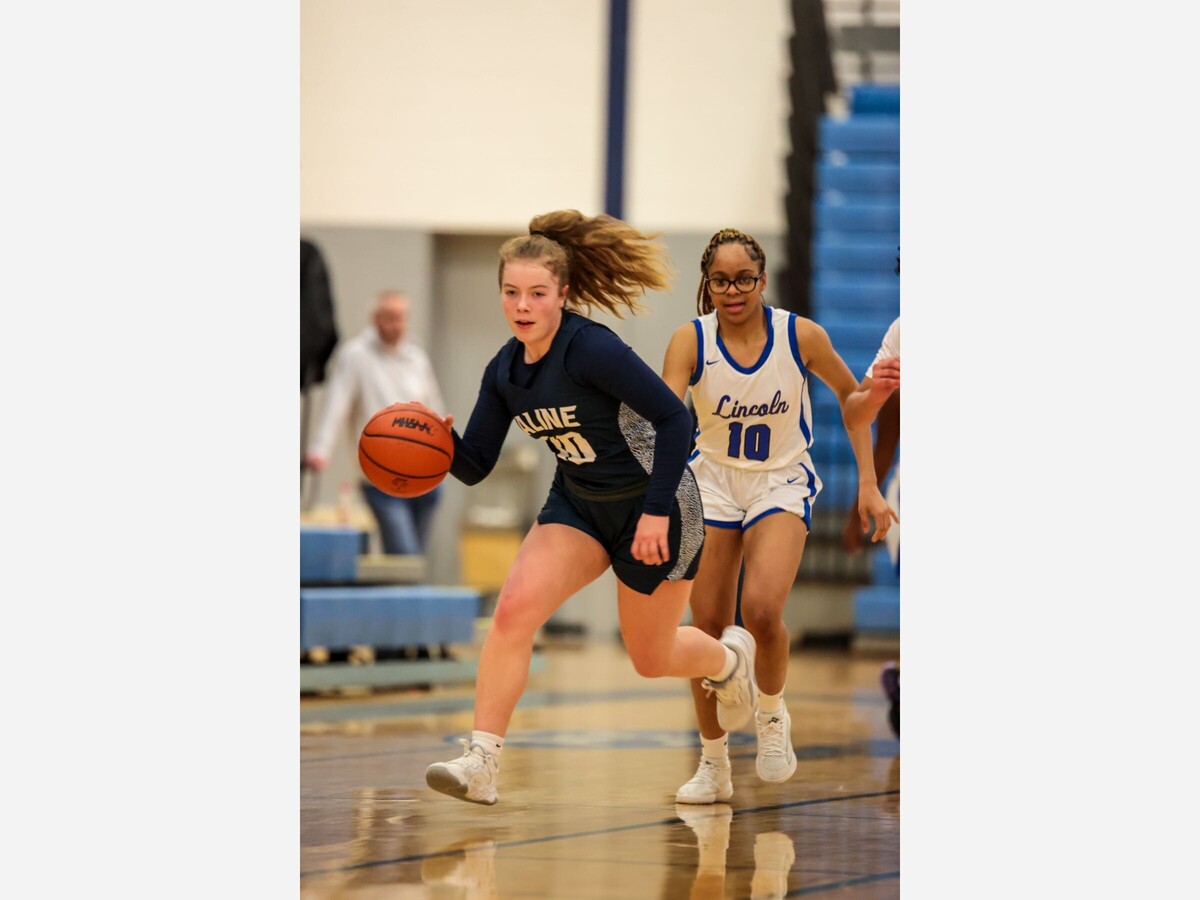 ANN ARBOR - Freshman Keira Roehm beat the buzzer with a three-point shot to lift Saline to a 35-33 win over host Pioneer Tuesday.
The win lifted Saline to 6-0 in the SEC Red and 12-2 overall.
Saline and Bedford face off Friday at Saline High School at 5:30 p.m. in the most anticipated game of the season so far.
Saline avenged last year's loss to Pioneer in the district tournament.
Saline and Pioneer engaged in a defensive struggle Tuesday night. Once again, the Hornet long-range shooters got the job done when it counted.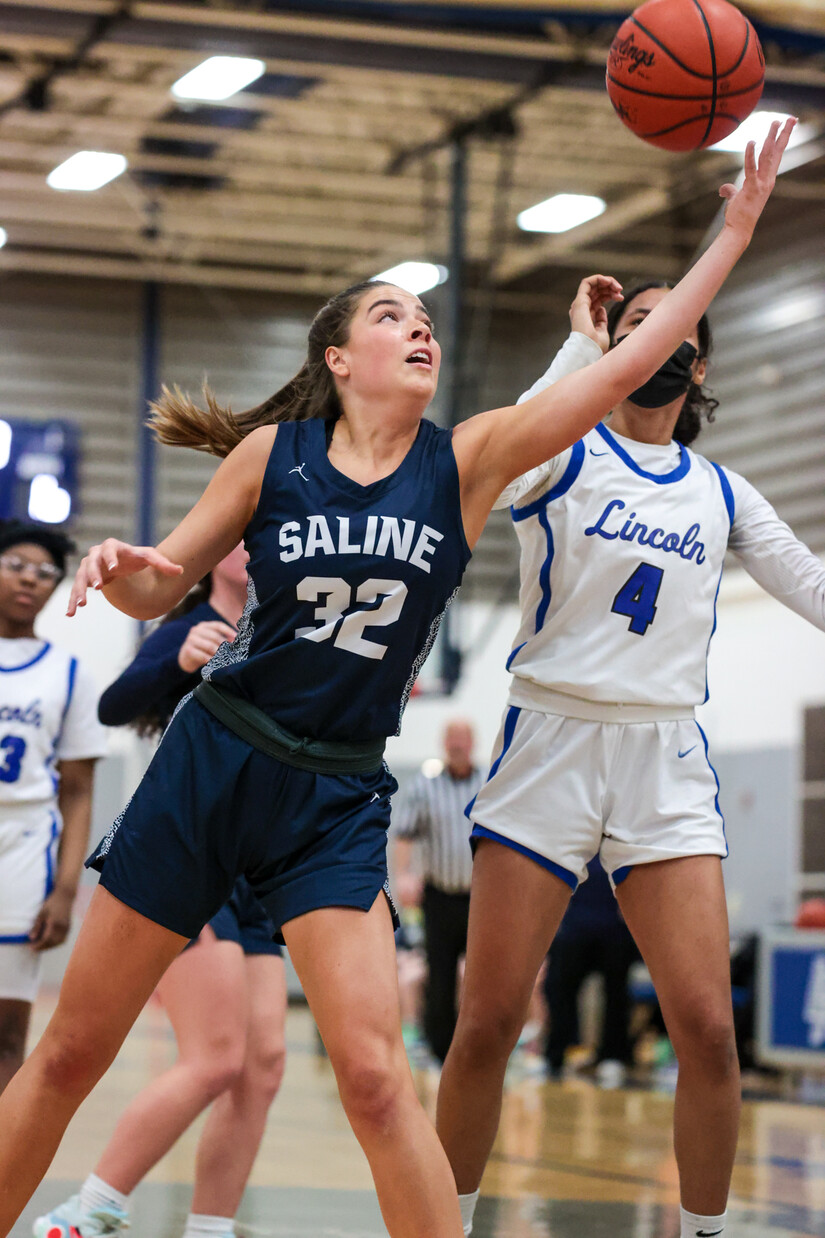 With less than a minute to play, Saline was down 31-29 when Anna Hesse hit a three-pointer for the Hornets, giving Saline a 32-31 lead. Pioneer's Savannah Brewer replied with a left-handed drive to give Pioneer a 33-32 lead
Saline got the ball back with 29 seconds and patiently played the ball around against Pioneer's tough defense. Coach Leigh Ann Roehm called timeout with 10 seconds to play.
When play resumed, the Hornets got the ball to their fabulous freshman, who, behind a great screen from Beth Ann Ford, scored her three-pointer to give Saline the 35-33 win.
"Keira Roehm showed such poise throughout the game. The SEC Red is tough, physical and filled with teams that play great D. I thought she handled the pressure fantastically," Coach Roehm said of her daughter. "For her to have the confidence to step up and drain the 3 for the win at the buzzer as a freshman was so thrilling!"
Roehm said senior Anna Hesse had a "monster" fourth quarter.
"Those last 4 minutes of the game she had a huge block when Brewer looked like she was going to get a layup and Anna came out of nowhere with a left-handed block that sent the shot to the wall," Roehm said. "Then, she responds with five straight points including a three-pointer that puts us up one with just under a minute left. I love the confidence she had to take and make that big 3."
Overall, coach Roehm was very pleased with the team's effort, especially on defense.
"Pioneer is big and gives tons of effort on the offensive glass. I thought everyone did their jobs in the box out and in pursuit and that was what was the difference. I also thought we were patient and made extra passes that allowed us to get really good looks at the basket," Roehm said.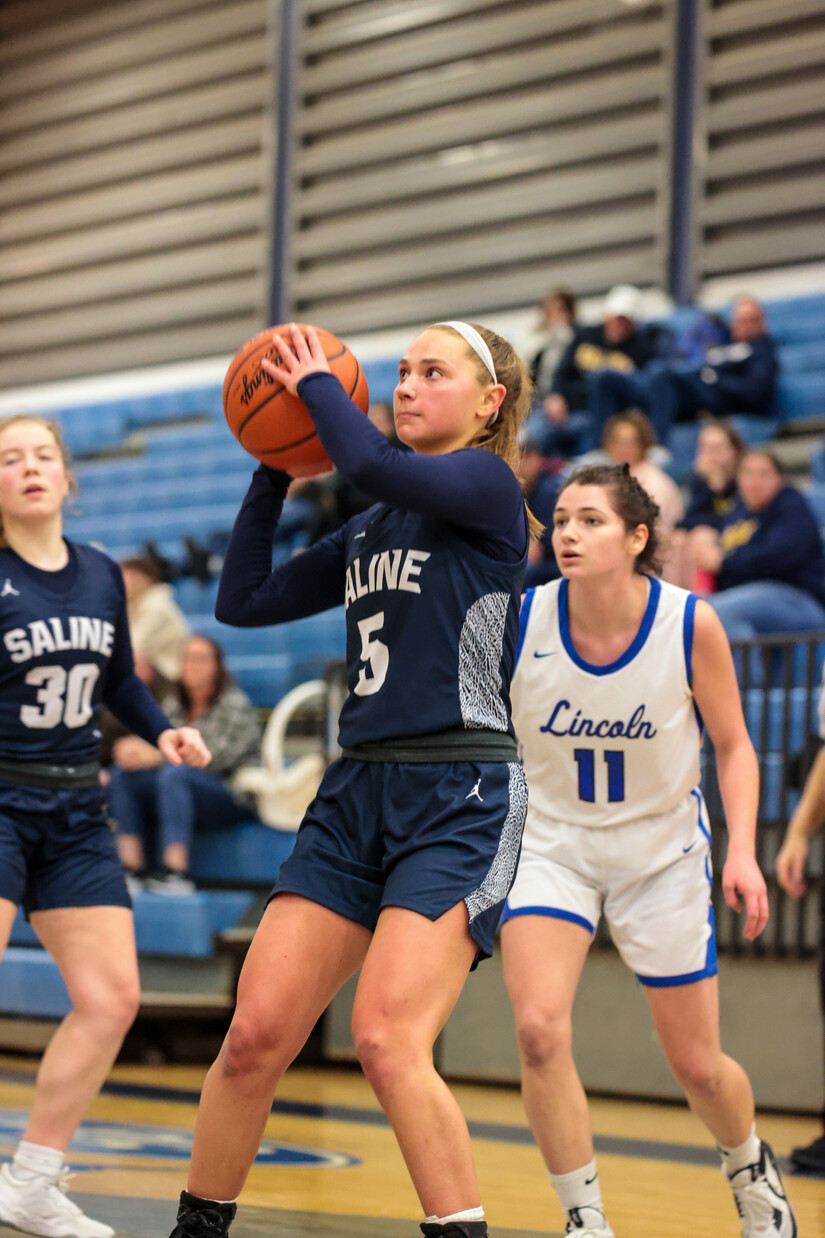 Junior Kate Stemmer continued to power the Hornets.
"I thought (she) was our fuel throughout the game. She did an incredible job on the ball and disrupted their offense. She also got to the rim and caused their defense to collapse and from that she got some easy buckets and kickouts for open shots," Roehm said. "I also just thought her leadership was excellent. She was calm, poised and vocal through every moment of the game. She is a special player."
Seniors Beth Ann Ford and Taylor Kangas also received kudos from the coach.
"Beth Ann Ford deserves a ton of credit. Not only did she score six big points at very timely points in the game, but she played incredible defense on Pioneer's bigs. She boxed out every possession," Roehm said. 
"And last but not least, can we give a huge shout out and enormous credit to her screen at the end that led to the game-winning 3. Beth Ann is the best screener I have ever coached. Screens aren't always recognized, but we don't get that good of a look at the end of the game without Beth Ann's screen."
Kangas, Roehm said, kept the defense on their toes.
"She got to the paint and created help which led to us getting great shots, especially in the first half. Taylor got in foul trouble in the 3rd quarter which made her have to sit for a long stretch. When she returned in the 2nd half, she handled their extended pressure extremely well. I thought she was great tonight," Roehm said.
Stats:
Kate Stemmer 9 points, 6 rebounds, 2 steals, 2 assists
Keira Roehm 9 points, 3 rebounds, 2 steals, 2 blocks, 2 assists
Beth Ann Ford 6 points, 3 rebounds
Anna Hesse 5 points, 7 rebounds, 3 blocks
Taylor Kangas 3 points, 5 assists 
Hadley Griffin 3 points