What to do in Saline this weekend: Toy Show, Swim-A-Saurus Rex and Pokemon Weekend
Image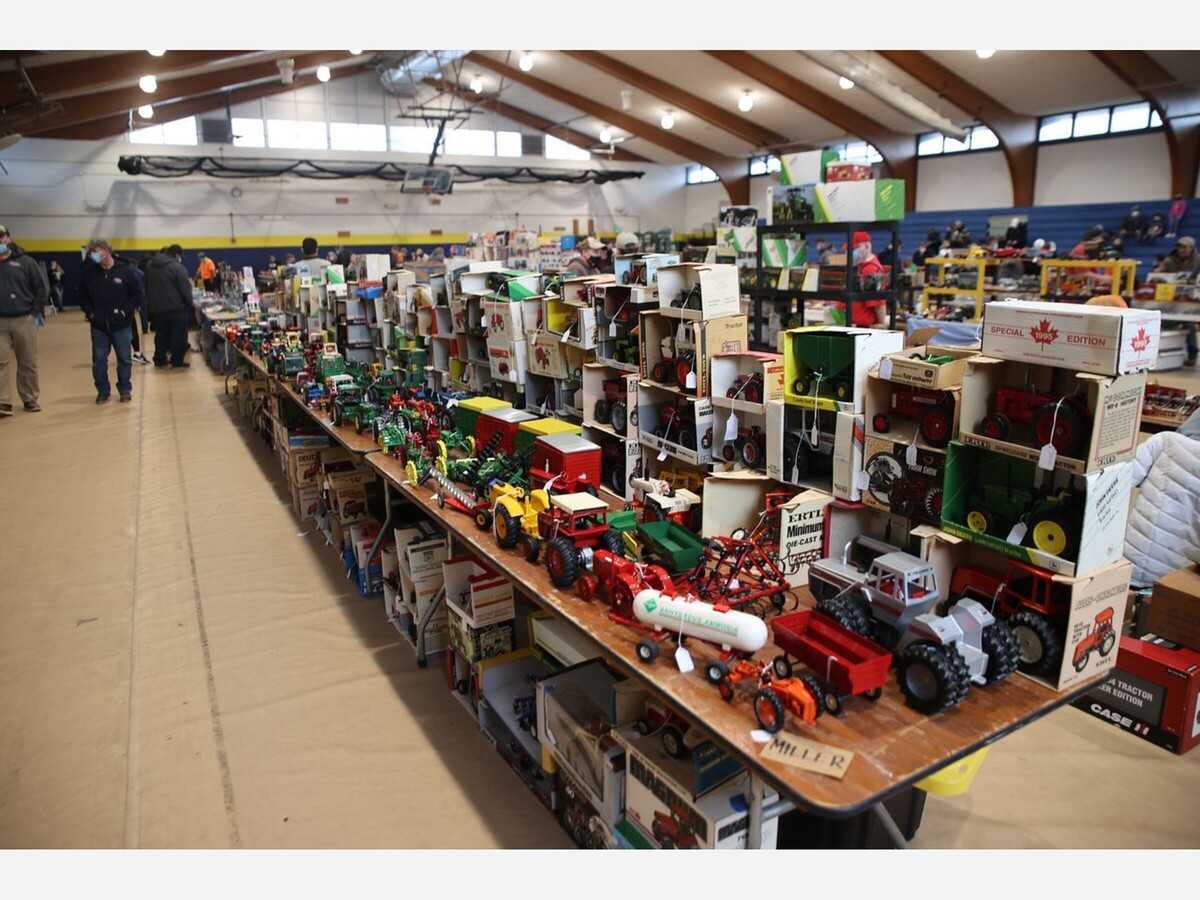 It appears to be that time of year - when events on community calendars are few and far between.
Help your friends and neighbors find great things to do, right here in Saline. Post to our free community calendar.
...
4 things to do this weekend: Friday, Jan 27 - Sunday, Jan 29
Subscribe to our newsletter to stay up to date on local events and things to do.
---
FEATURED EVENTS
Liberty School
35th Annual Benefit for Saline High School FFA Chapter. 8-11am pancake breakfast, 9am-2pm Farm Toy Show, 11am Kids pedal tractor pull
Adults: $5, Ages 6-12: $3, Age 5 and under is free [more details]
---
Other Events
Saline Rec Center
Saline Recreation hosts Swim-A-Saurus Rex, from 5:30 to 7 p.m., Jan. 27. Cost is $12 a person. Ages 2+There will be plenty of dinosaur toys to play with and take home at the end of the evening.
The event will run from 5:30 - 7 p.m. January 27. Cost is $12 a person. Adults must join their children in the pool.
The registration deadline is 1/26 if the event isn't sold out. No walk ins. More info at https://salinerec.com/ViewCourseActivityDetails.aspx?id=C137364 [more details]
---
The Creature Conservancy
Pokémon Weekend at The Creature Conservancy. Adult Trivia Night on January 27, 7:00PM-9:30PM. $35/person. Tickets include beer/wine tasting. Pokémon Family Animal Night, January 29, 6:00PM-8:00PM. $25/adults, $15/kids 8-17. Pre-registration at both events is required. Visit www.thecreatureconservancy.org. [more details]
---
Liberty School
Pancake Breakfast 8:00 AM - 11:00 AMFFA Farm Toy Show 9:00 AM to 2:00 PMAdults $5.00, Age 6-12 -$3.00, Age 5 and under FREE11:00 AM Michigan Pedal Pullers Tractor Pull [more details]
---
You're in the loop! For more things to do, or to post your own event, visit our Community Calendar.