Saline Wrestlers Furlong, Harbach, Barbarino and LaFleur Advance to Regional
Image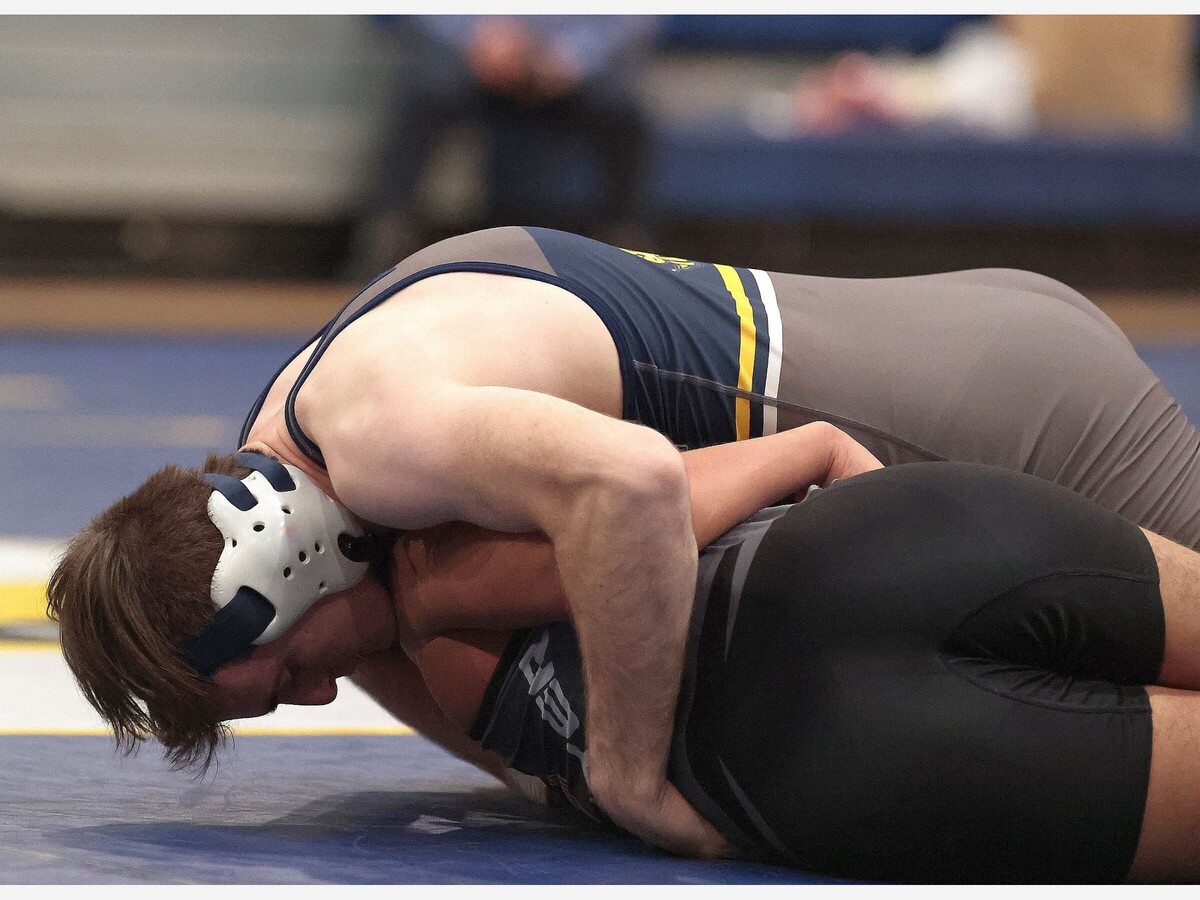 Four Saline High School wrestlers are moving on in the individual state tournament.
Isacc Furlong, Jason Harbach, Brice LaFleur and Kyle Barbarino finished in the top four in their weight classes in the MHSAA Individual District Tournament Saturday at Livonia Stevenson.  That qualified the foursome for this week's MHSAA Regional Tournament at Saline High School.
A top-four finish in the regional qualifies a wrestler for the state finals tournament at Ford Field March 3-4.
LaFleur, a freshman with a 38-2 record, wrestled all the way to the 106 pound championship bout before falling in a  3-1 decision. He defeated Plymouth's Hoang Huynh with a pin at 21 seconds and then won a 5-0 decision over DCC's Nathan Walkowiak in the semifinal.  He lost to DCC's Wyatt Lees, 3-1, in the championship.
Sophomore Isaac Furlong, 25-16, took third in the 215-pound division. Furlong opened the day by pinning Livonia Churchill's Jason Carden at 2:19. He lost to eventual champion Connor Bercume, of DCC, in the semifinal. In the blood round, Furlong bested Salem's Travis Dulong, getting the fall at 2:43. Furlong then won the consolation final, pinning Plymouth's Nicholas Chapital at 5:07.
At 285, senior Jason Harbach, 28-15, took third. In his first match, Harbach pinned Churchill's Michael Maiek at 5:38. In the semifinal he lost to Skyline's Jarel Reid by pin. In the blood round, Harbaugh stayed alive by pinning Livonia Stevenson's Grant Maxwell at 1:40. Then, in the consolation final, Harbach had a rematch with Maiek and won by pin at 4:22.
At 157, senior Kyle Barbarino, 23-13, took fourth. He started by pinning Salem's Matthew Wu at 1:51. In the quarterfinals he defeated Ann Arbor Huron's Mohamad Abufarha, 16-6. Barbarino lost in the semifinal, falling to eventual champion Darius Marines of DCC. In the blood round, Barbarino defeated Churchul's Kannon Hyatt with a pin at 2:08. In the consolation final, Barbarino lost a 7-0 decision to Trent Wiloughby.
Saline had 14 wrestlers at the tournament.
Cade Umpstead and Ayden Burton wrestled at 150, Noah Barnett wrestled at 165, Eli Johnson at 175, Tyler Fedototszkin wrested at 190, Anthony Calati wrestled at 106, Luc LaFleur wrestled at 120, Anthony James wrestled at 126 and Jacob Clause and Dylan Crum wrestled at 132.