Saline High School Drama Club Presents Footloose March 3-5
Image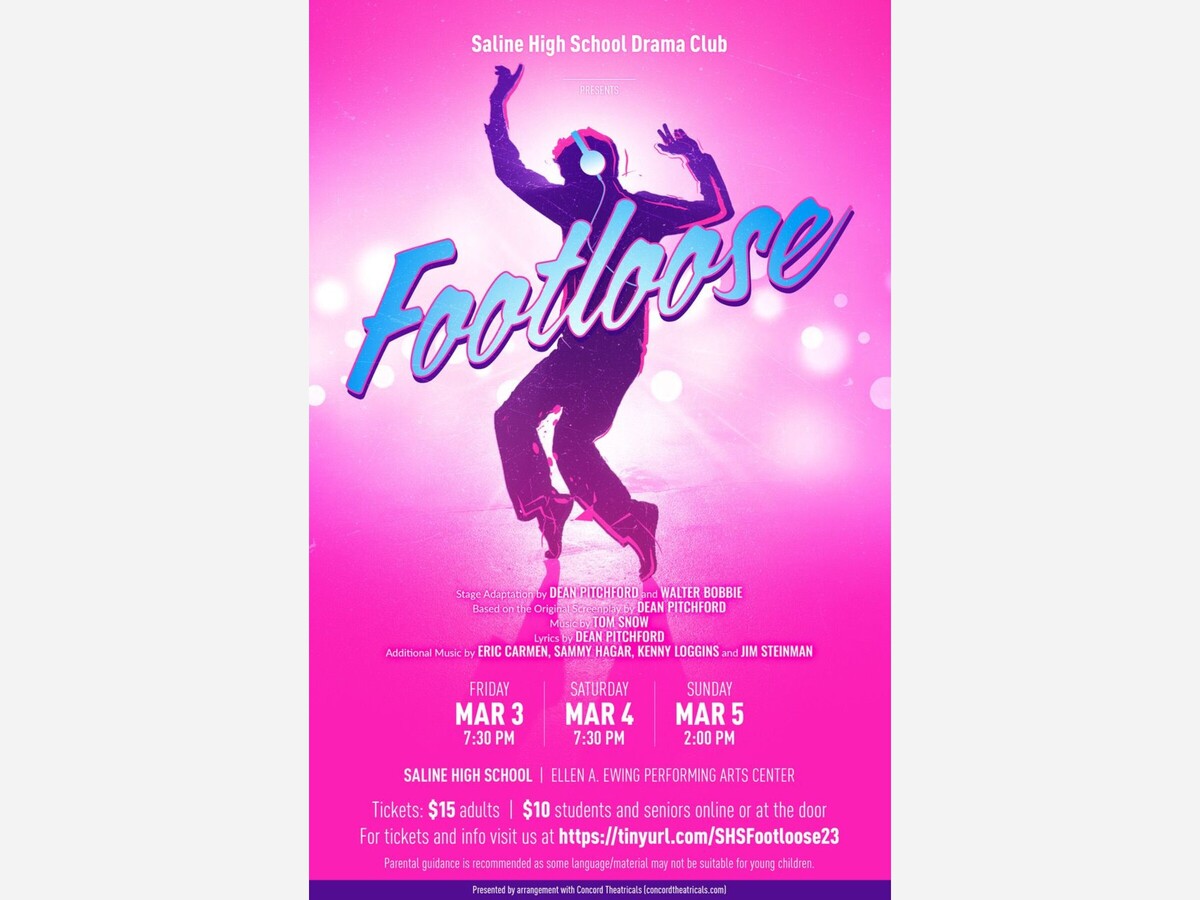 The Saline High School Drama Club presents... Footloose the musical March 3-5. When Ren and his mother move from Chicago to a small farming town, he is not prepared for the strict local laws, including a ban on dancing instituted by the local preacher, who is determined to exercise control over the town's youth. When the reverend's rebellious daughter sets her sights on Ren, her roughneck boyfriend tries to sabotage Ren's reputation, with many of the locals eager to believe the worst about the new kid. The heartfelt story that emerges pins a father longing for the son he lost against a young man aching for the father who walked out on him.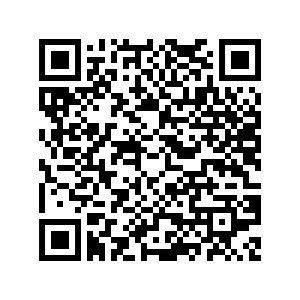 To the rockin' rhythm of its Oscar and Tony-nominated Top 40 score, augmented with dynamic new songs, Footloose celebrates the wisdom of listening to young people while guiding them with a warm heart and open mind (concordheatricals.com)
Footloose is adapted for the stage by Dean Pitchford and Walter Bobbie, from the original screenplay by Pitchford, with music by Tom Snow and lyrics by Dean Pitchford. Additional music by Eric Carmen, Sammy Hagar, Kenny Loggins, and Jim Steinman.
Performances are Friday, March 3rd and Saturday, March 4th at 7:30 PM and Sunday, March 5th at 2:00 PM at Saline High School's Ellen A. Ewing Performing Arts Center. Tickets are $15 for adults and $10 for students and seniors over 65+ and are general admission. Tickets can be bought online (with a processing fee) at
or at the door.
The cast includes:
Conner Allen, Katie Booher, Emma Burns, Cooper Bush, John Chikwe, Willamina Churchill-Torres, Julianna Combs, Sarah Corrigan, Lauren Dinkelmann, Lynn Fountain, Clover Gatto, Sara Gava, Katie Holmes, Ella Hopson, Luke Johnson, Quin Johnson, Tessa Larsen, Carmen Lauchu, Gabe Lindemann, Anika Lindstrom, Jayden Means, Clara Meyers, Callahan Miltenberger, Shepard Orwig, Sophia Parisek, Holly Peavler, Arlo Ringle, Isaac Roughton, Cael Sutherland, Annie Thompson, Kris Tuttle, Kellie VerWoert, Lana Wagner, Kaden Waldrop, Max Watkins, Mikey Williams, and Sophia Zebrowski. Artistic staff includes: artistic director/producer Kristen Glatz, vocal director Jane Panikkar, choreographer Lisa Holland, and music director, Sarah Altenburg.
For more information or to buy tickets, go to https://tinyurl.com/SHSFootloose23
or email glatzk@salineschools.org.
More News from Saline