BASKETBALL: Saline Shreds Ypsilanti, Advances to District Championship
Image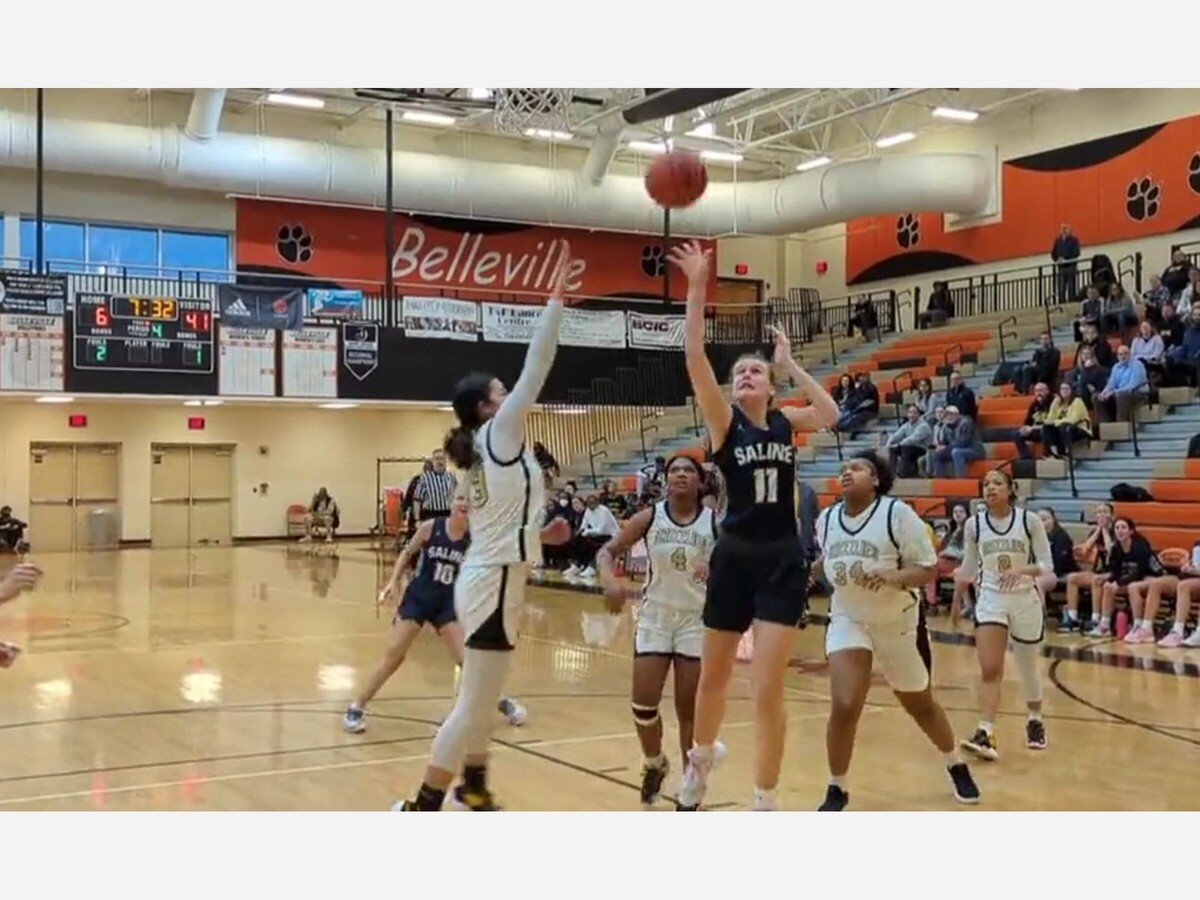 BELLEVILLE - The Saline varsity girls' basketball team defeated Ypsilanti, 47-10, to advance to the district championship game.
The Hornets will face host Belleville, who defeated Lincoln, 86-34, in the final at 7 p.m., Friday at Belleville. Saline and Belleville have not played this season.
"This was a great team win! We really shared it well and had so many people do incredible things. Now it's time to get back to prepare against a tough Belleville team," coach Leigh Ann Roehm said.
Stats:
Anna Hesse 10 points, 6 rebounds, 3 blocks, 3 assists
Keira Roehm 8 points, 5 rebounds, 5 assists
Taylor Kangas 8 points, 3 steals, 2 assists
Kate Stemmer 4 points, 5 rebounds, 6 steals, 3 assists
Kadyn Maida 4 points, 4 rebounds, 5 steals, 2 blocks
Beth Ann Ford 4 points, 3 rebounds
Lindsey Clarke 4 points
Hadley Griffin 3 points, 2 rebounds, 3 steals
Payton Maloney 2 points, 2 rebounds, 2 assists
Video highlights:
More News from Saline