Varsity Blues Sock Hop Fundraising Gala at Weber's March 18
Image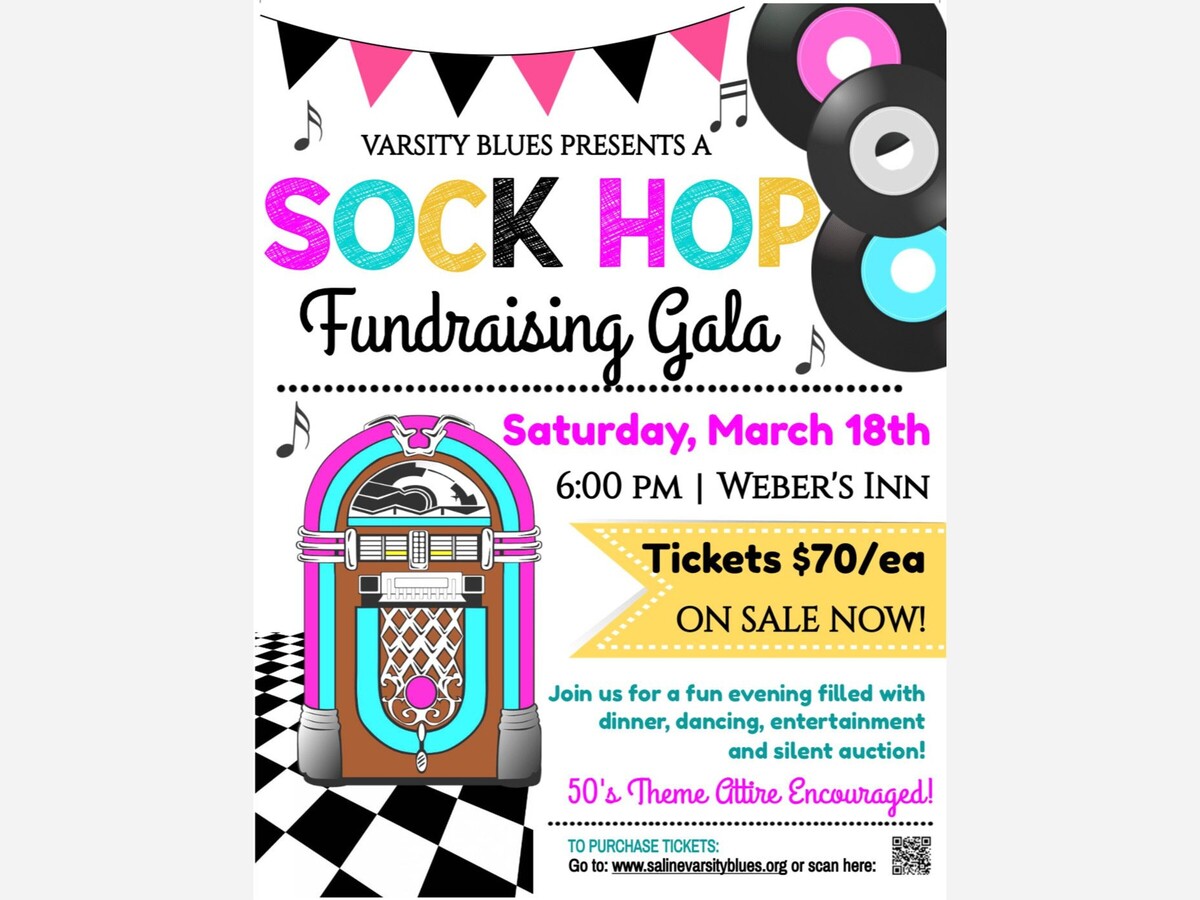 Saline Varsity Blues, a non-profit performing youth show choir, holds its annual gala on March 18 at Weber's in Ann Arbor.
Tickets for the sock hop fundraising gala cost $70 each and can be purchased at www.salinevarsityblues.com.
The event begins at 6 p.m. and promises a night of dinner, dancing, entertainment, and more.
For more information, email  salinevarsityblues@gmail.com
More News from Saline