What to do in Saline this weekend: Craft Show, Fish Fry, Varsity Blues Sock Hop, Home Show and More
Image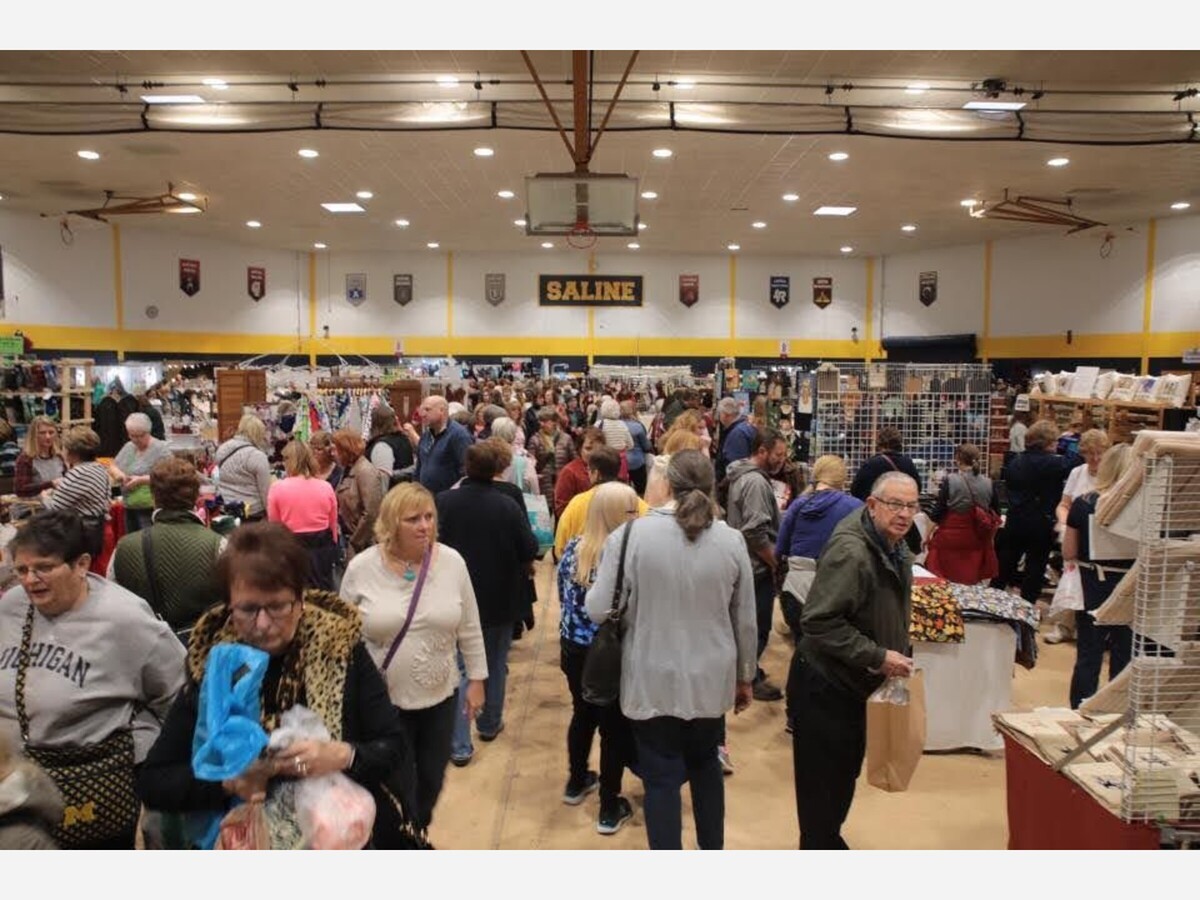 Spring starts on Monday - get a head start by having fun this weekend right here in town.
Before we get to our calendar, here are some things to know about the days ahead.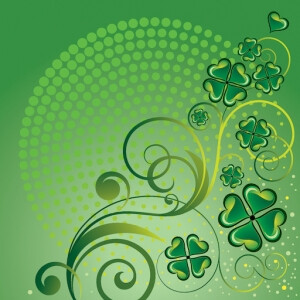 First of all, obviously, March 17 is St. Patrick's Day.
Saint Patrick's Day is celebrated in more countries than any other national festival. St Patrick, who is the patron saint of Ireland, is credited with bringing Christianity to Ireland. He also purportedly used the three-leaved shamrock as a visual explanation for the Holy Trinity. On this day, people engage in widespread revelry including attending lavish parades, dine on traditional Irish meals, wear green — the official shade of St. Patrick, and gather with family and friends. It is a time for those of Irish descent the world-over to celebrate their heritage. However, often on St. Patrick's Day, everyone has a touch of Irish for the day!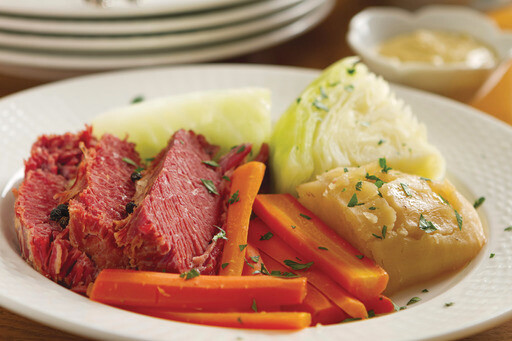 Friday is also National Corned Beef and Cabbage Day.
Corned beef and cabbage is a meal traditionally enjoyed on St. Patrick's Day. It is part of the celebration and deserves all the attention it gets this time of year.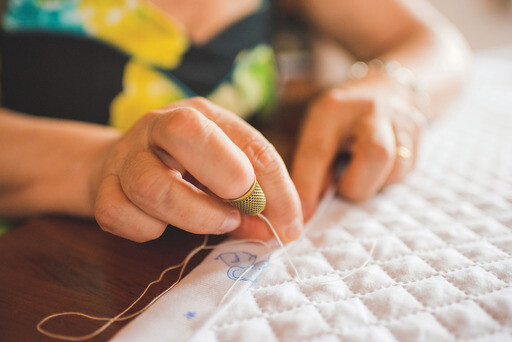 Saturday, March 18, is National Quilting Day. You may find quilts at the Saline Spring Craft Show at Saline Middle School (more details below). If not, head to the Quilting Season - where it's quilting season in spring, summer, winter or fall - located at 7025 E. Michigan Ave, Suite A3.
...
10 things to do this weekend: Friday, Mar 17 - Sunday, Mar 19
Subscribe to our newsletter to stay up to date on local events and things to do.
---
FEATURED EVENTS
Saline Middle School
8 a.m. to 3:30 p.m.Admission is $4. Children 10 and under enter free.Over 150 creative craft persons, showcasing their most recent and exceptional work, from throughout Michigan, Illinois, Indiana, Ohio, Minnesota and Wisconsin will travel to this 24th annual show starting at 8 a.m.-3:30 p.m. on Saturday at the SALINE MIDDLE SCHOOL, 7190 N. Maple Road, Saline, MI. Crafters' wares will include seasonal decorating décor, baskets, jewelry, tole painting, folk art, quilting, primitives, stained… [more details]
---
Weber's Ann Arbor
Gala and Silent Auction Fundraiser for Varsity Blues. The High School Cast will perform selections from their upcoming tour show. Tickets online at www.salinevarsityblues.com
[more details]
---
Other Events
St. Andrew Church
Fish Fry: Saline Knights of Columbus. Baked tilapia, beer-battered fried cod, salad, fries, beverages, homemade cheesy potatoes, broccoli salad, coleslaw, mac & cheese, and desserts. 4-7 p.m., St. Andrew's Catholic Church, 910 Austin, Saline. $15 (seniors age 60 & over, $10; kids ages 6-12, $10; kids under 6, free). 355-8277. [more details]
---
The Creature Conservancy
Creatures of the Night at The Creature Conservancy. Friday, March 17, 7:00PM-9:00PM. Ages 18+. Pre-registration is required. $25/person. For more info, call 734-929-9324 or visit thecreatureconservancy.org. [more details]
---
Washtenaw Farm Council Grounds
Saturday 9am-6pm | Sunday 10am-5pm
Find home improvement pros & products and helpful people to discuss your project. See over 120 vendors to compare & learn from. Sit in on live presentations, and ask questions specific to your needs and interests.$5 Admission at the Door, ages 12 & under free. Join our email list for a printable FREE admission pass at https://www.bragannarbor.net/email/
[more details]
---
Saline Rec Center
Bring your American Girl Doll to the Rec Center for a day at the spa with Buff City Soap. They will help you create and decorate 8 mini Fruity Loopy scented bath bombs (a $36 value!) that you will get to take home.
There will be crafts, snacks for you and your doll and a whole lot of good clean fun!
$40 per child
This event is great for children ages 4 - 12
Time slots:
9:30 - 11:30 am - SOLD OUT
12 - 2 pm
2:30 - 4:30 pm - SOLD OUT
Registration deadline is 3/17 if it is not sold out sooner. You… [more details]
---
Weber's Inn
Varsity Blues Sock Hop Fundraising Gala. Saturday, March 18, 6:00PM at Weber's Inn, Ann Arbor. Tickets are $70/person. [more details]
---
Saline American Legion Hall
Jim Burd plays a three-hour rock-and-roll set at the Saline American Legion Hall. Open to the public. [more details]
---
Washtenaw Farm Council Grounds
BRAG Ann Arbor Home, Garden and Lifestyle Show at Washtenaw Farm Council Grounds. Saturday, March 18, 9:00AM-6:00PM.  Sunday, March 19, 10:00AM-5:00PM. Admission $5 at the door, kids under 12 free.  [more details]
---
Saline High School
 Award winning multi-instrumentalist Jake Blount will lead "hands-on" workshops for fiddle and banjo. Participants should have familiarity with their instrument. There are two separate workshops, bridged by a verbal presentation, which everyone is encouraged to attend!3 :00 - 4:15 Fiddle workshop4:15 - 4:30 A verbal presentation by Jake, who will talk about his history and his music4:30 - 4:45 Break  4:45 - 6:00 Banjo workshop(Use the east entrance to the school, and follow the… [more details]
---
You're in the loop! For more things to do, or to post your own event, visit our Community Calendar.
More News from Saline