Learn Pickleball, America's Fastest Growing Sport, at the Saline Area Senior Center
Image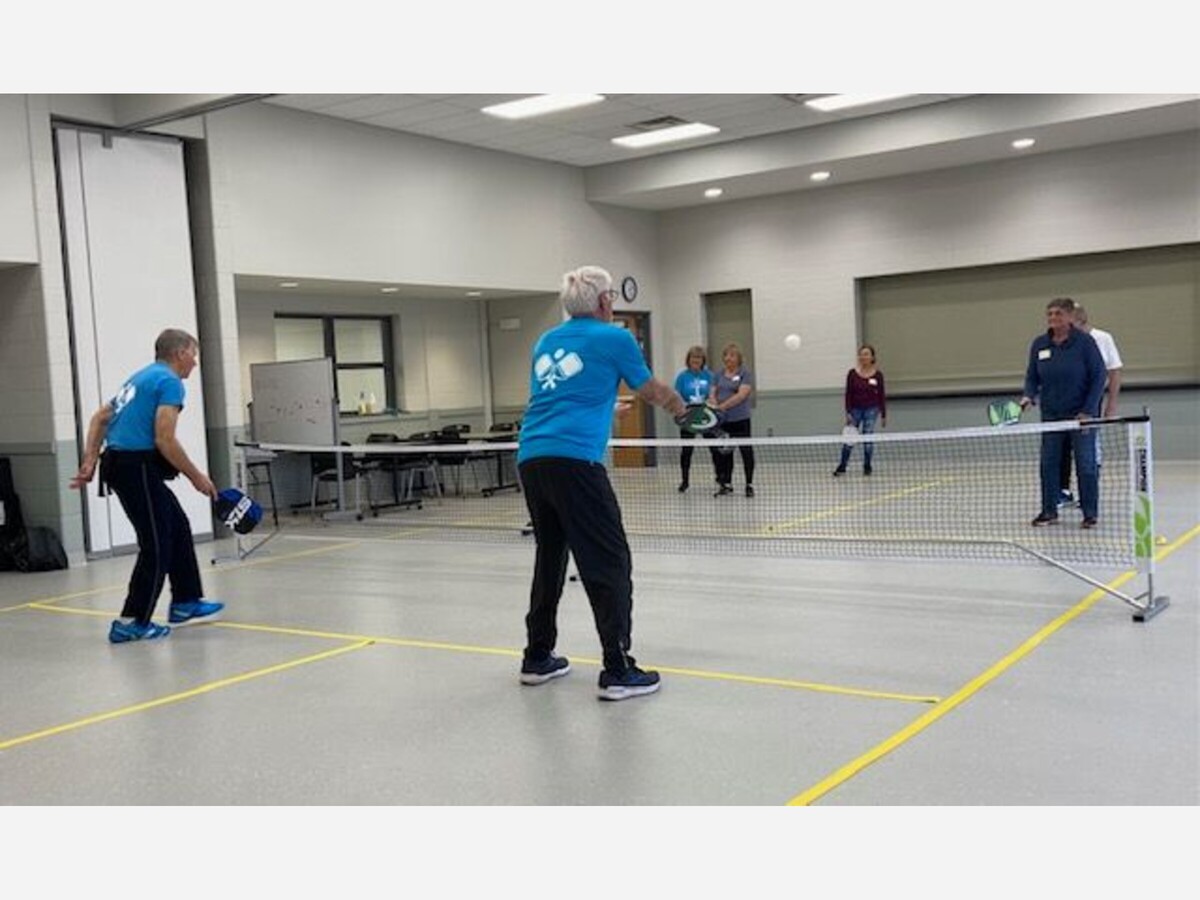 Pickleball is the fastest-growing sport in the United States, with nearly five million players participating. A cross between tennis, badminton and ping pong, this sport has gained in popularity for the young and not-so-young, providing physical exercise and a social outlet for many.
Andrea Lewis, program coordinator at Saline Area Senior Center, noted that fourth graders at Heritage Elementary recently completed a pickleball unit, showing its versatility for all ages.
"We play at Liberty gym on Mondays, Wednesdays and Fridays. In the summer, we play partly indoors and partly outdoors. It's nice now that Liberty gym is air-conditioned," she said. "We are doing the training here at the senior center for March and April, and we will have more for May and June. If people are interested, they can call the senior center for more information. It's a really welcoming, nice group."
In warmer weather, clinics can be held at the outdoor courts.
"In May and June, we'll be able to expand and make our clinics a little bit bigger. Right now, the max is between six and eight, just so people are comfortable."
Paul Backlas organizes the clinics and the open play times at Liberty school gym. He has been playing pickleball in Saline for nine years.
"I like the activity, naturally, and I like the socialization," he said. "I've met a lot of new friends, and I like the fact that it's co-ed. Men and women can play the same. If you have any hand-eye coordination, you can learn."
"At one time, when we were playing at Liberty, I had 52 people. I have six courts over there, so I can put 24 people playing at a time," he said.
Backlas began this week's clinic by explaining the game, from serving and scoring to volleys and "the kitchen".
Dean Avery, another clinic instructor, then explained the four shots of the game, demonstrating the dink, the volley, the groundstroke and the serve. Clinic participants formed two groups, and instructors led drills with each group. They demonstrated proper grip and technique, and offered encouragement to all players.
Senior center members can participate in open play at Liberty school on Monday, Wednesday and Friday afternoons from 3 p.m. to 4:45 p.m. for $3. Non-members can play for $5.
Backlas noted the advantages of becoming a senior center member for only $15 for the yearly membership. After three gym sessions, the membership pays for itself, he added.
For more information on future clinics and open pickleball sessions, call the Saline Area Senior Center at 734-429-9274 or visit salineseniors.org.
More News from Saline