TRACK & FIELD: Saline Girls Take 2 More Wins in the SEC Red
Image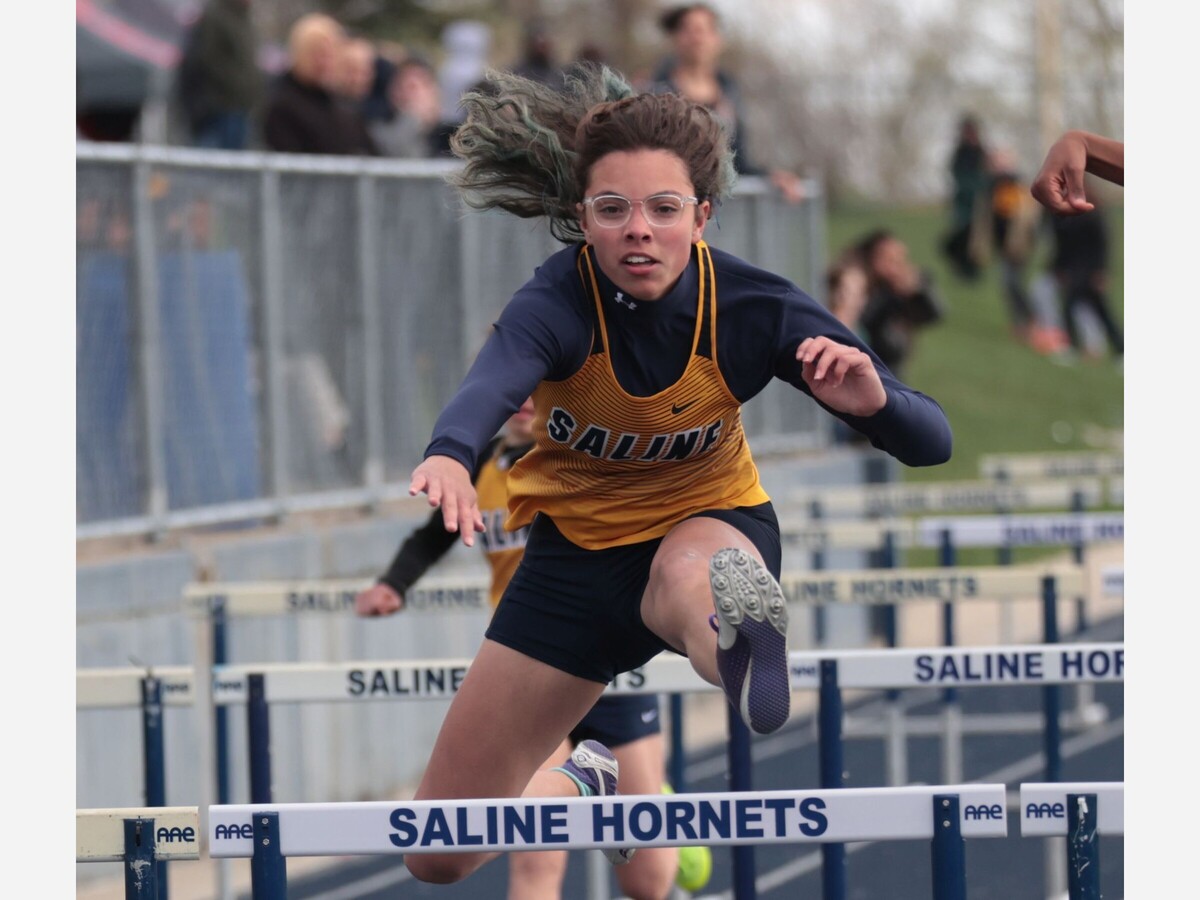 Saline's girls' track and field team stayed unbeaten in the SEC Red after picking up two wins Tuesday at home to Bedford and Huron.
Saline beat Huron, 82-54.5, and Bedford, 112-25. Huron beat Bedford 95.5-27.5.
Huron gave Saline some trouble on the track in the sprints, but otherwise, Saline dominated.
In the 3200 relay, Corynn Gady, Lillian Schlack, Aubrey Stager and Madison Rogan won in 9:50.27. Gady, Mackenzie Sellenraad, Mia Rogan and Grace oberski won the 1600 relay in 4:06.65.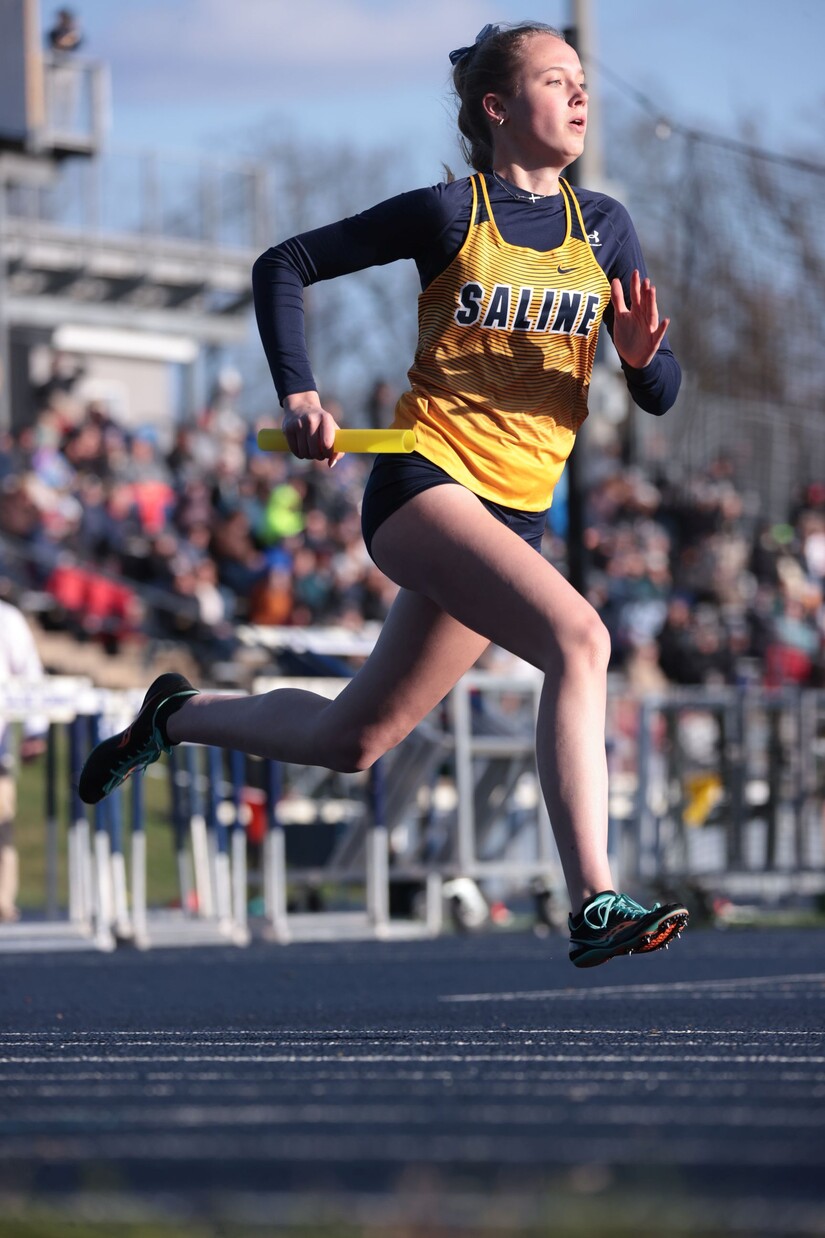 Huron won the 800 relay in 1:47.2. The Saline team of Evalyn Ledy, Lola Lange, Mahalia Staton and Charlotte Warren placed second.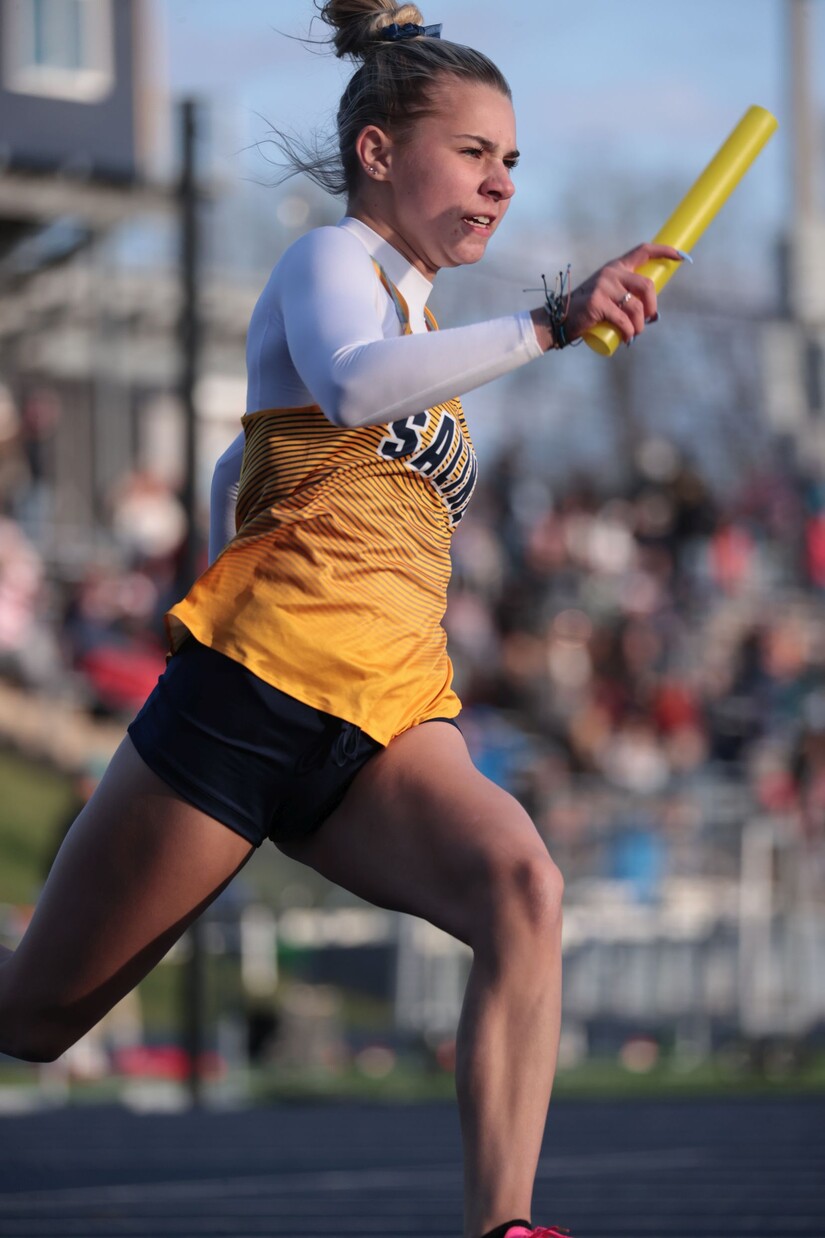 Saline's 400 relay team of Ledy, Jacki Kolano, Nicole Warren and Jenna Griffin won in 52.16 seconds.
Senior Jennifer Gage won the 3200 in 13:15.39. She led a foursome of Hornets, including Laney Alig, Grace Roth and Lillian Schlack, over the finish line, with all four finishing within a half second of each other.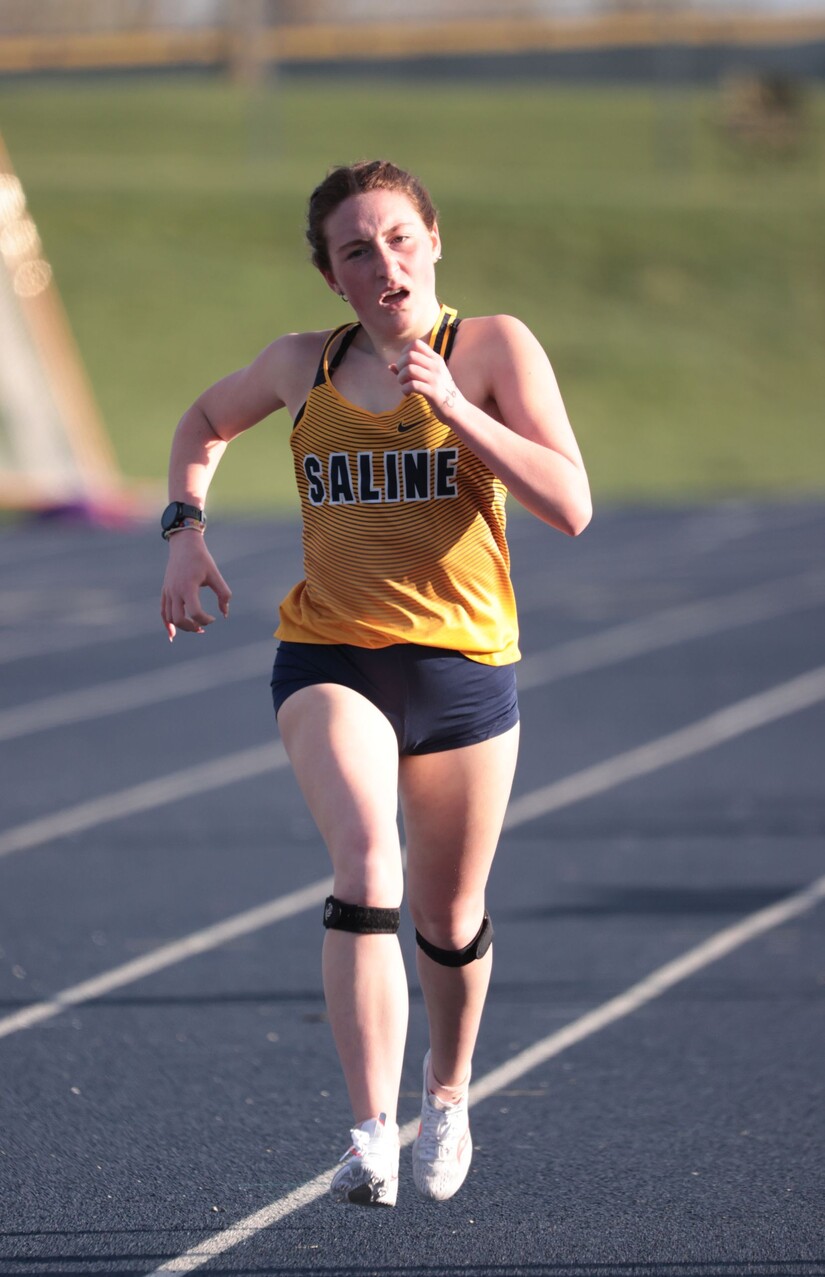 Laney Alig won the 1600 in 52.76 seconds. Sellenraad was second and Abby Roth took third.
Mia Rogan won the 800 and the 400. She won the 800 in 2:23.94. Schlack was third, Grace Oberski was fourth and Madison Rogan was fifth.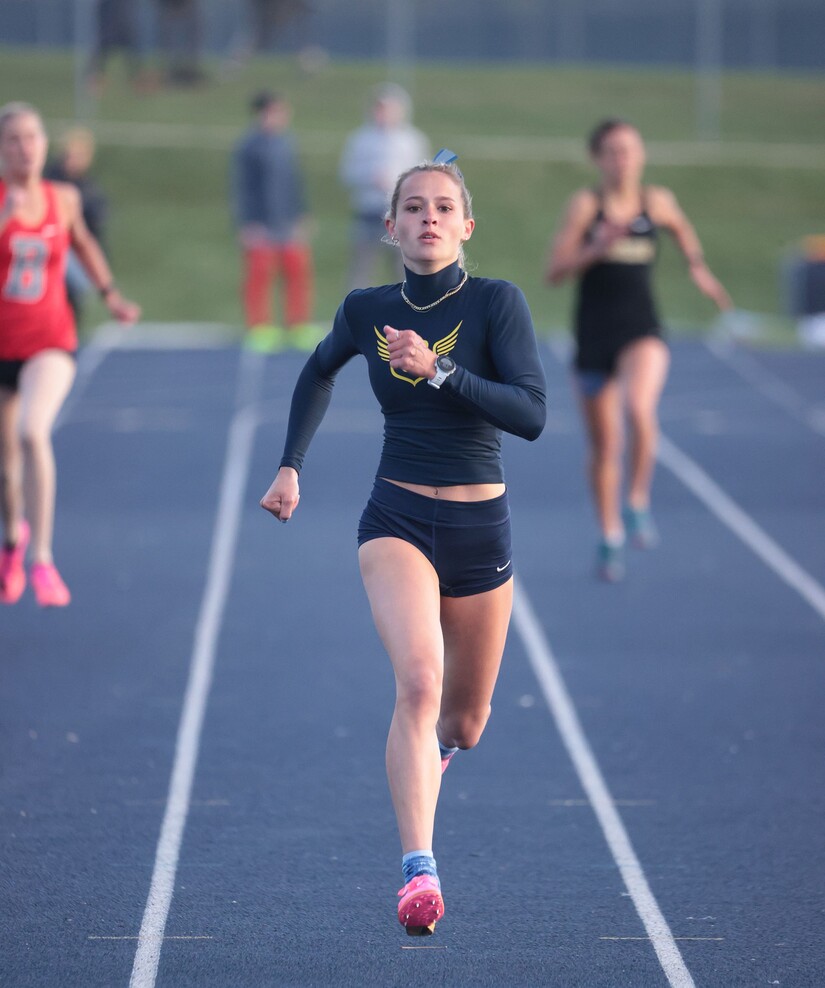 Mia Rogan won the 400 meters by nearly four seconds, in 58.18 seconds. Gady was third.
Saline's fastest runner in the 200 was Nicole Warren (2nd place, 28:11).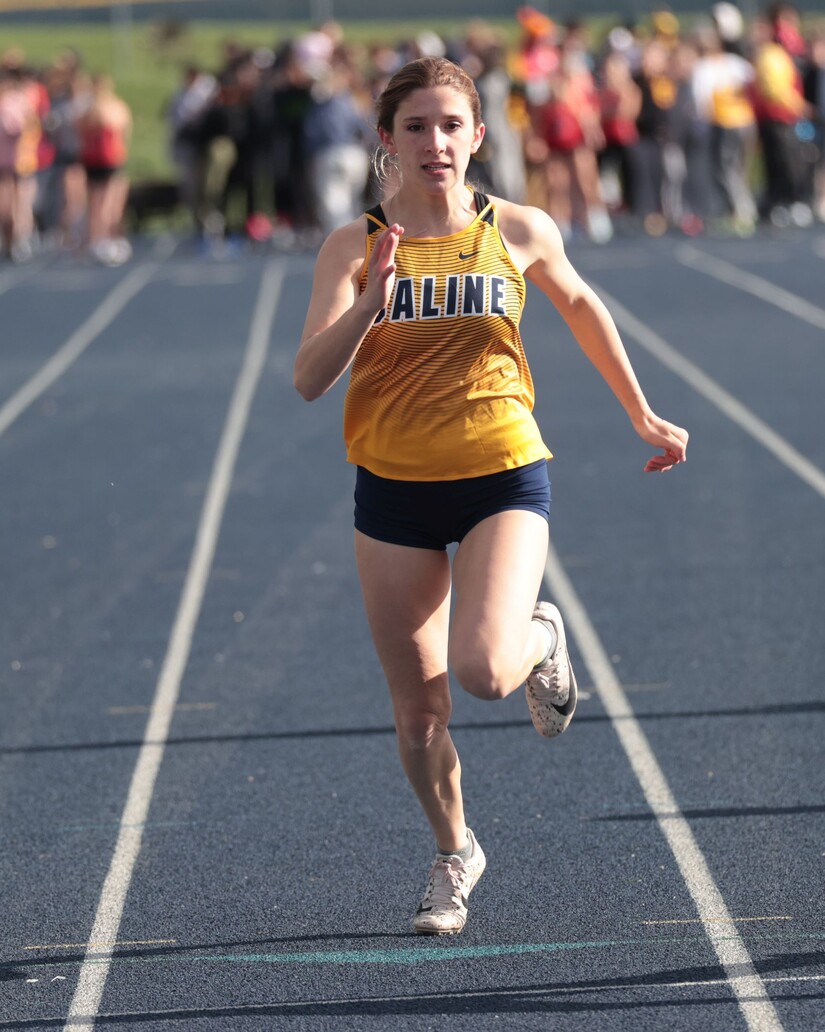 Jacki Kolano was third in the 100 (13.54).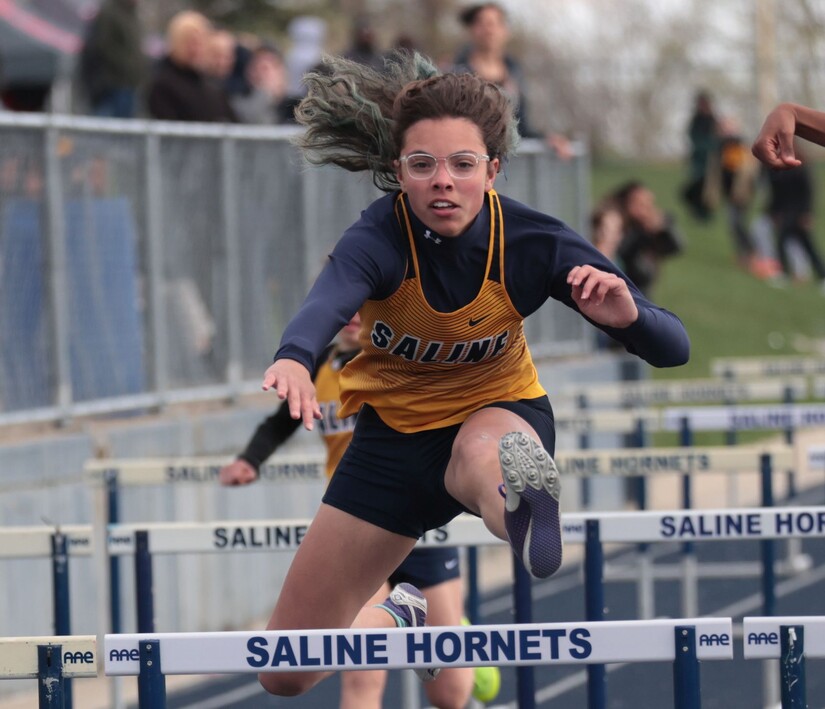 Shyla Smith won the 100 hurdles in 18.1 seconds. Lindsey Clarke was third, Rachel Bryant-White was fourth, and Kailyn Austin was fifth.
Smith was second in the 300 hurdles (49.25).
In the field, Kolano won the pole vault, clearing 8'6. Aston Davis was third. Jenna Griffin leaped 15'5 to win the long jump. Nicole Warren was third and Grace Oberski was fourth.
Kaidyn Maida was fourth in the high jump, clearing 4'8.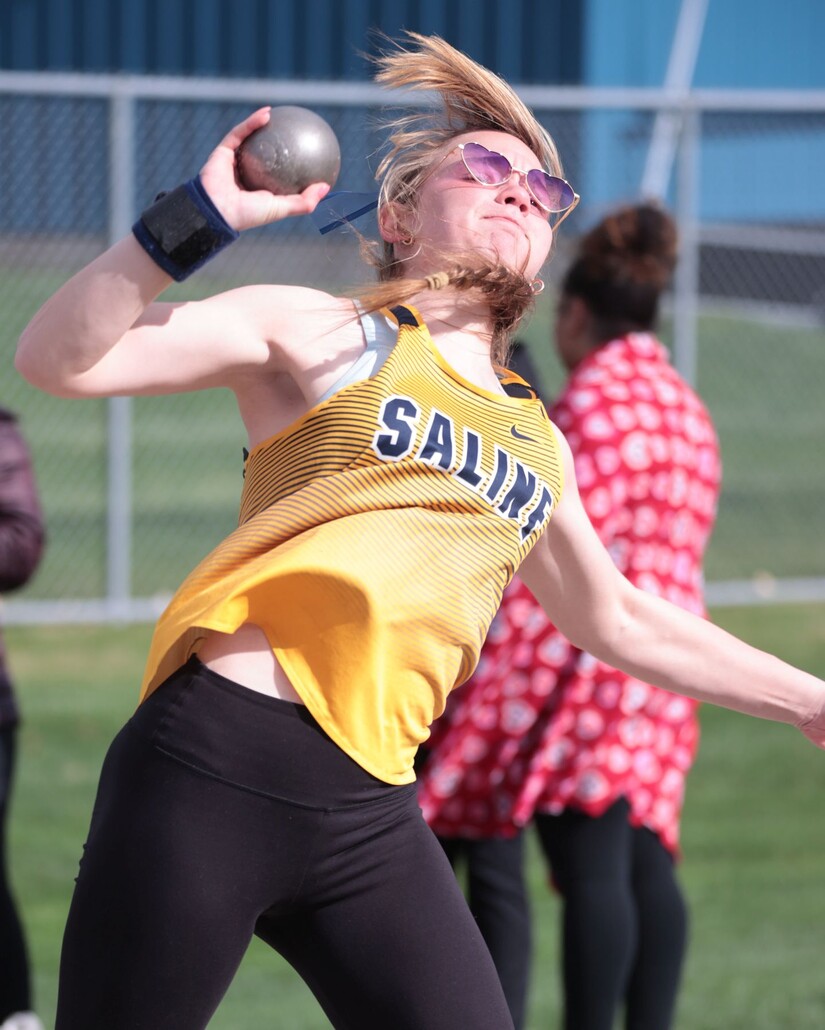 Mallory Platzer was second in the discus, throwing 89 feet. Ava Mitton was second. Platzer was Saline's best in the shot put, going 28-11.5 to take fifth.