One Man Dead, Mother and 2 Children Hospitalized After Police Pursuit Results in Fiery Crash
Image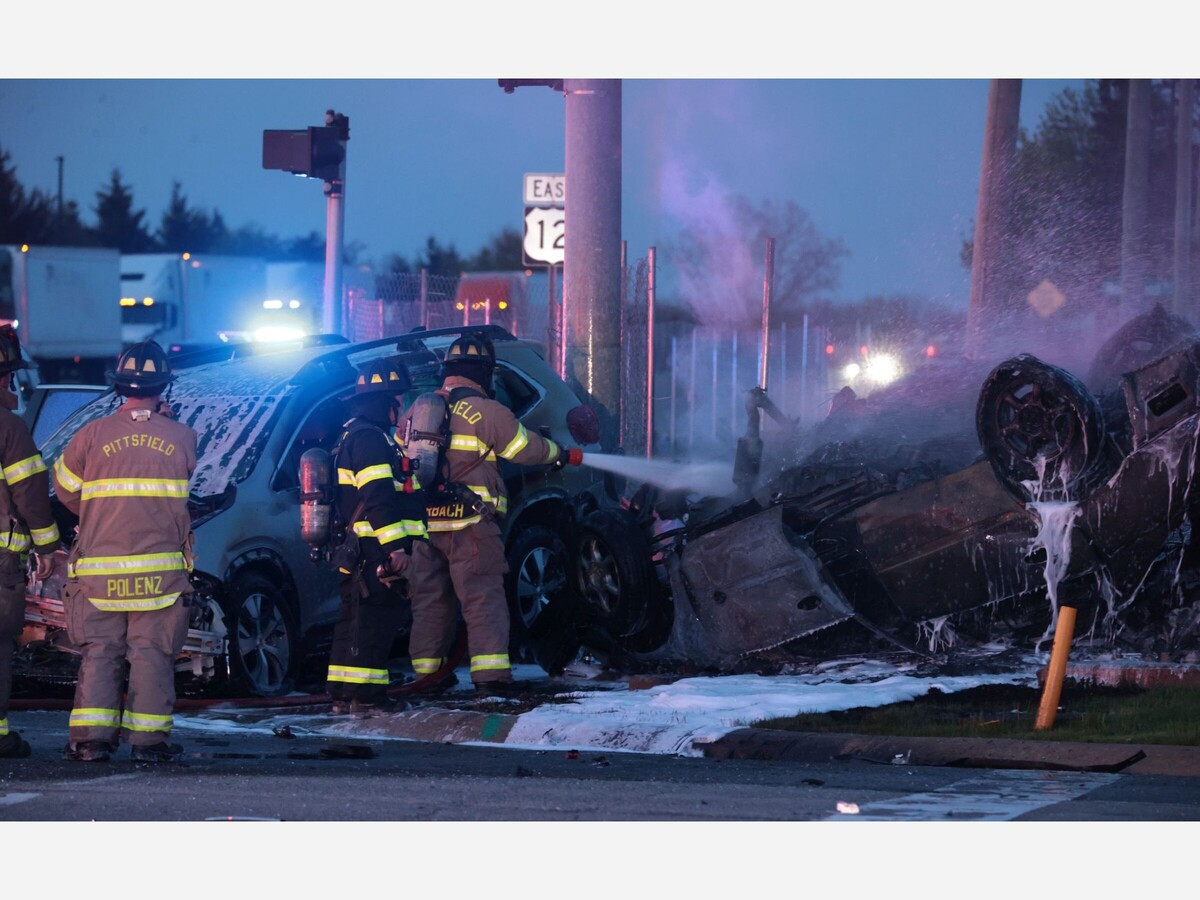 A man who led police on a pursuit reaching speeds of 90 miles per hour is dead after the pursuit resulted in a fiery crash at Moon Road and Michigan Avenue Friday evening.
A mother and her two children from Milan were also hospitalized. They were traveling in a southbound vehicle that was struck by the fleeing vehicle moving at a high rate of speed, according to the Pittsfield Township Department of Public Safety.
According to a press release issued by Saline Police Chief Marlene Radzik early Saturday morning, shortly before 8:30 p.m., an SPD officer saw a dark sedan with tinted windows driving recklessly southbound on Ann Arbor Street near Harper Drive. The officer attempted a stop, but the driver fled.
According to a scanner audio file on the internet, the officer reported to the dispatcher that the vehicle did not have plates.
The vehicle turned east on Michigan Avenue. Police followed. Speeds reached around 90 miles per hour, the officer told dispatch. The officer described traffic volume on Michigan Avenue as light and medium during two different updates to the dispatcher.
The driver of the sedan collided with an SUV traveling south on State Street, according to Radzik. The suspect's vehicle rolled over, striking a utility box and caught fire.  The driver was trapped in the vehicle. An SPD officer attempted to extinguish the fire as other officers removed the woman and her children from her vehicle.
Pittsfield and Saline Fire Departments were dispatched to the scene.
According to the Pittsfield DPS, the driver of the sedan was pronounced dead at the scene of the crash. Pittsfield police are working to determine the identity of the man.
A mother and her two children in the southbound vehicle were injured and transported to the University of Michigan Hospital by Huron Valley Ambulance, according to Radzik. The mother, 43, was listed in critical but stable condition. Her children, a nine-year-old boy and five-year-old girl, were listed in stable condition, according to information released by Pittsfield and Saline police.
Anyone with information about the crash is asked to contact the Pittsfield Township Police Department at:
734-822-8958 - Detective Bureau's Confidential Tip Line
734-822-4911 - Front desk general information line.
734-994-2911, ext 8 - Metro Dispatch request police response line.
Pittsfield Township Police and Saline Police are investigating the crash.
This marks the third Saline Police Department pursuit that has resulted in a crash in 2023.
On Jan. 8, police pursued a vehicle north on Ann Arbor-Saline Road. That vehicle crashed in Ann Arbor near Eisenhower Road. Occupants of the vehicle robbed the Saline Speedway store.
Early in the morning April 27, a police pursuit through Saline ended in a crash in Pittsfield Township.