Volunteers, Foundation Working to Ensure Every Saline Student as Internet Access Before School Resumes
Image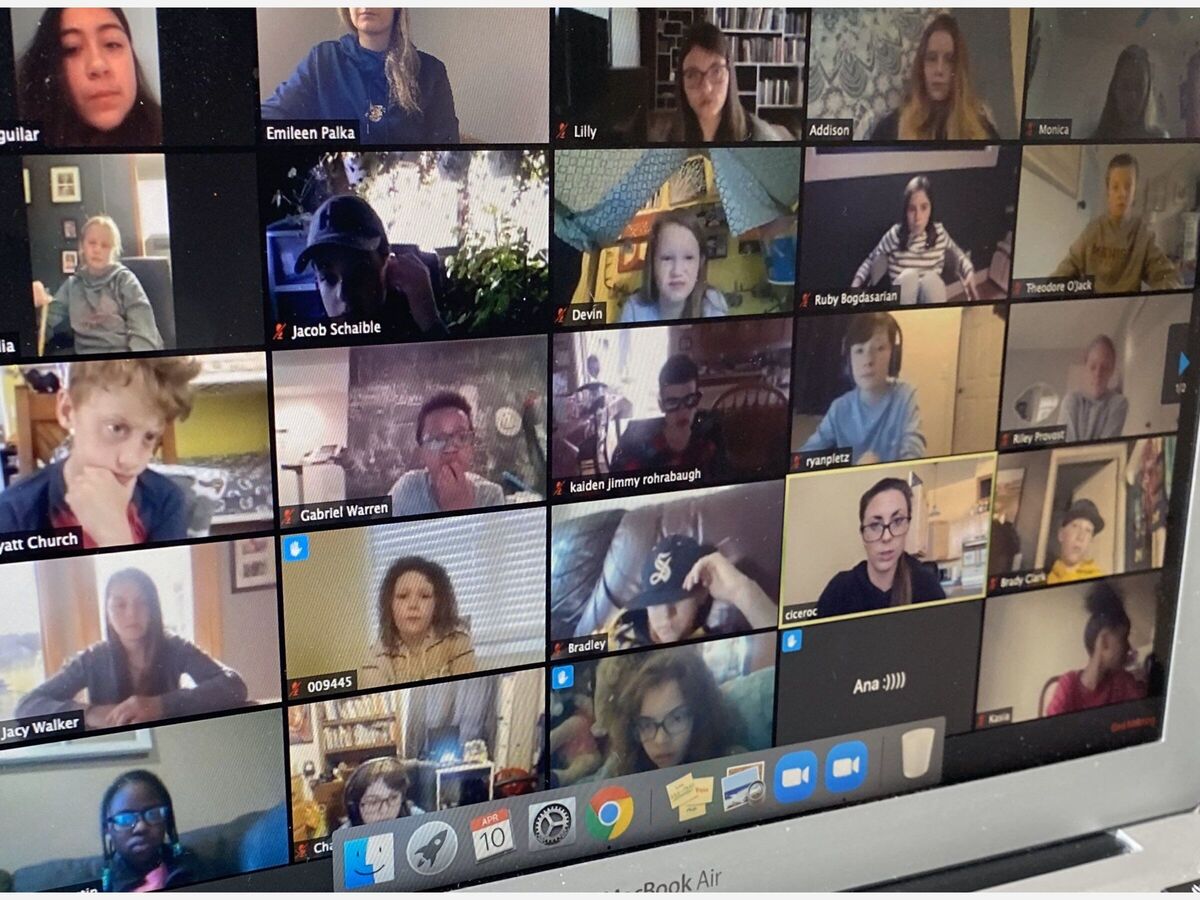 Every student in the Saline Area Schools district will start the school year with online-instruction. 
With school officials promising online curriculum will be more demanding and rigorous than it was last spring, it's never been more important to ensure every family in the district has access to a decent internet connection.
That's the goal of the people behind SalineLive, an enterprise founded by Troy Wissink and Ben Lilley. Wissink is the technology director for Saline Area Schools. Lilley, is an owner of Ann Arbor software firm, Qualutions, who has kids in the district and who serves on the Foundation for Saline Area Schools Board of Directors. They began discussing the challenges facing the district last spring. 
"We've all heard about the digital divide. Students who have access to internet and everything that comes with it. With all lessons being online, it's never been more important to reduce the digital divide," Lilley said.
Supported by the Foundation for Saline Area Schools, Lilley and Wissink are going to try to ensure every family in the district is connected reliably to the internet and has a strong enough connection to access the tools the schools will ask families to use this fall. They've set up SalineLive.org, a website where families can apply for assistance (they can also call 734-401-4010 for help).
So far, SalineLive has worked with a few local families. Wissink and Lilley are expecting a couple key factors to drive people to their service.
One is geography.
"Even before COVID hit, there were discussions at the county level about the lack of access to the internet in the rural areas," Wissink said.
School districts in urban areas have been able to work with major telecoms like Comcast to ensure students are linked to the internet. But in rural areas, the options aren't as apparent.
SalineLive is connecting some households with RuralReach, a growing local company that specializes in broadcast strong internet signals to people's homes in rural areas.
They've also used hotspots, which use mobile networks to help people in rural areas get the internet. The SalineLive team and its volunteers will help families get through the "onboarding process" with the telecom and make sure modem, router and internet repeater, if needed, to make the internet function throughout the home.
Then there is the financial piece. Some families struggle with the cost of high-speed internet.
SalineLive will help families find the most affordable adequate internet access. In the city, for example, that might the Xfinity Basics plan.
In some instances the Foundation for Saline Area Schools will pay the bill for the service.
Amherst Kreitz, Executive Director of the Foundation for Saline Area Schools, said the foundation is constantly talking to district leaders about how to best help the schools. Right now, supporting SalineLive is where its help is needed, Kreitz said.
"This was an essential need right now," Kreitz said.
When Kreitz explained the imperative to the foundation's corporate donors, they pledged support.
"When we had those conversations, they immediately understood the importance of what we were doing," Kreitz said.
The foundation is committing up to $60,000 for SalineLive. (Support the foundation's efforts here).
Saline Board of Education Trustee Tim Austin remarked about the foundation's support at the most recent board meeting.
"It's just amazing watching them and all they are doing for our school district. Even in this crazy (COVID-19) environment, they've secured $60,000 in sponsorships and they're getting more to make sure all our students can participate in online learning," Austin said.
Wissink and Lilley are volunteering their time in support of SalineLive. The initiative  isn't driven by the school district - but its leaders clearly support it and see the need.
"It is a unique approach and given the current context - it is a critical support for families. I applaud Ben and Troy for developing this idea and FSAS for funding it. I can see this becoming a model to bridge the gap until regional development of broadband access for all is a reality," Superintendent Scot Graden said.
The foundation and SalineLive are looking for volunteers to help people install devices and have their internet ready to go when class resumes. (Call 734-401-4010 or register online to volunteer.)
Wissink and Lilley aren't exactly sure how many families will need assistance. In the district's recent survey, 99 percent of respondents said they had internet access at home. 96 percent said their internet service allows for video streaming.
But that survey was conducted online - and surely missed some residents without access to high-speed internet. Wissink and Lilley estimated there are up to 100 families lacking reliable internet.
"We're going to try and find them, connect them, and make it work for them," Lilley said.