Officials Close Saline High School May 11 After 'Kill List' Posted in Restroom
Image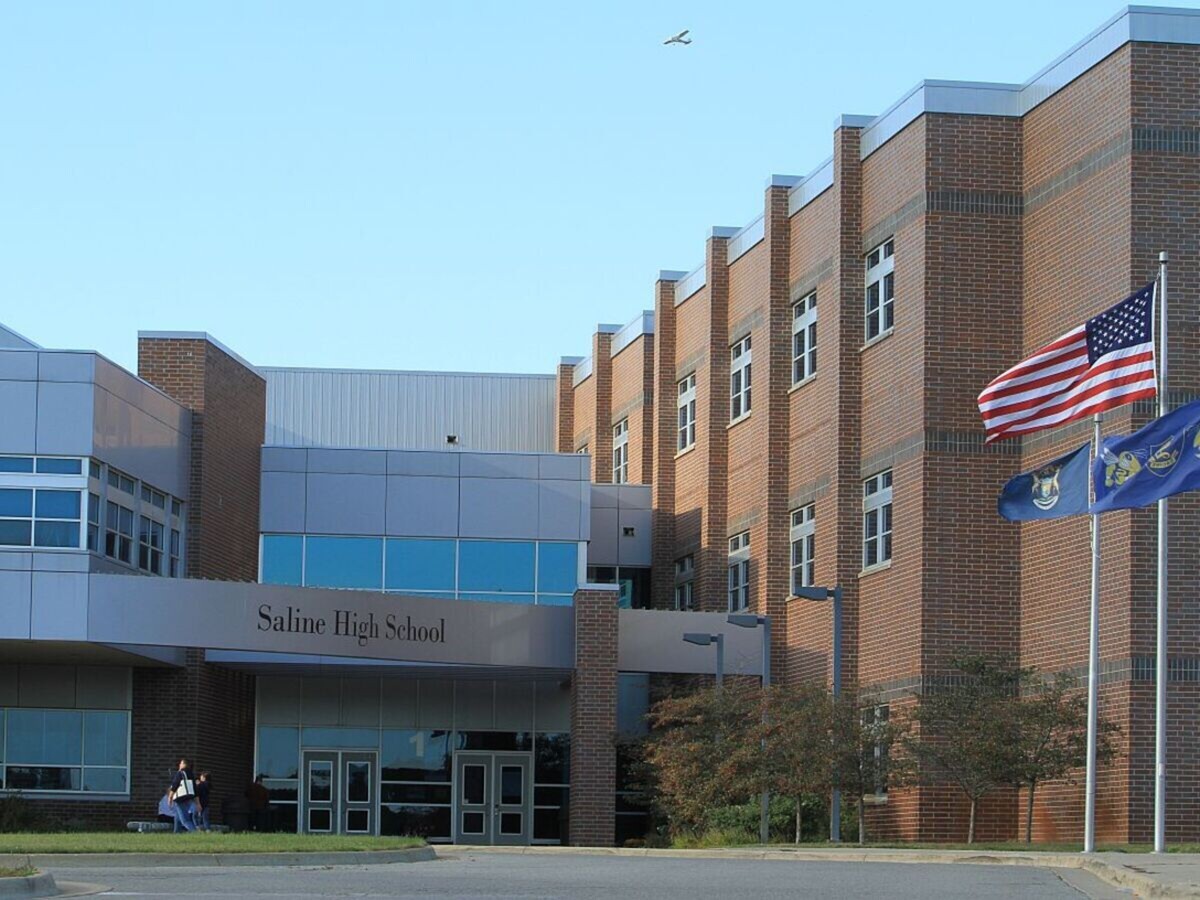 School officials have decided to close Saline High School on May 11 as the district's administration and police investigate threats made against students at the school.
According to a letter distributed by Saline High School Principal Theresa Stager, the administration learned Wednesday that threats were made against specific students on a specific day - Friday May 12. Pittsfield Township police and school officials are investigating.
Information obtained by The Saline Post indicates that someone wrote a "kill list" on a restroom wall in the high school. The list included the names of several students. There may have been lists in more than one location, according to a source. 
The picture viewed by The Saline Post reads:
Kill List
Friday May 12
@1:15
It includes the names of eight students.
The threatened students and their families have been contacted and provided with information, according to Stager's letter.
Superintendent Steve Laatsch declined to comment and referred The Saline Post to Stager's letter.
Anyone with information about the incident is asked to contact Stager at stagert@salineschools.org or to reach out to a trusted adult. Stager also said information could be shared on the Ok2Say platform, which allows for anonymous tips.
A decision on scheduled after-school activities and athletics will be announced in the early afternoon tomorrow.
On Tuesday night the district was notified by OK2Say of a "non-specific" potential threat at Saline High School. That threat was investigated by Pittsfield Township Police, Michigan State Police and the administration and deemed non-credible. The district notified parents of the threat an announced school would be held Wednesday with heightened vigilance. A source told The Saline Post yesterday's letter was about a message on a wall about "bombing" the school and that it was believed the message was very old. 
The district also notified parents Tuesday about a threatening statement made in the Saline Middle School cafeteria at lunch Tuesday. While police were called and protocols were followed, district officials said there was "no credible threat" to Saline Middle School at the time.
Officials praised people in the community for reporting potentially dangerous conduct to school officials.
The district also reminded families that there are harsh consequences for students who make threats against other students and staff.
"Our school handbooks and Board Policies detail very clear student expectations regarding threats. Gross misconduct by students involving threats will be addressed with discipline up to and including permanent expulsion from Saline Area Schools," wrote Superintendent Steve Laatsch in an email to parents.
Below is the most recent letter for Principal Stager:
Today, Wednesday May 10th, it was brought to the attention of Saline High School administration that a specific threat for May 12th, targeting specific students was made. Administrators at Saline High School are currently conducting a thorough investigation in partnership with Pittsfield Police Department. Students who were identified in the threat and families of those students have been contacted and provided with relevant information related to the incident. This incident is different in nature from the threat investigated yesterday.
In an abundance of caution and to enable administration and local law enforcement to continue investigating thoroughly, Saline High School will be closed for students tomorrow, May 11, 2023. A decision regarding tomorrow's after school activities and athletics will be announced early afternoon tomorrow.
If you/your child has any information related to this incident that could be helpful in this investigation, please report it to Principal Stager (stagert@salineschools.org), a trusted adult, or, if anonymous reporting is preferred, use the Ok2Say website or email address.
We thank our students for speaking up and continue to appreciate our partnership with the community and our law enforcement partners.
We understand that everyone responds to this type of information differently. If you/your student needs additional support, please know that our social workers and counselors are available to help.
Please refer to Dr. Laatsch's message earlier this year regarding the seriousness of these types of threats and related District response.
Thank you for your continued partnership,
Theresa Stager
Principal, Saline High School
More News from Saline