LACROSSE: Owen Miller's 6 Goals Pace Saline to Post-Season Victory
Image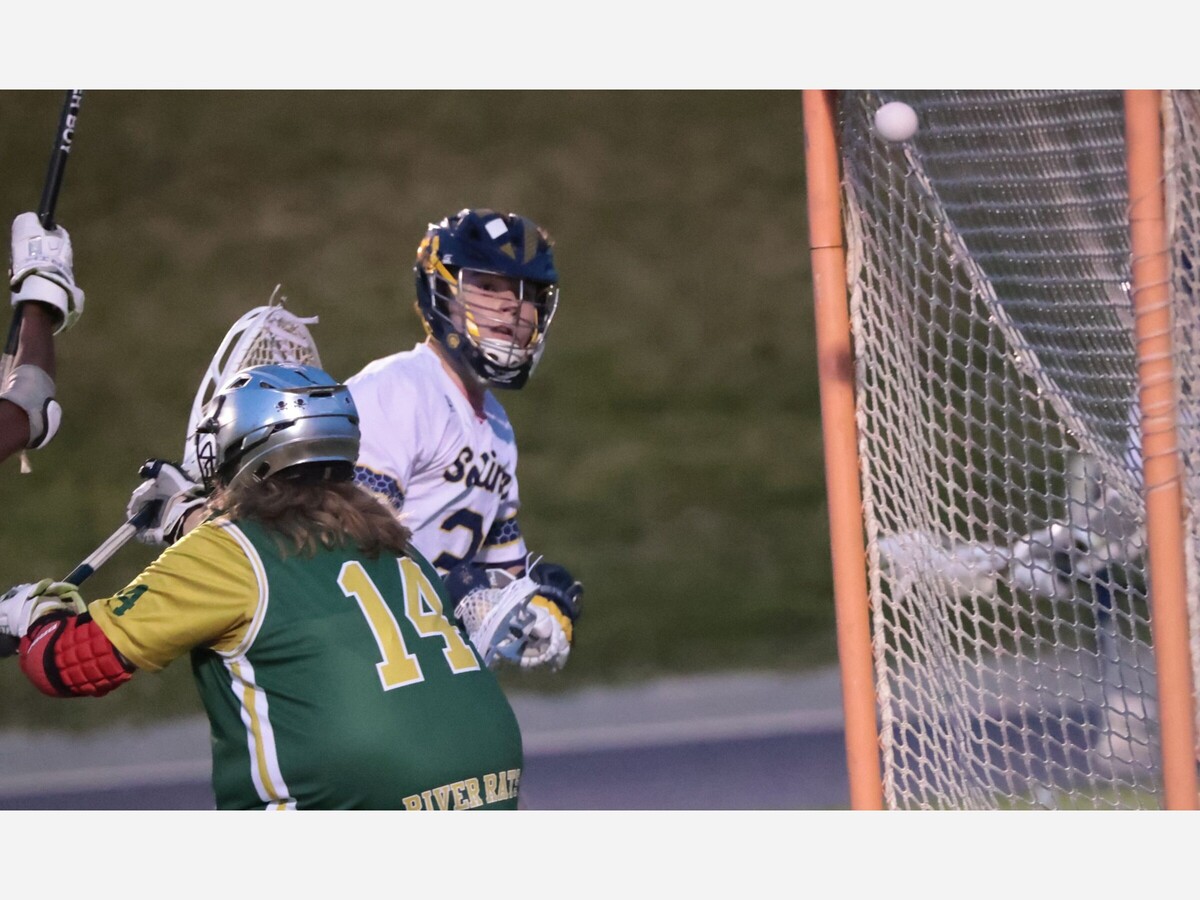 Saline senior Owen Miller scored six goals as the Hornets beat the Huron River Rats, 15-9, to advance in the MHSAA Division 1 Region 3 tournament.
Saline, 10-3, will host Pioneer, 12-3, at 7 p.m., May 25, in the regional semifinal at Saline High School.
"It was a good effort from the boys through three quarters and then we were able to get some of our JV guys in there to get a little bit of experience and have some fun," Saline coach Ryan Mailloux said.
Miller, who'll play lacrosse for University of Detroit Mercy next year, continued to lead the Hornets.
"He's everything. He's the spirit of the team," Mailloux said. "He's able to dodge and control everything we do. I really can't put into words everything he does for our team. It's not measurable."
Along with six goals, Miller led the team with eight shots. He had two assists and two ground balls - both tied for lead on the Hornets.
Andrew Boehm and Connor Farrell each scored twice for Saline. Carroll also caused two turnovers and had a clear.
Cole MacNamera, Mateo Iadipaolo, Carson Stavros and and Alec Chapin also scored for the Hornets.
Jack Scarpati and Ben Hopson each scooped up two ground balls.
In goal, Owen Brown stopped three of five shots in the first half. Owen Belote played the second half. The sophomore gave up seven goals and made seven saves.
Saline now turns its eyes toward Pioneer - the team that beat the Hornets twice this year and ended the Hornets' reign as SEC Red champs.
"We've got to match their intensity. They've come out and wanted to beat us and we haven't matched it," Mailloux said. "We've got to play their game and play with intensity and energy. If we do that, we should have a shot."
Saline led 11-2 at half time.
More News from Saline