Saline Boys' Golf Team Takes 2nd at Regional, Qualifies for State Championship
Image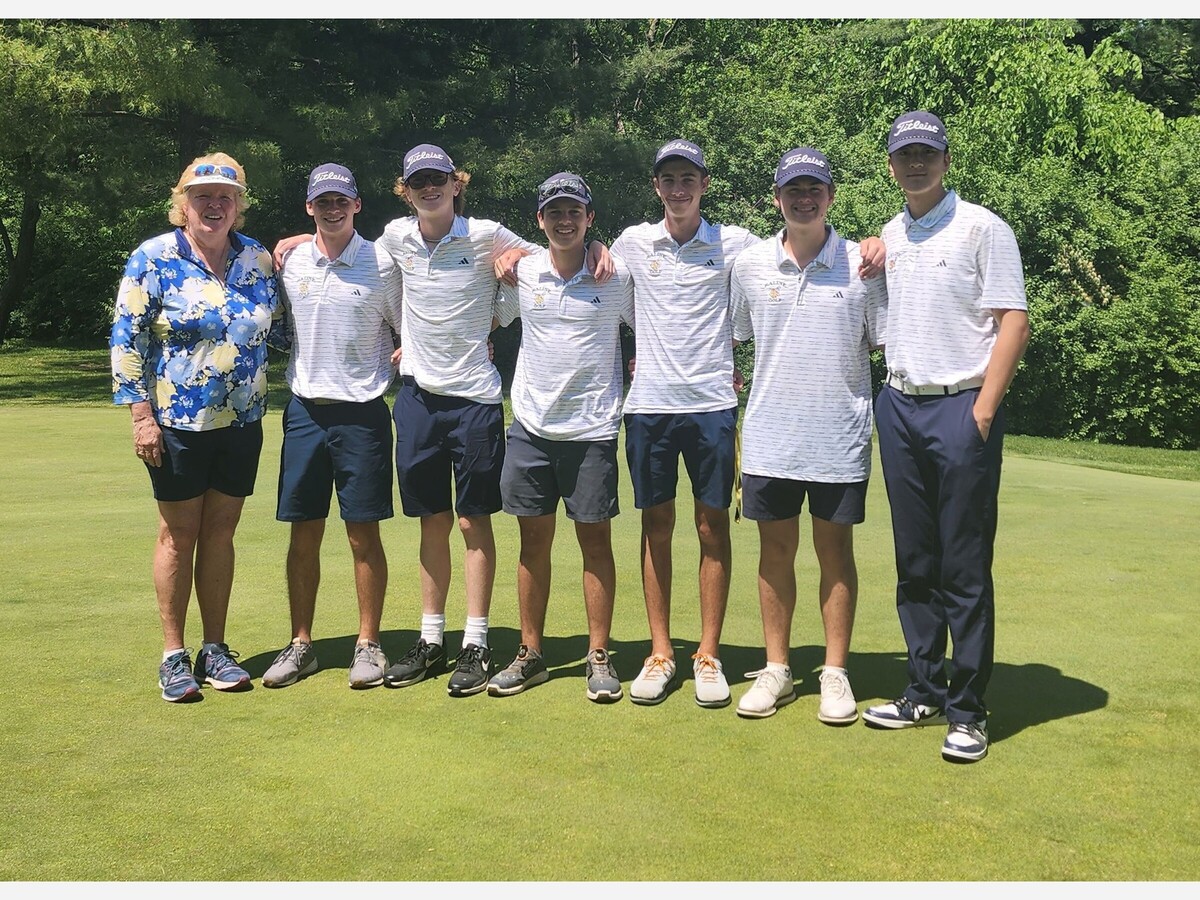 The Saline boys' varsity golf team is going to the state championship. Saline shot 335 to take second place at the 18-team MHSAA Regional Tournament held May 31 at Pine View Golf Course.
The state championship course takes place June 9-10 at The Meadows Golf Course at Grand Valley State University.
"It was so exciting and I am so proud of the guys for finishing runner-up. To make it back to the state finals is a real tribute to the hard work that these players have put in and to their determination to weather the ups and downs of golf and still have things to be so proud of," coach Debbie Williams-Hoak said. "Our work is not done as we still have goals to accomplish this season."
Skyline won the tournament with a score of 301. Bedford was in second place for much of the tournament as Saline and Skyline battled for third.
Saline had a great finish to pull away from Pioneer and then close the gap with Bedford.  Saline got to within three strokes of Bedford with three holes to play.
"At the time, it looked like it was going to come down to our last player on the course, Giuseppe Giacalone being able to get up and down for par for us to finish runner-up by one shot. Giuseppe hit a great shot to two feet and made the putt to secure the second-place finish," Williams-Hoak said. "Coming down the stretch as well, Cullen Ellis made a clutch par on his last hole to keep us in contention."
Zeb Siegel led Saline with a score of 77 to finish third and earn All-Region honors. Giacalone shot 73, Harper Hummel shot 86, Ellis shot 89 and Brian Kang shot 91.
"Zeb played so well today. He was hitting the ball great and made some key putts. He has had a tremendous season and it is great to see him and the rest of the guys have some great momentum going into the state finals," Williams-Hoak said.
More News from Saline