TRACK & FIELD: Dolan Gonzales Win the Pole Vault, Distance Relay Teams 3rd at State Meet
Image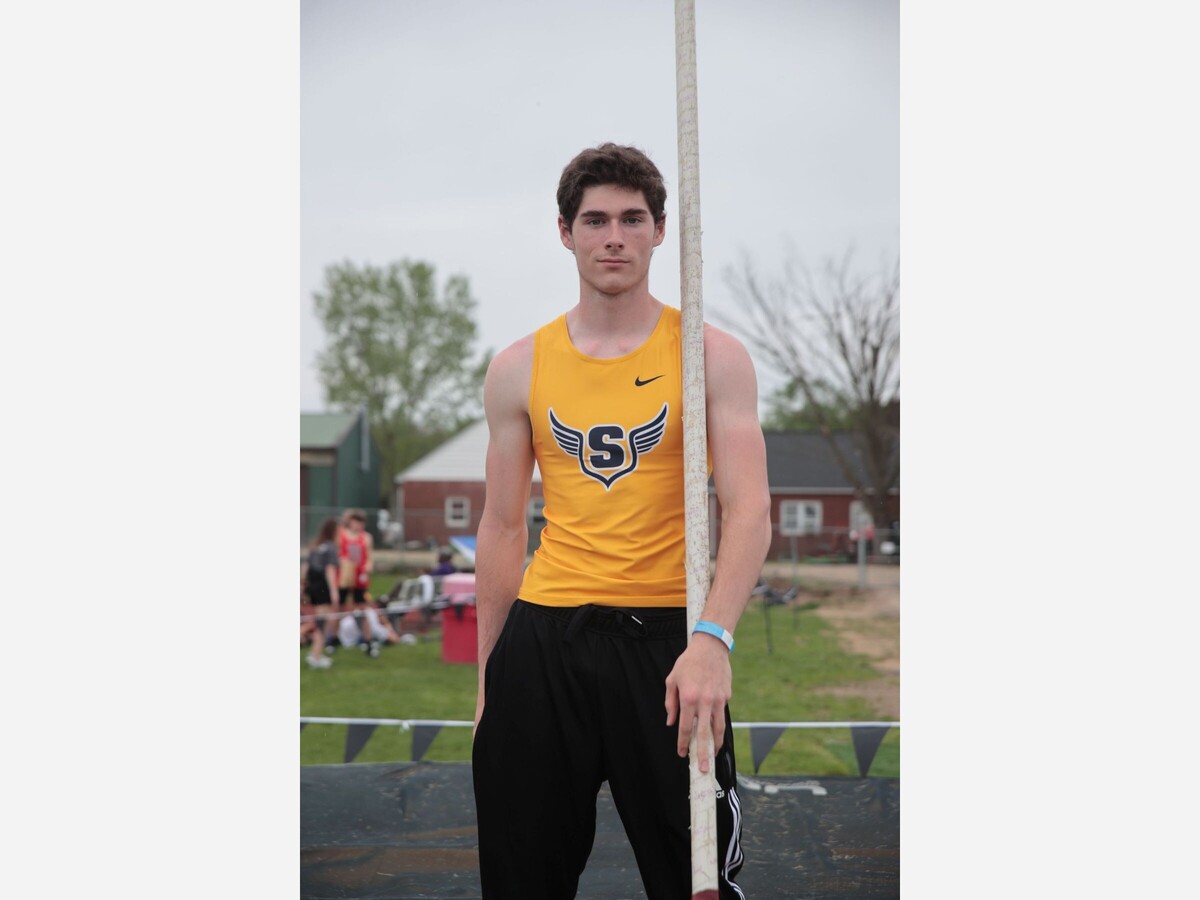 Saline senior Dolan Gonzales is Michigan's D1 high school pole vaulting champion.
At the MHSAA Division 1 Track and Field Championships at Rockwood High School Saturday, Gonzales cleared 16 feet - the same as Brighton's Liam Kinney - but won on faults.
It was an incredible finish to the season for Gonzales, who was unable to compete until just a few weeks ago due to a back injury.  Gonzales, in his three meets, won the pole vaulting title in the SEC Red, regional and state meets.
As a team, the Saline boys' finished 10th in the meet with 23 points. St. Joseph won with 40.75 points. The girls placed 30th with six points.
Once again, the Saline 4x800 relay was among the best in the state. Jason Whitton, Stewart Berryhill, Andrew McNally and Noah Lepore ran the race in 7:46.9 to finish third. It was Saline's top relay team at the meet.
Senior Malik Eisemann also had a great day in the pole vault, finishing fourth by clearing 14-6.
The relay team of Eisemann, Ryan Kavanaugh, Leonardo Ignacio and Wynter Burnett placed seventh in the 4x100 (42.63). In the 4x200 relay, Kavanaugh, Ignacio, Tyler Parrish and Burnett were 11th (1:29.17). The team of McNally, Burnett, Berryhill and Whitton was 21st in the 4x400.
Sam Jackson was 11th and Truman Johnson was 22nd in the 3200. Ryan Kavanaugh was 23rd in the 100. Jason Whitton was 22nd in the 800. Camden Pawlik threw a personal record 149-7 to take 11th in the discus.
On the girls' side, Saline's top finish came in the 4x800, where the Hornets took third. Grace Oberski, Lillian Schlack, Mackenzie Sellenraad and Mia Rogan completed the race in 9:15. In the 4x200 relay, Jacki Kolano, Jordan Wickham, Nicole Warren and Evalyn Leddy were 11th in 1:46.06. Sellenraad, Oberski, Rogan and Corynn Gady finish the 4x400 in 26th place.
Individually, senior Mia Rogan was the top finisher, capping her storied Saline career with a ninth place finish in the 800. She finished in 2:14.39. Sellenraad was 18th in 2:20.72. Gady was 26th in the 1600. Laney Alig was 34th in the 3200.
Pole vaulter Jacki Kolano had one of the day's best showings for Saline, finishing 11th in the pole vault, clearing 10-9. Nicole Warren finished 20th in the long jump, leaping 15-5.
More News from Saline