Saline Celtic Festival Starts with Booming Attendance
Image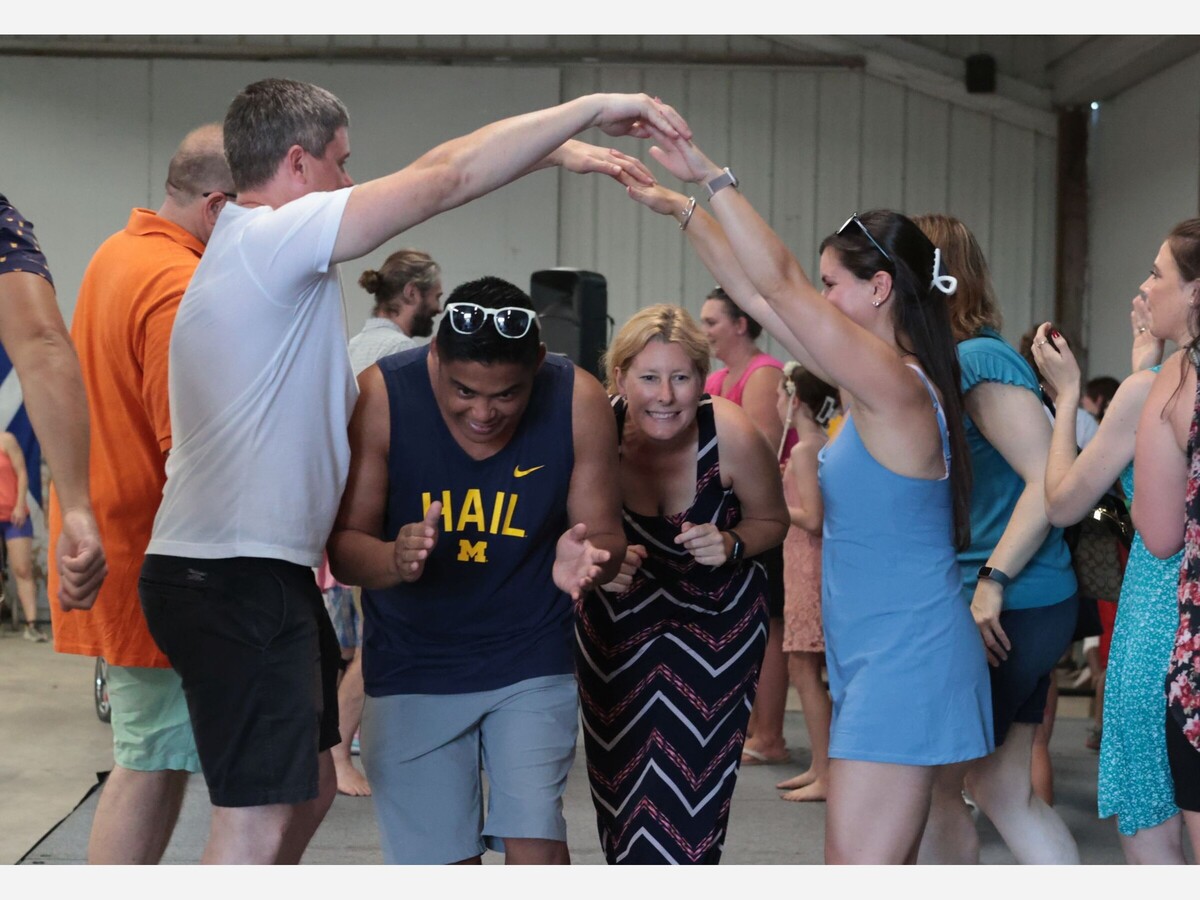 The 2023 Saline Celtic Festival opened Friday at its new location - the Washtenaw County Farm Council Grounds.
Organizers couldn't have been happier about opening night.
"We don't know the exact numbers, but we've had more than 2,000 people here so far - and that's several times more than we had last year," said Terri Hetzel-Murphy, treasurer of the Celtic Festival and a long-time organizer.
It's tough to replace the backdrop of the Saline River and green pastures of Mill Pond Park - but the festival has so much more room to offer, and already, they're making good use of the space.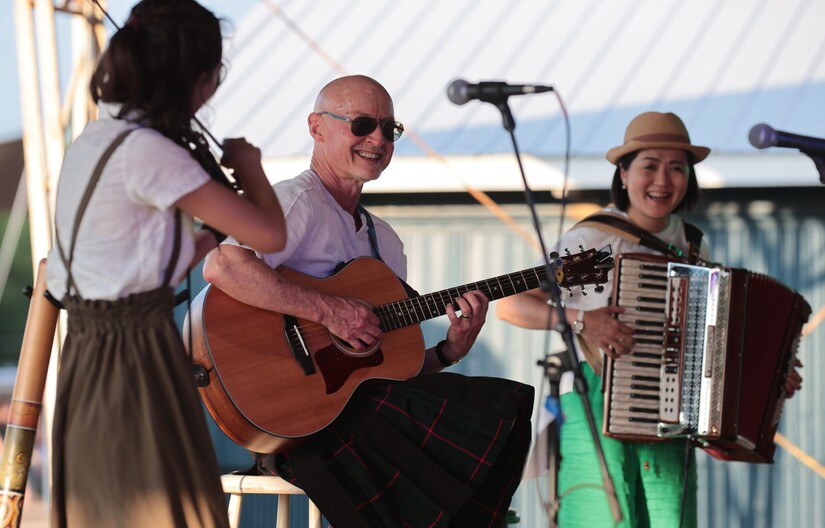 The main stage - the Brecon Pub Stage - offers room for drinking dining and the headlining entertainment. Friday night, Brother Crowe and Whorled played the Brecon Pub Stage - sandwiched around the Mr. Pretty Legs Contest.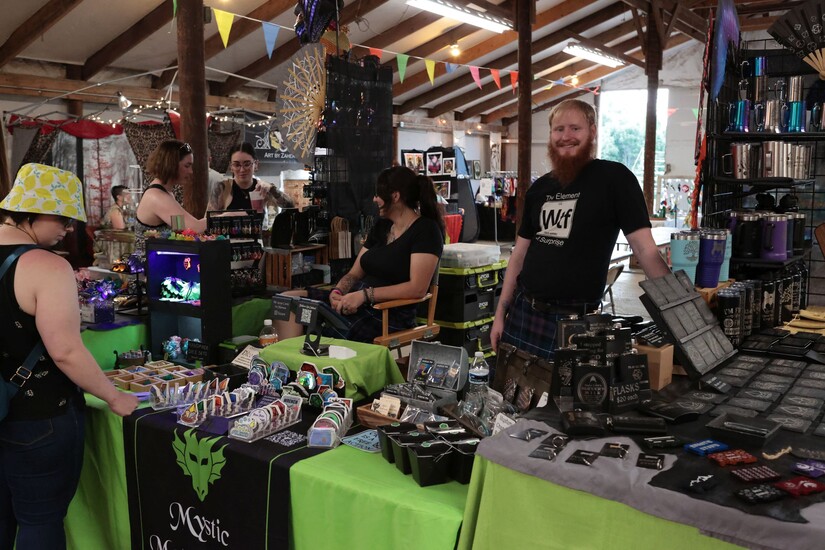 The other buildings housed a record number of merchants - both those selling their own, handcrafted goods and the resellers.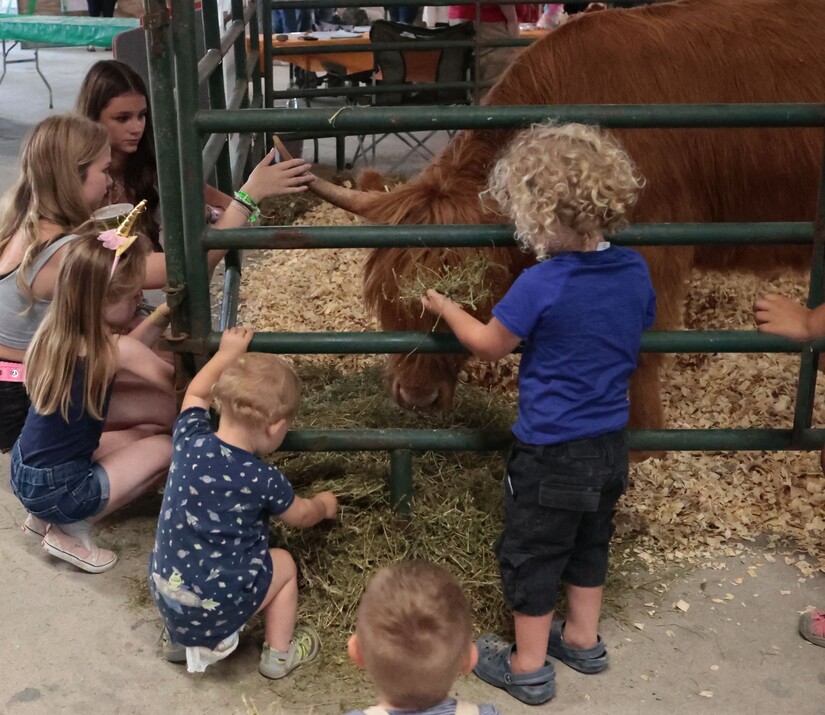 They also housed the horses, and their knights, who will participate in jousting Saturday, and beautiful Highland Cattle from a farm near Coldwater. Buildings also housed dance lessons, music workshops and jam sessions, ironworking and other activities.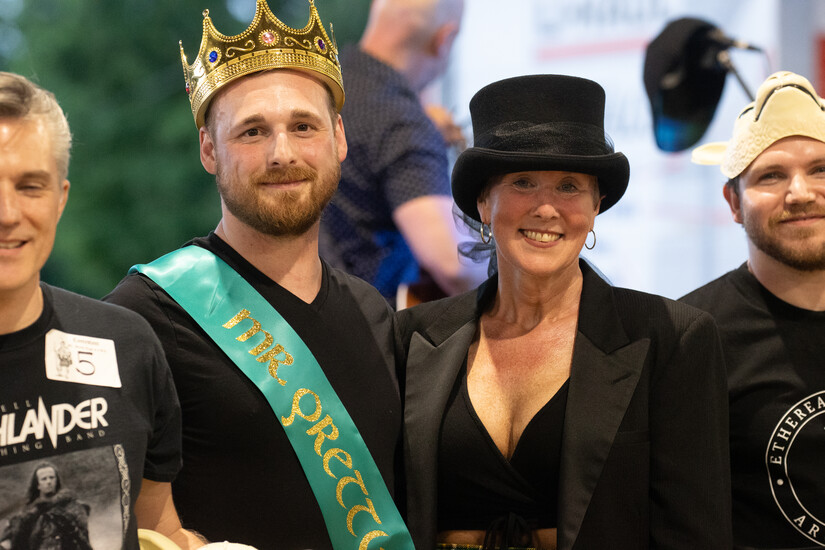 Saline resident Justin Troost was named Mr. Pretty Legs, beating out a group of 15 other men dressed in kilts for the occasion.
"I knew what Mr. Pretty Legs was, but I'd never done it before. The host and my friends talked me into it. It feels great to win this. I feel appreciative of being here today and we're having a great time," Troost said.
Before Brother Crowe took the stage around 9:40 p.m. or so, Troost, wearing his crown and sash, took the stage, commandeered the mic and wished his fellow citizens a good night before he left the festival.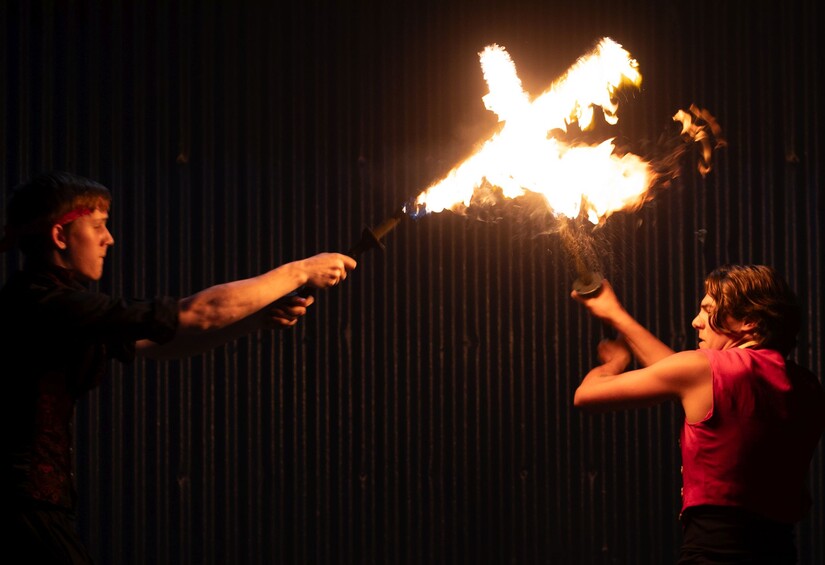 For nearly 20 years, the Ring of Steel Action Theater has been a big part of the festival. That continues to be the case. They demonstrated knife throwing and ax throwing, performed on the aerial silks and, once night fell, put on a fire show.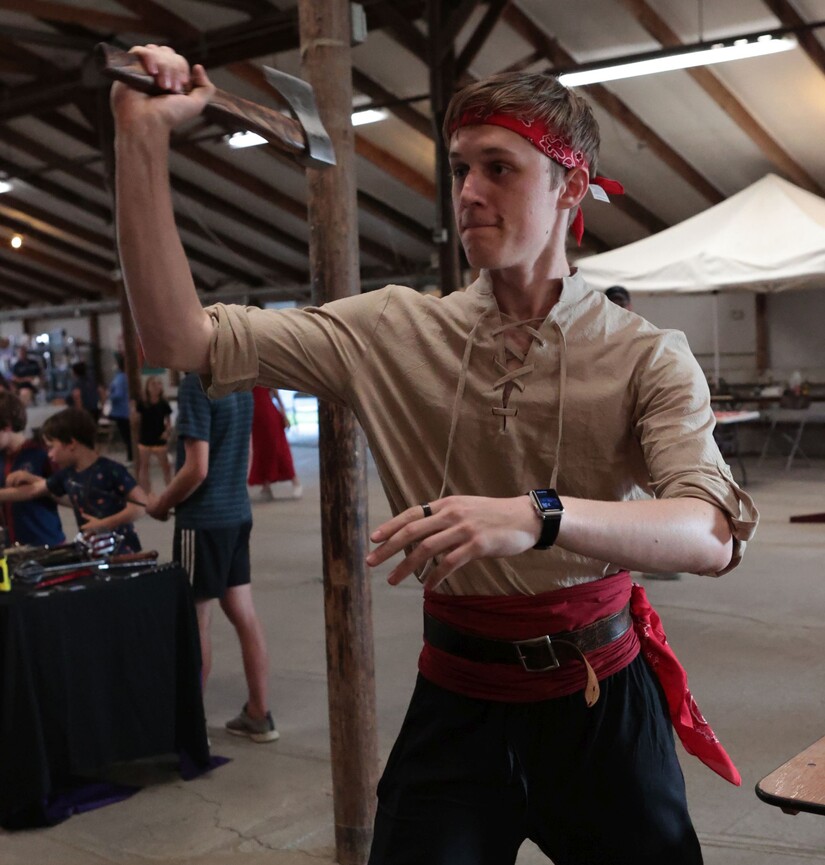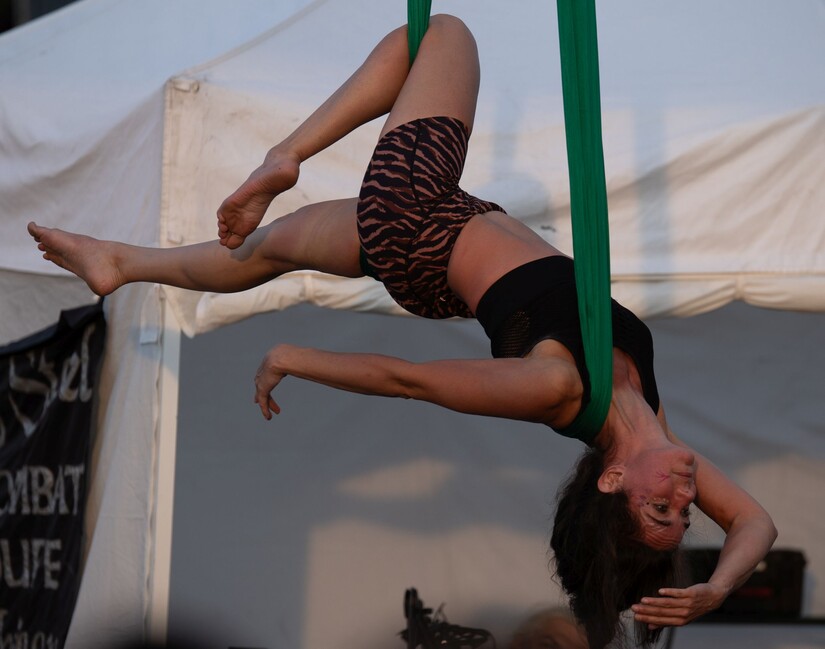 For our full photo gallery from Friday, click here.
The fun is just getting started at the festival. Saturday at the festival offers a full lineup of activities including jousting knights, corgi races, pipe bands, live music, Highland dancers, Ancient Athletics and much more.
Here's the schedule for Saturday at the Saline Celtic Festival: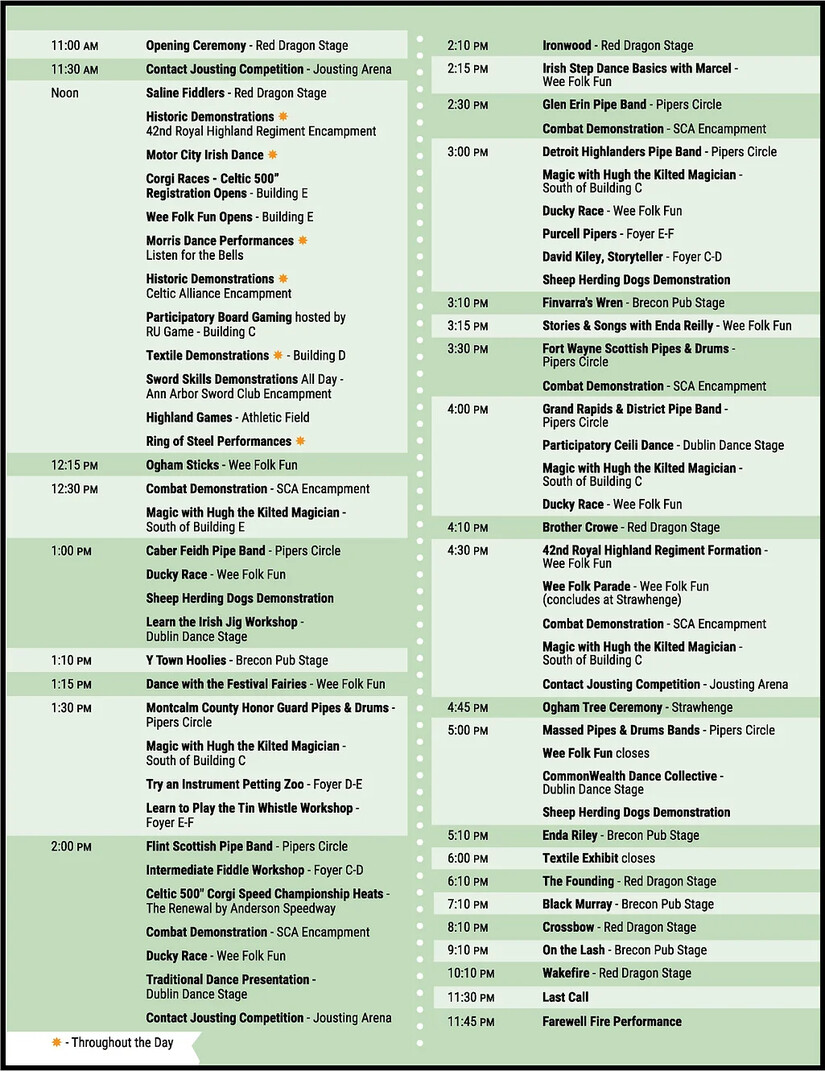 More News from Saline