FSAS Hall of Fame: Former Saline Teacher Retraced the Flight of Amelia Earhart
Image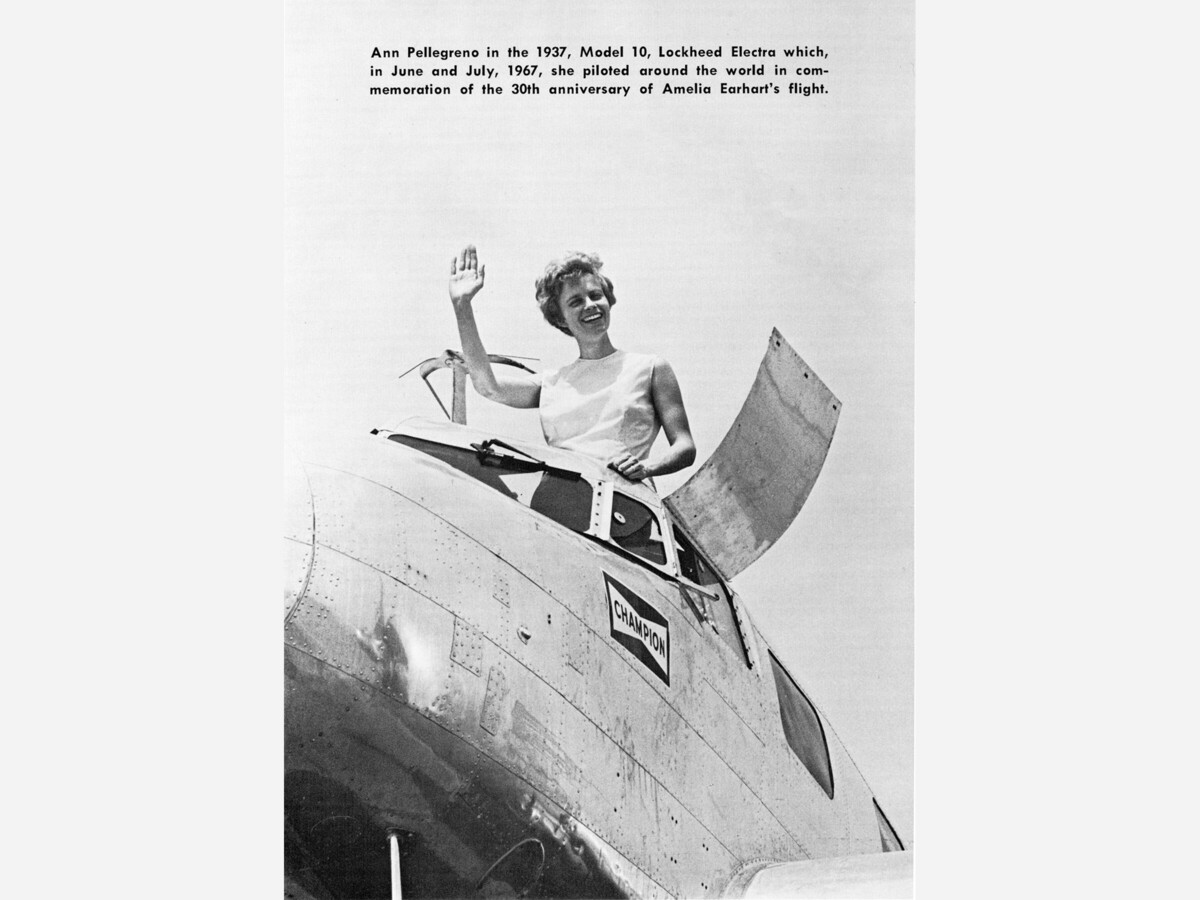 The Foundation for Saline Area Schools will be inducting the 10th Annual Hall of Fame class the weekend of September 22-23. There are six inducteees. This week we introduce Ann Pellegreno.
Ann Holtgren Pellegreno has been nominated as "Distinguished Educator" for the FSAS Hall of Fame. Ann graduated from college in 1958 and began her teaching career in Saline Area Schools. After obtaining her Private Pilot Certificate in 1961, she earned a Commercial Pilot Certificate with multi-engine and instrument ratings and a Flight Instructor Certificate. In 1966, she became a full-time flight instructor for Gordon Aviation at Ann Arbor Airport.
Ann flew a 1937 Lockheed 10 Electra, the same type that Amelia Earhart had been flying when she disappeared on July 2, 1937, around the world on the Earhart Trail. Exactly thirty years later, on July 2, 1967, Ann dropped a wreath on Howland Island, Earhart's flight-planned destination, and completed Earhart's flight by continuing to California.
Ann and her husband Don left Saline in 1968 for him to teach at Bradley University and for her to begin writing World Flight, the Earhart Trail, which was published in 1971. They bought a farm near Story City, Iowa, and established a lighted turf airstrip they maintained until 1998. In 1974, the Governor of Iowa appointed Ann to the Iowa Aeronautics Commission and to the newly- formed Iowa Department of Transportation Commission.
The Hall of Fame weekend begins with a patio tailgate at Hornet Stadium honoring the class of 2023 on Friday, September 22nd, 2023. The group will then be publicly introduced during halftime at the varsity football game. The formal induction ceremony will take place on Saturday, September 23rd, 2023 at the Saline High School auditorium.
The Foundation for Saline Area Schools Hall of Fame was created to permanently honor individuals who have demonstrated outstanding individual ability, leadership, character, personal drive and dedication in their service to Saline Area Schools and, by extension, the community of Saline. The FSAS Hall of Fame wall is permanently displayed near the auditorium in Saline High School - visible to students, teachers and guests throughout the year.
More News from Saline